Your Child Is Playing One Of These Online Games Already: What You Need To Know

You can't stop them from playing these games. So make sure they do it safely.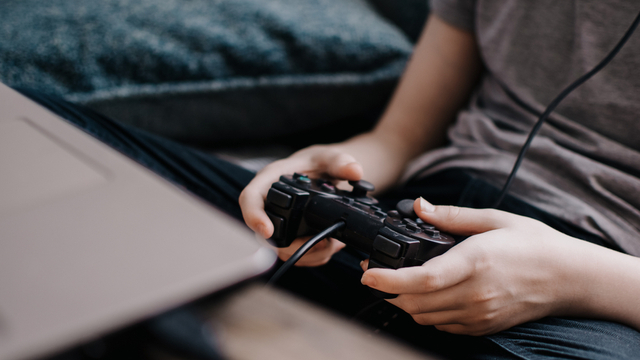 Online multiplayer games are more popular than ever, especially during this pandemic. After all, with our kids stuck at home, it's one way for them to stay connected with their friends.

"It almost doesn't matter what the game is, it's more an opportunity for my son to bond and laugh with his classmates and friends," says Gabe Mercado about his 16-year-old son Beeto, who plays a lot of Roblox games.

"They're going for games with low system requirements and they chat while playing on Discord. They even choose older games so the ones with slower computers can still play with them. They are inclusive that way."

Online multiplayer games 

However, as with anything online, multiplayer games come with their fair share of risks. Predators are known to use the chat features of online games to groom children. This doesn't mean we should ban our kids from playing multiplayer games entirely — the important thing is to be aware of what they're playing and guide them accordingly.

Here are some of the most popular games kids are playing and how you can help them stay safe while doing so.

Roblox

Roblox is an online platform in which kids can play all kinds of games created by amateur developers. They can also try to design their own games in Roblox Studio using simple tools that make it easy for them to harness their creativity. The game itself is free to play, but you can buy an in-game currency called Robux to get in-game upgrades and accessories for your avatar.

ADVERTISEMENT - CONTINUE READING BELOW

If your child really gets into Roblox, they may ask for a premium subscription. Depending on the subscription plan you choose, you'll earn a certain amount of Robux a month. You can get more Robux by reselling items, selling your own creations, or trade items with other premium members. You will also need a premium membership to join the DevEx program, in which you can exchange Robux for real money.

Roblox safety features

Of course, the freedom to create anything brings up the possibility that your kids may encounter inappropriate content. One mom even witnessed her child's avatar getting assaulted sexually by other players. Roblox has responded to this incident by beefing up its safety features:

Avatar Clothing Detection ensures all players' avatars are wearing appropriate attire.
Reporting System lets players report inappropriate chat messages or content.
Chat Filters use both human and software moderation to automatically remove inappropriate messages from the platform. It's similar to Lazada or Shopee automatically refusing to send messages that contain personal info in private message threads with sellers.
Parental Controls allow you to limit or disable online chat and restrict access to a list of age-appropriate games curated by Roblox.

Minecraft

With this sandbox game, there's no limit to what players can create using their imaginations. Players start with absolutely nothing in Minecraft — you punch a tree to get its resources, then make tools such as pickaxes, axes, and shovels. You then use those tools to gather more resources and build more items. There are five modes:

CONTINUE READING BELOW

Recommended Videos

Creative

Best for when you want to focus on building worlds. You won't have to worry about keeping your health or hunger bars full or fending off monsters at night. Instead, everything is set up so that you can simply enjoy creating things.

Survival

In this version, you'll need to watch out for your health and hunger bar as you collect resources to build a structure that can withstand attacks from monsters.

Adventure

This mode allows you to play on maps created by fellow players. There are restrictions set in place so that you can't change the map. Similar to Survival mode, you must defend yourself against monsters at night. (Available in Java Edition only)

Spectator

As its name implies, you can't do much in this mode. You can't build or fight, but you can fly and explore as much as you want. (Available in Java Edition only)

Hardcore

The game is set to the highest difficulty, and you only have one life. (Available in Java Edition only)

Minecraft offers two ways to play online: servers and realms. Servers are free to set up and allow more room for modification but require a bit of technical knowledge.

Realms require a paid subscription but are much easier to set up and are invitation-only. Ten users can play in a Realm at once, and only the Realm's owner needs to have a subscription. Everyone else can join the Realm for free.

Minecraft safety features

The safest thing is for your child to only join servers or realms of people he knows. Alternatively, you can search for kid-friendly servers where the moderators have a clear code of conduct in place and are dedicated to monitoring their servers. There are many lists of kid-friendly servers online.

ADVERTISEMENT - CONTINUE READING BELOW

Minecraft also has a few safety features in place:

Xbox Live Account Required makes sure each account comes with a unique game tag, making it easier to report players misbehaving.
You can mute or block players from the Pause menu.
In the Pause menu, you can set custom permissions to keep players from modifying structures on your world or only allow them to fight monsters and not each other.
Chat Filter blocks offensive language.
Official server partners such as Cubecraft, InPVP, Lifeboat, and Mineplex are vetted by Minecraft. They have turned off private messaging and expanded their chat filter to include personal information. They also have volunteer moderators who watch out for offensive behavior.
Parental Controls can tweak Xbox Live account settings to prevent their children from playing online, communicating with others online, or receiving invites from other players.

Apex Legends

This first-person shooter multiplayer game lets you play in pairs with a team of three. Needless to say, there is violence involved but not much gore aside from small blood splatters when a player is shot. There are two modes of play:

Battle Royale

You're dropped into an arena with a total of 60 players, and the goal is to become the last team standing. You start out with basic gear and will need to explore the map to find better weapons or loot fallen foes. Over time, the ring shrinks, forcing you to engage with your enemies.

Arena

Similar mechanics to Battle Royale, except that you compete against only one other team of three players.   Teamwork and strategy are essential in Apex Legends. It helps if team members choose characters — called Legends — whose abilities complement each other. For example, teammates who die can be revived by their comrades.

ADVERTISEMENT - CONTINUE READING BELOW

The game is free to play, but you will need an EA account and possibly a subscription for online play, depending on which console you use. You can also purchase in-game currency called Apex Coins to buy cosmetic items. None of these items offer any gameplay advantage, and most of them can be earned for free throughout the game.

Apex Legends is also played as an eSport, so your child may become interested in watching the Apex Legends Global Series Championship.

Apex Legends safety features

As with most multiplayer games that aren't explicitly made for kids, your child may encounter a lot of colorful language via voice and text chat. But the game has rendered chat unnecessary with an innovative ping system — you can ping your teammates to let them know the location of weapons, threats, or where you're going.

League of Legends

If you're familiar with DOTA, the mechanics of League of Legends are very similar. Players form teams of five and pick characters or Champions with different abilities.

The goal is to destroy the opposing team's Nexus, located on the opposite corner of the map. To reach the enemy Nexus, you have to clear your lane populated with defensive turrets and inhibitors. Different champions will be better at clearing certain lanes based on their abilities.

One of the reasons for the game's widespread appeal is it's completely free to play. However, you can purchase in-game currency called Riot Points to buy cosmetic upgrades.

ADVERTISEMENT - CONTINUE READING BELOW

Since the League of Legends is also played competitively, your child may be interested in watching tournaments like the World Championship.

League of Legends safe gaming

Since this is a game played by adults, expect to encounter much trash talk. It's best to let your child play only with and against people he or she knows in real life. It's best to talk with your teen about foul language and how to deal with it.

Call of Duty

The hit first-person shooter franchise is the bloodiest game on this list. Common Sense Media rates most Call of Duty games as 18+, while reviews posted by adults and kids say it's suitable for kids 12 years old and above. This is because you can turn off chat, swearing, and blood and gore off.

However, according to Common Sense Media, storylines of Call of Duty: Modern Warfare show the atrocities of war. The game also encourages players to exercise "trigger discipline," or refraining from shooting innocent bystanders. At the same time, reviewer Chad Sapieha says the game's focus on the horrors of war conflicts with the thrill of combat that players experience.

If you will even consider letting your child play this game, it is best to discuss the game's moral gray areas with your child and guide them accordingly.

Safe gaming

While safety is always a concern for online multiplayer games, this is no reason to keep your child from playing popular titles. Here are ways to make sure gaming remains a safe and enjoyable experience:

ADVERTISEMENT - CONTINUE READING BELOW

Make sure you or your spouse plays the game with your child the first time around so that at least one of you knows what it's all about and how it works. Who knows, it might even become a bonding activity!
Study and make use of the game's parental controls and filters.
Make sure your console or computer used for gaming is set up in a shared space so you can easily monitor your child.
As much as possible, let your child play only with people he or she knows in real life. If they chat with their friends using Discord, make sure they avoid conversing with strangers.
Never give your child your credit card if you want to avoid unwanted in-game purchases.
Talk to your child about online safety and ensure they know how to block and report players misbehaving. Tell them to come to you immediately if another player starts making them feel uncomfortable in any way.
Remind them to never give out their personal information or accept requests to move the conversation to a different platform—that's a red flag for predators.
Establish screen time rules — while it's normal for your child to get hooked on a game, a pre-established policy helps ensure that they don't neglect their studies or develop a gaming addiction. Of course, make sure they still engage in non-digital activities as well.

These days, gaming is a way for our kids to stay entertained and interact with their friends while the pandemic keeps them stuck at home. So we should be aware of what they are playing, not by restricting them but by giving them guidance and context.

ADVERTISEMENT - CONTINUE READING BELOW

As with everything, knowledge is vital, and we as parents can make sure gaming is a safe and enjoyable experience for our children.

What other parents are reading

Celebrate your pregnancy milestones!


Enter your details below and receive weekly email guides on your baby's weight and height in cute illustration of Filipino fruits. PLUS get helpful tips from experts, freebies and more!

You're almost there! Check your inbox.


We sent a verification email. Can't find it? Check your spam, junk, and promotions folder.
Trending in Summit Network