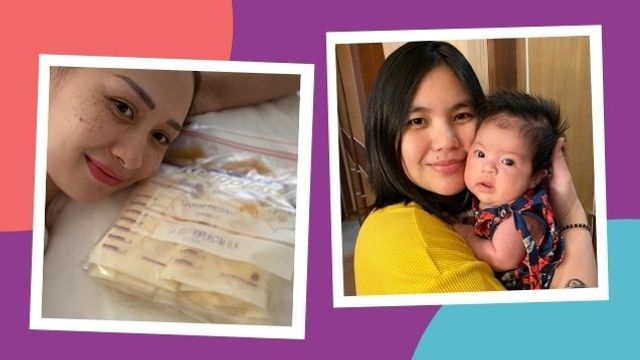 Breast milk is liquid gold, and no nursing mama would ever want to spill even just a single drop. That's why it's wise to invest in a let-down catcher, which can double a manual breast pump. There is no one good product, so you have to find one that suits you.
READ MORE STORIES ABOUT BREAST MILK COLLECTION:
Here are two let-down catchers that you can use at home and when on-the-go. 
Paulina Sotto's Elvie Curve
Paulina Sotto recently raved about her recent purchase, the new Elvie Curve. It's a wearable, hands-free "breast pump" that uses natural suction.
"I'm so happy because it's sooo much more comfortable. It's not bulky, and it's easy to put on," the new mom wrote on Instagram Stories. 
The Elvie Curve is similar to Saab Magalona's hands-free breast, Elvie Pump. Both are designed to fit discreetly inside a bra, but The Curve does not use electricity, nor does it need any batteries. It uses natural suction, which is perfect for collecting milk let-downs while you're feeding your baby on the other breast. 
Elvie, however, also has a different product for that, called Elvie Catch. It's cheaper than The Pump or The Curve. The U.K. brand is not yet available locally, but your can order online at elvie.com. Some moms join breastfeeding groups to make "pasabuy" with other moms. 
Chariz Solomon's Milkies Milk-Saver
TV host and comedienne Chariz Solomon also uses a similarly designed Milkies Milk-Saver to effortlessly collects breast milk as you nurse or pump. She recently donated her second batch of breast milk, and her newborn isn't even 1 month old yet. 
"My let-downs don't ever let me down!" the mom of three wrote on Instagram Stories. The only downside is that she can only nurse sitting down, or her let-down catcher might spill her precious liquid gold.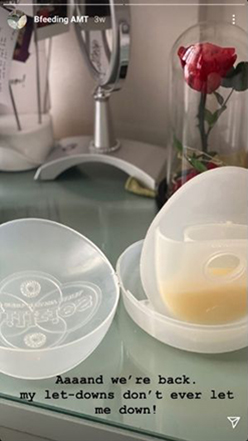 At first glance, it looks very similar to Paulina's purchase. Both are slim and portable that you can just slip it into your bra.
The Milkies Milk-Saver allows you to breastfeed anywhere without the fear of embarrassing leaks or uncomfortable nursing pads. When you're done, just transfer your breast milk to a bag or container!
Milkies Milk-Saver is available on Babymama.ph.
READ MORE STORIES ABOUT BREAST MILK COLLECTION: