Can a Century-Old Procedure Reduce the Need for IVF?

Those who are going through fertility treatments will recognize this test.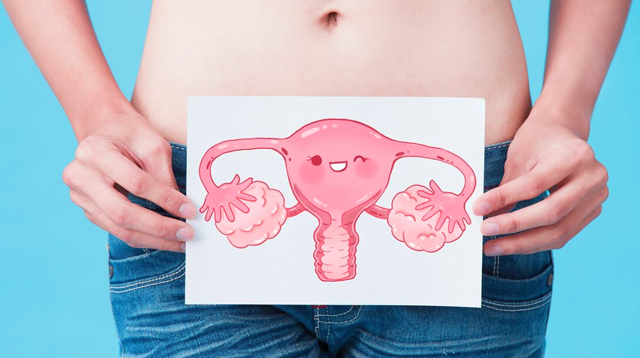 Assisted reproductive technology has given many couples who struggle to conceive hope (and success stories). But fertility treatments such as intrauterine insemination (IUI) and in vitro fertilization (IVF) are expensive. It's why couples with infertility issues will always ask the doctor if all means have been exhausted before deciding whether they have the financial means to do IVF.

A study offers one possible method before IVF or even IUI: flushing your fallopian tubes.

To couples who have gone through infertility work-ups, "flushing the fallopian tubes" is a term they're familiar with. It is used to describe hysterosalpingography (HSG), which checks the fallopian tubes for any blockages.

During an HSG, a doctor will insert fluid that contains dye in the cervix before taking x-rays of your pelvic area. The dye will show up in contrast to the body structures and outline the inner size and shape of the uterus and fallopian tubes. It will show how the dye moves through the woman's reproductive system. According to the American College of Obstetricians and Gynecologists (ACOG), if there is no blockage, the fluid will spill slowly out the far ends of the tubes. After it spills out, the fluid is absorbed by the body.

HSG is a routine radiologic procedure to rule out fertility issues, but it has never been seen as part of a fertility treatment. The study, published in the New England Journal of Medicine in May 2017, however, is saying HSG may be worth taking a second look.

How HSG could help with fertility

ADVERTISEMENT - CONTINUE READING BELOW

Researchers from the Robinson Research Institute at Adelaide University and VU University Medical Centre in Amsterdam looked at the data of 1,119 women who had HSG, zoning in on the fluid used for the procedure. The women either had water-based or an oil-based fluid. 

Almost 40% of the women who underwent oil-based HSG conceived in a matter of six months. According to the study, "of the 220 ongoing pregnancies in the oil group, 162 (73.6%) were naturally conceived, 15 (6.8%) were conceived after intrauterine insemination without mild ovarian hyperstimulation, 39 (17.7%) were conceived after intrauterine insemination with mild ovarian hyperstimulation, and 4 (1.8%) were conceived after embryo transfer following IVF or ICSI."

(Twenty nine percent of the women who had water-based HSG conceived naturally or with assisted reproductive technology.)

The oil-based product used in the study was Lipiodol Ultra-Fluid, an iodized solution of fatty acids from poppy seeds, and it's currently available in 47 countries.

The study isn't saying the oil-based contrast in HSG will drastically improve the pregnancy rate in infertile women. Project leader Professor Ben Mol, from the University of Adelaide's Robinson Research Institute, says further research is still needed to pinpoint how it improves a woman's chances for conception, but he is confident that HSG, a procedure that has been carried out since 1917 (water- and oil-based solutions have been used in the 1950s), holds a lot of promise, especially when the price is also only a fraction of the cost of one cycle of IVF.

"Considering the technique has been used for 100 years without any known side-effects, we believe it is a viable treatment for infertility before couples seeking IVF," Mol said in a statement. "This is an important outcome for women who would have had no other course of action other than to seek IVF treatment."

CONTINUE READING BELOW

Recommended Videos

What other parents are reading

Talk to your doctor about HSG

We do advise couples seeking fertility treatments not to pin your hopes up on HSG right now. But if you're in the worth-a-try mindset, it's something to talk to your doctor about if you haven't had HSG.

You should also know that HSG causes heavy and painful cramping during the procedure (it should take no more than five minutes). Dr. Gayla Perillo of Kato Repro Biotech Center says to expect sticky vaginal discharge that may be tinged with blood, as some of the fluid drains out of the uterus. According to ACOG, you may also feel dizzy, faint, or sick to your stomach after the 

ACOG recommends that HSG is best done between Day 1 to 14 of a woman's cycle, while Dr. Perillo narrows that window between Day 8 and Day 12. It's not done on pregnant women and women with pelvic infection or heavy uterine bleeding.

Severe problems, such as an allergic reaction to the dye, injury to the uterus, or pelvic infection, after an HSG are rare. However, if you notice any foul-smelling vaginal discharge, experience vomiting, fainting, severe abdominal pain or cramping, heavy vaginal bleeding, and fever or chills, call your doctor immediately.

What other parents are reading

Celebrate your pregnancy milestones!


Enter your details below and receive weekly email guides on your baby's weight and height in cute illustration of Filipino fruits. PLUS get helpful tips from experts, freebies and more!

You're almost there! Check your inbox.


We sent a verification email. Can't find it? Check your spam, junk, and promotions folder.
Trending in Summit Network