Psychologist Says You Can Wait to Get Pregnant Even If You're 30 Years Old

Fertility does decline in age, but in her research, this psychologist discovered we don't have to go into baby panic mode just yet if we're over 30.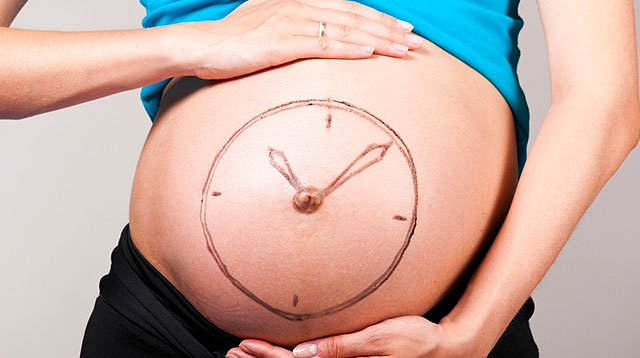 Reaching the 30-year-old-mark often comes with well-meaning but not helpful comments about how we need to hurry along that second pregnancy. Or if it's our first, then we really, really need to act fast so we can have at least two kids. After all, we've all read articles about how after the age of 35, the chances of getting pregnant becomes lower and the older we get, our pregnancies are highly likely to be flagged as high risk. In short, a warning to all those women who are starting a family later in their lives: your biological clock is ticking. 

Psychology researcher Dr. Jean Twenge, however, begs to disagree. 

When she was 30, Dr. Twenge found herself alarmed that all the articles she read pointed to the depressing scenario that she may never have kids at her age. So she scoured the medical articles and ended up doing her own research, which she wrote about for The Atlantic. 

What other parents are reading

Although our fertility does decline with age, Twenge found that some information were misleading. Here's a breakdown of some of her discoveries. 

What we've read or been told: Statistics used to determine how old is too old to have a baby are based on current data.
Twenge says: Some of the studies are based on historical records that are not even of this century.
A popular article published in 2004 in the journal Human Reproduction claimed that one in three women ages 35 to 39 will not get pregnant after a year of trying. The catch, as Twenge discovered, the study derived its conclusion based on the French birth records from 1670 to 1830. But studies, also based on historical birth records, that painted a not-so-dark future for women's fertility don't get as much press as the negative statistics. Twenge wrote. "One found that, in the days before birth control, 89 percent of 38-year-old women were still fertile. Another concluded that the typical woman was able to get pregnant until somewhere between ages 40 and 45. Yet these more encouraging numbers are rarely mentioned." 

ADVERTISEMENT - CONTINUE READING BELOW

What we've read or been told: Fertility declines steeply after you hit 27, and the decline rate increases when you hit 35.
Twenge says: Yes, it declines, but not nearly as drastic as some studies would have you believe.
To illustrate, Twenge points to a study led by Kenneth Rothman of Boston University and released in Fertility and Sterility this March, which followed 2,820 Danish women as they tried to get pregnant. "Among women having sex during their fertile times, 78 percent of 35-to-40-year-olds got pregnant within a year, compared with 84 percent of 20-to-34-year-olds." That is not a huge difference, which another study seems to support, this time published in Obstetrics & Gynecology in 2004. It found that with sex at least twice a week, 82 percent of 35-to-39-year-old women conceive within a year, compared with 86 percent of 27-to-34-year-olds. As Twenge points out, "the fertility of women in their late 20s and early 30s was almost identical—news in and of itself."

What other parents are reading

What we've read or been told: Miscarriage are more likely to occur in older pregnant women.
Twenge says: Most of the data are culled from women undergoing fertility treatments, which have a higher miscarriage risk regardless of their age.  
That is not to say there isn't a risk. Twenge writes, "It should be noted that even for older women, the likelihood of a pregnancy's continuing is nearly three times that of having a known miscarriage. According to doula Dalene Barton-Schuster in her article on Natural Fertility Info, fetal testing shows that 99-percent of women who conceive at 35, 97-percent in 40-year-olds, and 87-percent among 45-year-olds have carried their babies to term and give birth to healthy babies. 

What about the risk of chromosomal abnormalities such as Down syndrome? Twenge says it does rise with a woman's age, but the probability of having a child with a chromosomal abnormality remains extremely low. In her research, early fetal testing shows "99 percent of fetuses are chromosomally normal among 35-year-old pregnant women, and 97 percent among 40-year-olds. At 45, when most women can no longer get pregnant, 87 percent of fetuses are still normal. (Many of those that are not will later be miscarried.)" 

CONTINUE READING BELOW

Recommended Videos

What we've read or been told: There's always IVF for women who waited too long to have a baby.
Twenge says: There are women younger than age 35 who seek fertility treatments
Fertility treatments are really for women or couples who have been trying to have a baby for a year without positive results. Yes, more often they are couples (not just women) in their 30s who have reproductive health issues such as endometriosis, blocked fallopian tubes and/or male infertility. Younger couples who have not been successful after a year of trying can also be helped by fertility treatments and not necessarily IVF. You can be over 35 and not have issues, so, therefore, you do not need IVF at all.

What other parents are reading

What we've read or been told: Age is a big contributing factor if I'm going to get pregnant or not.
Twenge says: There are several factors -- not just age -- that can affect your chances of conceiving.
Apart from reproductive issues, diet, nutrition, lifestyle choices, genetics, body fat, and sexual health are things that could affect your ability to conceive. Just as each pregnancy and each child are different, your chances of getting pregnant should not be defined by studies. It's how you take care of yourself that matters. Regular checkup with your OB-gyn can help detect early issues or it can help prepare your body for when you're ready.

Twenge is now a mother of three -- she welcomed her first-born when she was 35 and her youngest five months after she turned 40. So how long you should have a baby is really up to you. Yes, consider you age, but don't base your answer on your digits alone. 

ADVERTISEMENT - CONTINUE READING BELOW

What other parents are reading

Celebrate your pregnancy milestones!


Enter your details below and receive weekly email guides on your baby's weight and height in cute illustration of Filipino fruits. PLUS get helpful tips from experts, freebies and more!

You're almost there! Check your inbox.


We sent a verification email. Can't find it? Check your spam, junk, and promotions folder.
Trending in Summit Network