Expectant Mom Is Diagnosed With Rare Cancer Brought About By Her Pregnancy

She is currently undergoing "aggressive chemotherapy" to kill the cancer cells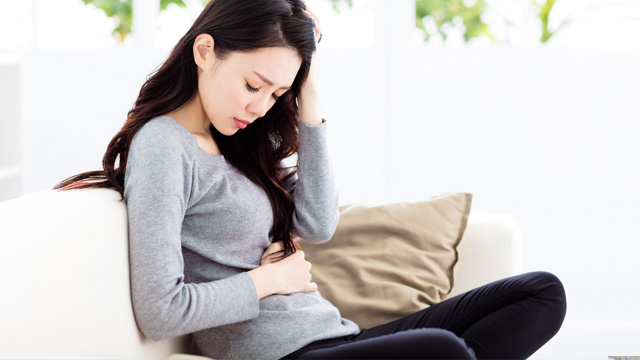 News anchor Michelle Velez was looking forward to holding her baby in a few months after she found out she was pregnant with her third child. Instead, she took time from work and is undergoing chemotherapy to battle a rare type of cancer "caused by an abnormal pregnancy."

The Las Vegas news anchor, who had been absent from her news program KSNV News 3 for some time now, revealed on October 18 through her social media accounts that after suffering from health issues for a few months, she had been diagnosed with cancer last week. What's even more astounding is that the illness is rooted from her pregnancy.  

"What I had was called a molar pregnancy," Michelle wrote. "It's a pregnancy that is not viable — meaning a fetus never formed — but instead of miscarrying, the pregnancy continued to grow and produced invasive placental tissue.

What other parents are reading

"Since the placenta is still there, the body mimics a pregnancy and spikes the pregnancy hormone (HCG) to astronomical levels. Essentially it was as if I was pregnant with 5 babies at once. It made me extremely sick and caused excessive bleeding. 

ADVERTISEMENT - CONTINUE READING BELOW

"Normally this can be treated with a surgical procedure to clear the tissue and then we just monitor the HCG levels until they reach zero. However.. In some very rare cases that tissue can turn into cancer.. and spread to other organs in the body. That is what happened to me," Michelle added.

CONTINUE READING BELOW

Recommended Videos

ADVERTISEMENT - CONTINUE READING BELOW

According to the American Pregnancy Association (APA), a molar pregnancy "is the result of a genetic error during the fertilization process that leads to a growth of abnormal tissue within the uterus." There are two types:

Complete molar pregnancy happens when the sperm fertilizes an empty egg, thus no baby and no fetus is formed. There will, however, be parts of a placenta, and the presence of the pregnancy hormone hCG.
Partial molar pregnancy is characterized by a growth that contains both the abnormal cells and an embryo that may have severe birth defects. In such cases, the abnormal cells will consume the embryo.

A molar pregnancy happens in 1 out of every 1,000 pregnancies, says the APA, and the Philippines has one of the higher rates of molar pregnancies.

Other risk factors include age (women in their 40s and older) and a history of miscarriage.

What other parents are reading

Symptoms of a molar pregnancy

It is very easy to mistake the symptoms of a molar pregnancy with those of a real pregnancy because they are very similar

ADVERTISEMENT - CONTINUE READING BELOW

increased hCG levels (thus, a possible positive reading in your pregnancy kit)
nausea
vomiting
bleeding or spotting
high blood pressure

In rare cases, as Velez wrote, it could turn into cancer.

"The great news is this type of cancer is treatable and my doctors have every reason to believe I will be free and clear at the end of this. The bad news is I have to go through aggressive chemo to kill it," she said. 

Michelle added that she expects to lose her hair and go through other side effects from the treatment, and is overcome with emotions from the recent diagnosis.  

"I can't really put into words what it is like to find out you have cancer.. devastating.. shocking and terrifying for starters - but there's so much more to this I never understood," she wrote, promising to update her followers on her condition.

Trending in Summit Network