How To Track Ovulation And Find Your Fertile Window If You're Trying For A Baby

They say having sex during your fertile window automatically increases your chances of getting pregnant.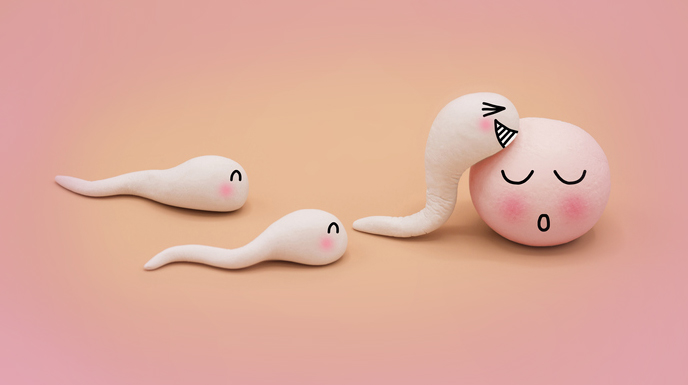 If you're trying to get pregnant, one of the things you need to take advantage of is to have sex while you are ovulating or during your fertile period. This increases your chances of pregnancy by up to 30 percent, according to Your Fertility, a non-government organization in Australia funded by the Australian Government Department of Health.

What is ovulation?

Ovulation is when an egg gets released from the ovary. During this period, the egg can survive for 12 to 48 hours. After this time, it can no longer be fertilized by the sperm. This is also known as your ovulation period.

When is a woman's fertile window?

While your ovulation period is short, you can be fertile for up to six days (average is five to 10 days in a month), depending on your menstrual cycle. According to Your Fertility, your 'fertile window' is the day an egg is released from the ovary (ovulation) and the five days before it.

When you have sex (every day or at least every other day, as some doctors suggest) during your fertile window, it automatically increases your chances of getting pregnant by 50 percent. Sperm can survive for a few days inside your body, so it's ideal to have them already there waiting for your egg, according to WebMD.

How do you know you're ovulating?

You need to be familiar with your menstrual cycle to pinpoint your fertile days. In general, ovulation occurs about 10 to 16 days before a woman's period starts. For healthy women with a regular menstrual cycle, ovulation happens 14 days before her period.

ADVERTISEMENT - CONTINUE READING BELOW

To get an idea of your ovulation period, you can subtract 14 days from the length of your cycle. For example, if you have a 28-day cycle with Day 1 being the first day of your period, then ovulation occurs on Day 14. If you have a 35-day cycle, you will ovulate on Day 21.

Apart from tracking your cycle, you can also try basal body temperature (BBT) charting and checking your cervical mucus to know your fertile days.

On ovulation days, your body temperature usually drops ever so slightly and then rises the next day until you get your period. A thermometer specifically-designed to measure BBT is often used as it shows temperatures to tenths of a degree. To get an idea when your ovulation days are, you need to regularly take your BBT every day as soon as you wake up in the morning.

Another way to check ovulation is through your vaginal discharge. If your vaginal discharge or cervical mucus is similar to a clear, slippery, raw egg white consistency, then you're most probably ovulating or near your ovulation period, according to the American College of Obstetrics and Gynecology (ACOG).To test, insert a clean finger in your vagina and remove some of the mucus secretions between your thumb and finger. If you can stretch the mucus between your fingers, you're probably ovulating or nearing your ovulation period.

What other parents are reading

I have irregular periods. How do I know I'm ovulating?

Women with irregular periods may have difficulty estimating when ovulation occurs, so it is best to consult an obstetrician-gynecologist to check what could be the cause of your irregular cycle.

ADVERTISEMENT - CONTINUE READING BELOW

Recommended Videos

The ACOG also recommends BBT charting and tracking your cervical mucus if you have irregular periods. Ovulation predictor kits may also help.

If these methods don't satisfy you, there's actually a wearable gadget that claims to give "accurate data" about your ovulation period. The device is called Tempdrop, and it tracks your BBT while you sleep to pinpoint whether you've ovulated or not.

Knowing your ovulation period and fertile window can help improve your chances of conceiving, but don't let timing sex stress you out. Just enjoy, make love as much as you can, and find what works best for you and your partner. Good luck!

Want to know the other signs that you're fertile? Click here for a list of symptoms.




Celebrate your pregnancy milestones!


Enter your details below and receive weekly email guides on your baby's weight and height in cute illustration of Filipino fruits. PLUS get helpful tips from experts, freebies and more!

You're almost there! Check your inbox.


We sent a verification email. Can't find it? Check your spam, junk, and promotions folder.

Trending in Summit Network