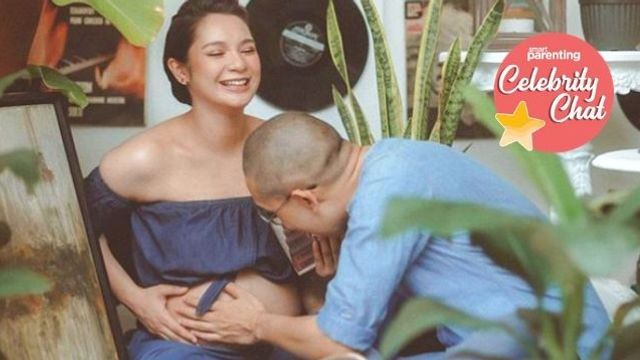 Itchy skin is a typical pregnancy symptom. As your belly expands to accommodate your growing baby, the skin stretches, and this can cause itchiness. Pregnant actress Ryza Cenon had a different kind of itchy skin, though. 

READ MORE STORIES ON PREGNANCY:
"Nagkakaroon rin ako ng mga rashes, yung PUPP rash, ganun. Sobrang hassle nun, yung experience ko na yun, as in sobrang kati niya," the first-time preggo told SmartParenting.com.ph's Celebrity Chat via Zoom. 
Pruritic urticarial papules and plaques of pregnancy, or PUPPP, are rare hives-like rash, but the cause still unknown. Still, it has been linked to the stretching of the skin. It first appears in the abdomen, usually inside stretch marks, and then spreads chest, neck, and limbs. 
While it does not pose any risk to your unborn baby, the itch can be unbearable. "Hindi mo alam kung paano siya gagamutin kasi sobrang limited lang nung mga gamot na pwede mong iitake or ipahid," Ryza shares. 
She said it can be stressful because you feel helpless. But thankfully, the preggo found relief from the itchiness by using soothing creams and soaking in oatmeal soap baths.
The actress considers having PUPPP rash as one of the most challenging aspects of her pregnancy, along with being pregnant during a pandemic. She had to endure going to necessary in-person prenatal checkups during enhanced community quarantine (ECQ) and buying all her pregnancy and baby essentials online. 
But Ryza is nothing else but thankful for all the ups and downs of her pregnancy. The actress, who's turning 33 in December, had always wanted to be a mom but had given up on her dream. Having an inverted uterus and irregular cycle makes it difficult for her to get pregnant, so it's a pleasant surprise for her and her partner Miguel Cruz to find out that they are expecting.
Now, she's ready to give birth, and in just a few more weeks and they'll be able to meet their new bundle of joy, Baby Night!
READ MORE STORIES ON PREGNANCY:
Watch our interview with Ryza Cenon below:
Interview by Jocelyn Valle. Video shot by Nice Print