Study Suggests Moms in Their 30s Make Smarter Babies. Here's Why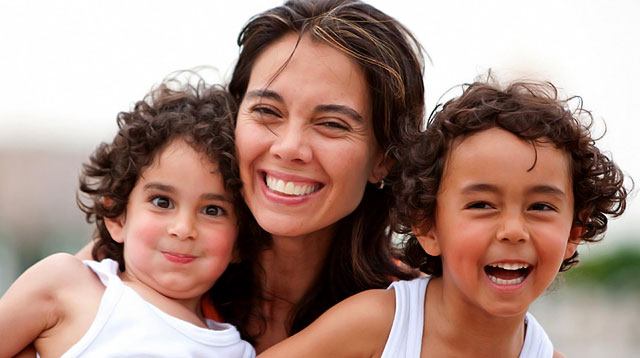 If you're tired of going to family gatherings or friends' get-togethers because you often hear the question, "When are you going to have kids?" then you may just have a new clap-back you can use to put the issue to rest. Just say you're waiting for the sake of your kids.

A new study published in the International Journal of Epidemiology found that children born to mothers aged 35 to 39 did significantly better in cognitive tests. We can interpret the study's results this way: moms who are getting pregnant at a later age (clinically, the term is "advanced maternal age" -- ugh) are more likely to give birth to smarter kids. 

What other parents are reading

Researchers looked at evidence from three different British studies, the 1958 National Child Development Study, the 1970 British Cohort Study and the 2001 Millennium Cohort Study. Each study, which involved more than 10,000 children, tried to see the association between a mother's age during childbirth and her child's cognitive test results at age 10 to 11. The tests measured the children's ability to think, remember, pay attention, and read.

In the 1958 and 1970 studies, researchers found that children born to 35- to 39-year-old women got poor scores while kids of moms age 25 to 29 did better, a contrast to what we said above. However, in the 2000 to 2001 study, the result was a complete turnaround. The kids born to older mothers did significantly better in the cognitive tests compared to children of younger moms.

According to the study, the results are mostly attributed to older moms today having the upper hand. Today's 30-plus mothers are more likely to be educated and are better off socio-economically compared to their counterparts in the past. For example, they are more educated, have higher incomes, are more likely to be in stable relationships, have healthier lifestyles, seek prenatal care earlier, and have planned their pregnancies.

ADVERTISEMENT - CONTINUE READING BELOW

"Over time, the women who gave birth at advanced maternal ages have become more advantaged than the women who gave birth at younger ages," researchers wrote. Cognitive ability is "a strong predictor of how children fare in later life -- regarding their educational attainment, their occupation, and their health," according to study lead author Alice Goisis of the London School of Economics and Political Science (LSE)and the Max Planck Institute for Demographic Research (MPIDR) in Germany. 

What other parents are reading

But wait -- there's more. Coincidentally, a separate new study also found psychological advantages when you wait until after age 30 to have children. The new study, published in the European Journal of Developmental Psychology, found that children born to mothers who had them when they were in their 30s are better behaved and well-adjusted in life.  

Researchers from Aarhus University's School of Business and Social Sciences (Aarhus BSS) in Denmark looked at nearly 5,000 moms from the Danish Longitudinal Survey of Children and checked on them when their kids were 7, 11, and 15. The study controlled for factors like income and education and attributed the results mostly to the greater patience and steadiness that comes to adults as they age.

The results showed that children of older moms have fewer social, emotional, and behavioral problems, at least at aged 7 and 11. Researchers believe adolescence may have played a factor so the same conclusion cannot be said when the kids were age 15. The data also showed that older moms resorted to less harsh verbal and physical punishment -- they are gentler and more patient parents -- compared to younger moms.

"The [older] mothers have more psychological flexibility, more cognitive flexibility, more ability to tolerate complex emotional stimuli from the children," Tea Trillingsgaard, an associate professor of psychology at Aarhus University in Denmark and lead author on the study, explained to The New York Times. "This style of parenting can thereby contribute to a positive psychosocial environment which affects the children's upbringing," added study co-author Professor Dion Sommer.

ADVERTISEMENT - CONTINUE READING BELOW

Recommended Videos

What other parents are reading

So does this mean having children after hitting your 30s would automatically mean smarter and behaved kids? Of course not. There is a multitude of factors that can impact a child's cognitive and socio-emotional development. Studies have also shown that older women are more likely to have fertility issues and late pregnancies have also been associated with more potential health complications for both mom and baby. 

The studies abov prove that you can relax a bit and worry less about the dreaded biological clock. 

What the studies above can provide is less worry and apprehension about the dreaded biological clock. The truth is there is no ideal time for all women. The best time for you to take on pregnancy and parenthood may be different from your sister's, your friend's or colleagues' view. What's important is your readiness to care and shape a new life.

What other parents are reading

Celebrate your pregnancy milestones!


Enter your details below and receive weekly email guides on your baby's weight and height in cute illustration of Filipino fruits. PLUS get helpful tips from experts, freebies and more!

You're almost there! Check your inbox.


We sent a verification email. Can't find it? Check your spam, junk, and promotions folder.

Trending in Summit Network