What You Need to Know About IVF Today in the Philippines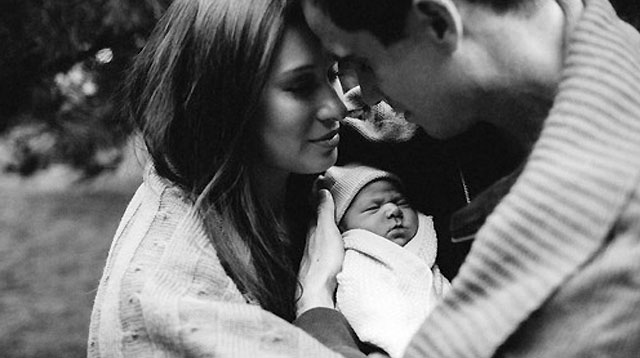 In vitro fertilization (IVF) treatment started in the Philippines back in 1995, and it has come a long way since then. The first IVF baby in the country just turned 20 years old, and many other Filipino babies have been born via IVF here, joining the total of more than 6 million IVF babies around the globe.

We had a chance to sit down with the fertility experts from St. Luke's Medical Center-Global City's Center for Assisted Reproductive Medicine and Infertility (CARMI), and we asked them the questions many of those who have trouble conceiving ask us.  

How much does IVF in the Philippines cost now? 
A decade ago, IVF can cost from somewhere to Php500,000 to even a million pesos especially if you were having the treatment abroad. At CARMI, one IVF cycle--that's extraction, fertilization, and implantation--for an average patient can start from Php280,000 to Php300,000. It can include hospital charges, medications, and doctors' professional fees. However, you have to keep in mind that IVF is still not a guarantee of conception. If an IVF cycle is unsuccessful, then you need to cash out a similar amount for your second cycle. Also, infertility treatment is not covered by PhilHealth or your company's HMO plan.  

So has the success rate of IVF improved?  
"Our success rates are now at 35 to 50 percent for pregnancy, and 20 to 25 percent for live births," says Virgilio M. Novero, Jr., M.D., head of CARMI and one of the pioneers of IVF practice in the Philippines. "The success rates depend on the patient's profile, the competence of the medical staff, the quality and standards of the IVF lab, and of course the use of cutting-edge technology."  

CARMI doctors say success rate will be higher among women less than 37 years old. But, Dr. Novero points out, "In recent years, technological advances, including new knowledge in hormonal treatment, improvement in video technology, and other medical equipment, have boosted IVF's efficiency." CARMI's oldest patient for a successful IVF is a 48-year-old woman. 

Why do a lot of couples go abroad to get IVF when we have it here? 
The couple who go abroad may not be aware of the technology we have here, or they think it's cheaper abroad. There is also the religious and socio-cultural aspect; there are couples who don't want family and friends to know that they have an IVF baby. It prevents them from seeking treatment or availing of the service. Jesusa B. Banal-Silao, M.D., adds, "Infertility globally is considered a disease, so a woman or couples should not be ashamed that they are having the problem. It's time to overcome the stigma of IVF."

IVF technology in the Philippines, says Dr. Banal-Silao, is certainly at par with the rest of the world. "We are in close communication with our colleagues in the region. Some of us are even in the regional boards of infertility treatments, so we are that advanced." In fact, Dr. Banal-Silao, M.D., says she has patients from Singapore, Italy and the U.K. who have the procedure done here "because the TLC is here. It's really different. You cannot buy that extra care that Filipino doctors have." 

ADVERTISEMENT - CONTINUE READING BELOW

What other parents are reading

 

Is there an IVF procedure that cannot be done here that makes couples go overseas? 
Technically, none. But the country's IVF ethical guidelines prevent Dr. Novero and his colleagues to perform "third party" cases. If it involves a donor sperm or egg and surrogacy, medical ethics prevents them from doing fertility treatments so for now, only married couples can avail of treatments like IVF. 

Dr. Novero, who is also the head of the Assisted Reproductive Technology (ART) regulatory board of the Philippines and is part of Philippine Society of Reproductive Endocrinology and Infertility (PSREI), which oversees the practice of IVF here in the country, says there are efforts by certain sectors of the society to do surrogacy but as of now, the board still does not allow it. For now, local fertility specialists can freeze the eggs and do the work-up, a term for the infertility tests and procedures. The IVF itself, however, needs to be done overseas. 

Dr. Eileen M. Manalo volunteers, however, that there are doctors like her who hope to perform third party cases in the future. "This is something that we would like to do because there are patients who come to us with premature ovarian failure or a bad uterus that will not even sustain a pregnancy. We're really clamoring for this one," Dr. Manalo reasons. "But the Philippines is not ready because we are a poor country, and this can be abused in the same way that kidney donation have been abused in our country. Eventually, it will happen, but now is not the time."



What other parents are reading
What are the chances of having twins or multiples with IVF?
Dr. Manalo says it really depends on the number of embryos placed in the womb. "[The number of embryos you put in] depends on the age of the patient and the embryos' quality. The older the patient, the tendency is to put in more embryos, maybe three, four at most--we don't put a lot of embryos. For a young patient, a single embryo transfer is actually ideal." And yes, there are some couples who come to them wanting twins. 
With IVF, can I choose my baby's gender?
The technology involved to do so is coming to the country late this year. It's called "preimplantation genetic diagnosis and screening." Margaret Limson, M.D., explains, "It's like DNA testing. Before you transfer back the embryo, you get the details of its genetic makeup. The real value of having it here is testing for certain genetic disorders. However, for ethical reasons, we are not using it for that purpose of choosing the baby's gender."
St Lukes Medical Center - Center for Advanced Reproductive Medicine and Infertility (CARMI) is celebrating its fifth anniversary this October. For more information, visit stlukescarmi.com.

To know more about infertility and IVF in the Philippines, Merck Philippines will hold a seminar on the science and possibilities of IVF on September 24 at the Crowne Plaza Hotel in Ortigas.
What other parents are reading

Trending in Summit Network