Nauseous? Restless? 9 Essential Oil Mixes That Will Bring Relief to Pregnant Women

A mom shares important reminders for preggy moms thinking of joining the essential oils bandwagon.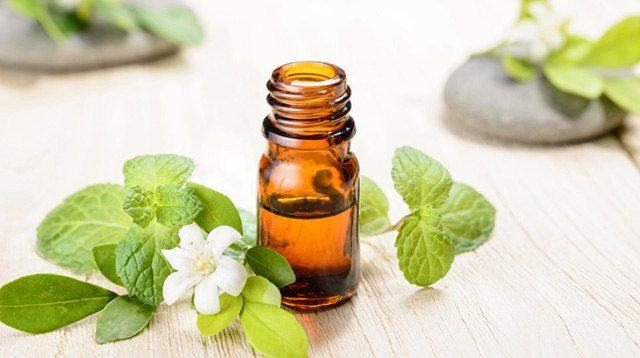 Essential oils are fast becoming the latest trend these days. Oil aficionados claim to have oils for every type of ailment, and even for pregnancy and all its challenges. If you're a pregnant woman you're probably also asking, can these oils help me? 

I had a complicated pregnancy. I had to take nine different pills plus a self-administered injection each day, and I also had medicines infused into my bloodstream during some check-ups. Each of these synthetic medicines were prescribed to help me keep the pregnancy, but none of them addressed all other discomforts: nausea, dizziness, allergies, a weakened immune system, stretch marks… all accompanied by stress and anxiety. I decided I had to find natural ways to cope with these to prevent further abuse to my body! 

I've always been curious about aromatherapy so I decided to explore. It took me a while to find what I really needed, since a lot of the "aromatherapy" products in the local market are synthetic and chemical-laden, and are only formulated to make a room smell good. When a friend of mine recommended therapeutic essential oils, I got hooked! 

First, what are essential oils?

Essential oils, or EOs, are highly concentrated oils extracted from plants or plant parts (such as the bark or the sap) through a unique process which preserves not only the smell of the plant, but also its plant characteristics and healing properties. These oils play a key role in protecting the plant against disease and its capacity to reproduce. Many references say that the chemical composition of essential oils is very similar to the human cells, making them very effective and easily absorbed by the body. 

ADVERTISEMENT - CONTINUE READING BELOW

What other parents are reading

EOs can be used in many different ways. The best way to use them while pregnant is aromatically, through an ultrasonic diffuser, sniffing straight from the bottle, or topically by applying directly to the skin. Although some EOs can be ingested, I strongly suggest you put off ingesting oils until after you have given birth. 

Are you thinking of jumping into the oily bandwagon? Before you do, here are a few reminders: 

1. Essential oils are not magical cures for illnesses. 
These should not replace medication prescribed by your doctor. You might want to consult your OB or a healthcare professional prior to using essential oils. 

2. Find a reputable brand.
Do your research and seek the advice of friends who have used essential oils to support their wellness. I primarily chose the brand I am using now for their wide selection of oils and oil blends, the extensive amount of information and product support available online, and their bottles that are properly labeled. 

The company is also very transparent as to where their oils come from and how they are made. Just to give you an idea, it takes approximately 3 pounds of lavender flowers to produce a 15ml bottle of essential oil. Some oil brands claim to be "pure", but are actually filled with fillers and additives to cut costs.

3. Read the labels and take warnings seriously.
Since EOs are very potent, they can cause much damage, too. Oils like peppermint or cinnamon can be very hot on the skin, so be sure to dilute well and use sparingly. You should also avoid the sun after you apply citrus oils to your skin. Which leads me to my next point…

CONTINUE READING BELOW

Recommended Videos

4. Dilute properly.
While some oils can be used pure or "neat" on the skin, I would suggest to dilute while pregnant. Pregnancy can make our skin very sensitive and it is better to be safe than sorry. You can choose a fatty plant oil like virgin coconut oil, sunflower oil, grapeseed oil, or sweet almond oil as carrier oil to dilute EOs. A good ratio to start with is one drop of essential oil for every 1ml of carrier oil.

Use your best judgement when using oils. Each person is unique and we react to stimuli in different ways. What may have worked for me may not necessarily work for you. If you feel uncomfortable using EOs or experience any irritation, STOP using immediately! 

What other parents are reading

Here are some basic oily recipes that can support pregnant moms! 

For Diffusers: 

• For better sleep
The mix: 2 drops of lavender + 2 drops of frankincense
Pregnant women often have trouble sleeping, and it's not something you can ignore because it is during sleep when the body works double time to repair itself. This mix helped me relax after a long day and enabled me to sleep better.

Note: Lavender and frankincense are also safe to use around toddlers, which means a much-needed break for moms.

• For colds / allergies
The mix: 2 drops each of lavender, lemon, and peppermint 

• Feeling sluggish? 
The mix: 2 drops of any citrus oil (like lemon, lime, or orange) + 2 drops of peppermint to brighten your day!   

What other parents are reading

For Topical Application: (blend oils together with carrier oil in a 10ml roller bottle) 

ADVERTISEMENT - CONTINUE READING BELOW

• For a sound sleep
The mix: carrier oil + equal parts lavender and frankincense 
Ask your partner for a soothing back massage. Applied along the spine and at the bottoms of feet, this blend can help promote good sleep.

• To reduce the appearance of stretch marks
The mix: lavender + frankincense, applied neat 

• To combat feelings of nausea and dizziness (or to help you survive smelly cabs)
The mix: orange and peppermint blend, rubbed on your temples.
You can also put the oil blend on your hands, cup them over your nose and inhale to feel its benefits. 

• To help ease anxiety and stress
The mix: tangerine + ylang-ylang + patchouli + blue tansy. I call this blend "Peace and Calming." 

• At the onset of a cold or bad, icky coughs
The mix: eucalyptus + pine + marjoram + lemon 
Rub on the back or bottoms of feet to help decongest stuffy throats and noses. This was my natural alternative to synthetic cold rubs. 

• To ease back and heel pain
The mix: peppermint and carrier oil
This helps ease back and heel pain caused by the growing baby weight and our chan+ging center of gravity! 

All recipes and thoughts shared are based on my own research and personal opinion. I have been very careful to use the oils properly and in moderation. I also believe that if my body could tolerate the tremendous amount of pollution I inhale and toxins I ingest as I go about my day to day life, using therapeutic EOs won't hurt! They worked really well for me and I hope they help you too should you decide to try them.

ADVERTISEMENT - CONTINUE READING BELOW

Celebrate your pregnancy milestones!


Enter your details below and receive weekly email guides on your baby's weight and height in cute illustration of Filipino fruits. PLUS get helpful tips from experts, freebies and more!

You're almost there! Check your inbox.


We sent a verification email. Can't find it? Check your spam, junk, and promotions folder.

Trending in Summit Network