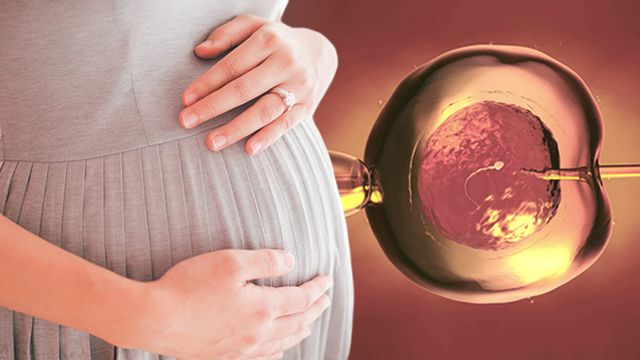 Having natural childbirth is not always possible, and that's when innovations are crucial. Cesarean section surgery has saved countless lives. Couples who've had a hard time conceiving can now have hope with several assisted reproductive technology (ART) options, not just the in vitro fertilization (IVF) route.
The beauty of technology is that it evolves continuously, and you get medical innovations that you never think you would see in your lifetime. The following may change how women conceive and the care and attention given to preggos.
In 2018, the first successful birth by a woman who underwent a womb transplant from a deceased donor was reported
The first successful uterus transplant from a live donor was conducted by Swedish doctors in 2013. A year after, they delivered the first baby born to a mom who've had a womb transplant. Five years later, a womb transplant from a deceased donor became a reality.
According to CNN, the 10-hour-long transplant involved connecting veins and arteries, ligaments and vaginal canals. The recipient went through IVF seven months after the operation, and pregnancy was confirmed 10 days later. She delivered her baby girl, who weighed nearly six pounds at birth, on December 15, 2017, at Hospital das Clínicas at the University of São Paulo School of Medicine, in Brazil.
Organ transplants are expensive, but it gives hope to women who were born without a uterus or have uterine conditions that interfere with pregnancy and childbirth.
3D tissue heart model helps understand the effects of medication during pregnancy
A team from Syracuse University replicated heart tissue by using stem cells that allowed them to observe and examine how medication affect the development of embryos. The researchers chose to make a 3D replica of an embryo's heart since it's the first organ developed in the fetus during pregnancy.
Many studies have looked into how certain drugs affect pregnant women and their unborn child, but some are still tricky for doctors to prescribe because a lot is still unclear about how they affect the fetus. How safe is paracetamol? How about anti-depressants?
A tool that can determine how drugs affect fetus development can give doctors more knowledge on what to prescribe accurately to help women manage any pregnancy issues or complications. "It helps people make better decisions. If we can determine it is safe, it should be prescribed to women who need these drugs," biomedical engineering Professor Zhen Ma said in a press release.
Altering genetic code becomes a controversial reality
Chinese scientist He Jiankui shocked the world when he announced he used the gene-editing technique "CRISPR," an acronym for clustered regularly interspaced short palindromic repeats, on twin girls, according to a The New York Times piece.
The Stanford-trained associate professor at the Southern University of Science and Technology in Shenzhen, China explained the girls had the gene for HIV and used CRISPR CAS-9 to alter it and eliminate the risk of HIV infection.
According to the U.S. National Library of Medicine, "most of the changes introduced with genome editing are limited to somatic cells, which are cells other than egg and sperm cells. These changes affect only certain tissues and are not passed from one generation to the next. However, changes made to genes in egg or sperm cells (germline cells) or in the genes of an embryo could be passed to future generations."
Scientists are up in arms because Jiankui's research was not vetted, nor did it undergo critical examination among his peers. He now faces investigation for his controversial work, according to The Straits Times.
While gene editing, also called genome editing, holds the interest of the scientific and medical community because of its potential to prevent and treat human diseases, it is illegal in many countries and raises safety and ethical concerns.