From APAS to Autism, a Pinoy Mom Continues Her Quest for Answers

This mom went through three miscarriages before having her son. But her health battle isn't over.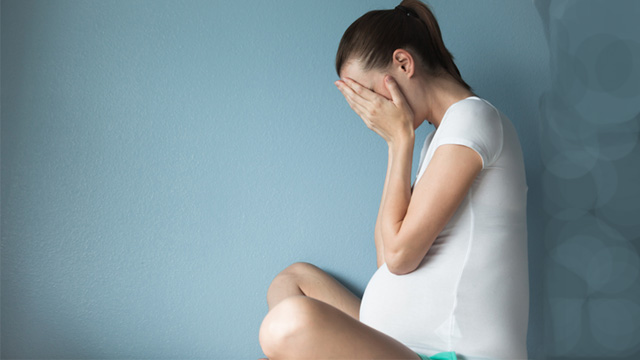 She knew something was terribly wrong the third time she miscarried — twice in one year, and another one two years later. Yet Melissa Borja, then a legal manager at the local office of one of the biggest logistics companies in the world, could only keep her hopes up with her husband Edward, a marine engineer.

It was 2001, and the couple had just gotten married the year before. She was 26, and he was 28, and both were looking forward to starting a family as soon as possible. Fortunately for them, Melissa got pregnant just two months after their wedding.

However, into the third month of gestation, the baby lost its heartbeat. A few months later, Melissa again conceived, but this, too, ended in miscarriage. After one more loss, she was diagnosed as having Antiphospholipid Antibody Syndrome, or APAS, an autoimmune condition that raises the risk of miscarriage, stillbirth, premature delivery, and preeclampsia.

What other parents are reading

In 2004, Melissa became pregnant again, and because of her condition, had to be given extra care. "During the entire pregnancy, I would have heparin injections on my tummy every four hours during the first quarter, which was reduced to every six hours until I gave birth. I was also given progesterone injections and alternately, progesterone suppository on the first month, pampakapit.

"Wala pa dyan yung oral supplements and medicines (amino acids, Utrogestan to prevent premature births, aspirin, and prednisone). I also took asthma meds because my pregnancy triggered asthma attacks."

Four months into the pregnancy, Melissa bled and thought she lost the baby. Thankfully it was just a blood clot, a natural symptom of APAS. "I needed to have IVIG or immunoglobulin transfusion. Other than my OB, I was also managed by an immunologist. I stayed in the hospital for a few days. I had to do everything in bed, even simple toileting activities."  

ADVERTISEMENT - CONTINUE READING BELOW

Unlike low-risk pregnancies which only require a monthly checkup, Melissa had to see her doctor once a week on the first month, then every two weeks thereafter. She was back to weekly checkups again when she entered her 32nd week of pregnancy.

"On my 6th month of pregnancy, I developed gestational diabetes. Although it was just borderline and it didn't require insulin injections, I had to follow a diet designed by a nutritionist, and monitor my blood sugar after every meal.

What other parents are reading

"At around 32 weeks, my doctor noticed during an ultrasound checkup that the oxygen flow to the placenta was not very good. My placenta was aging ahead of my baby, so I needed to pump up on amino acids so my baby would grow and develop his lungs. At that stage, I was warned that I might need to deliver earlier than scheduled, but we would take it a week at a time. At 35 weeks, I was told that I needed to deliver my baby the following week; otherwise, it might be too late. So I agreed."

Melissa delivered her first child Isaiah, nicknamed Zach, on July 15, 2004 by Cesarean section. It was the happiest day of her life.

"In the delivery room, he latched very well, and I was able to breastfeed him the following day. He was feeding very well the first four days. We were about to be discharged the following day when his temperature suddenly dropped to 33 degrees. He didn't want to breastfeed." 

CONTINUE READING BELOW

Recommended Videos

He was taken to the Neonatal Intensive Care Unit (NICU) and placed in an incubator because of his temperature. Three days later, he developed jaundice. 

What other parents are reading

"The blood culture they did on him revealed he had Klebcella [a potentially dangerous infection] and Sepsis Neonatorum. He stayed in the NICU for a month. The doctors recommended that a lumbar puncture be done on Zach, so they could give him very specific medications. But being a new mom, I got scared, so they based Zach's meds on his symptoms and the test results instead. I remember they tried many medicine combinations before Zach responded to the treatment."

With Zach out of the hospital, Melissa thought the hardest part was over. She would later look to this incident with regret, in retrospect.

In the months that followed, Melissa says Zach developed normally. "He reached every milestone until he was 2 years old. I even thought he was a fast learner because he was already talking at one year and six months," she said.

However, at 2 years old, Zach's development suddenly regressed. "All the words he learned to say was gone. He didn't point at things.

He would walk on tiptoes and had hypersensitive hearing. He also wasn't sleeping very well. He was hyperactive; he would play until 2 or 3 in the morning and would sleep at irregular intervals during the day.

Upon the pediatrician's suggestion, they brought Zach to a developmental pediatrician. The initial diagnosis was PDD-NOS, or "pervasive developmental disorder not otherwise specified," which falls within the autism spectrum.

"I cried at the doctor's clinic. I was also angry at myself, mostly. Inisip ko baka may hindi ako nagawa, o baka may mali akong nagawa before and during pregnancy or may mga mali akong decision while he was in the NICU. 

ADVERTISEMENT - CONTINUE READING BELOW

"I was also thinking, baka naman may nagawa kaming kasalanan ng husband ko, baka pinarurusahan kami ng Dyos."

Her husband was in denial at first. "Baka nagkamali lang. Syempre panganay pa naman, at lalaki."

But the hardest for Melissa to take was how her family received the news of the diagnosis. "My parents felt that I was just overreacting. Nagsasayang lang daw ako ng pera sa therapy."

Unfazed by the odds, Melissa sought help where she could find it. "We did everything the doctor suggested: occupational therapy, Applied Behavior Analysis, speech therapy. We also enrolled him in playschool for socialization."

"I attended seminars and did personal research, and tried everything I'd discover. We did chelation, hyperbaric oxygen therapy, DAN (Defeat Autism Now!) Protocol, Auditory Integration Therapy, Vision Therapy and GFCF diet."

In 2006 the diagnosis became more definitive: autism. 

Melissa admits that all of these have caused a huge impact on their lives financially and socially. "From 2006 to 2013, we spent about Php40,000 to Php60,000 monthly in interventions alone, excluding school fees and cost of seminars and trips to Hong Kong for chelation and vision therapy, and consultation with a DAN doctor."

ADVERTISEMENT - CONTINUE READING BELOW

But she's not anywhere near giving up. Recently, they tried using essential oils, and explored the potential of the Doman Method by attending a 5-day seminar in Singapore, which set them back another 2,600 Singapore dollars (roughly Php100,000). 

She is thankful for her husband who supports her in her quest for answers, and for a support group composed of other moms she met through autism seminars who have become lifelong friends and spiritual sisters.

Now 15 years old, Zach's development is slow, but steady. And while Melissa is yet to find the best intervention for her son, she believes that consistency is key. 

Was there ever a point when she felt like giving up? Melissa says, "Never. 'Pag anak mo, 'di mo naman basta basta susukuan. In the words of Glenn Doman, who is a pioneer in the study of children's brain development, 'You don't leave the injured behind.'"

This article was updated on August 23, 2018, at 11:45 AM to include the part on essential oils and the Doman Method.

Celebrate your pregnancy milestones!


Enter your details below and receive weekly email guides on your baby's weight and height in cute illustration of Filipino fruits. PLUS get helpful tips from experts, freebies and more!

You're almost there! Check your inbox.


We sent a verification email. Can't find it? Check your spam, junk, and promotions folder.
Trending in Summit Network