Symptoms of Pregnancy During the First Trimester (Week 1 to 12)

Your body will definitely feel the symptoms of pregnancy. Pay it with loving attention.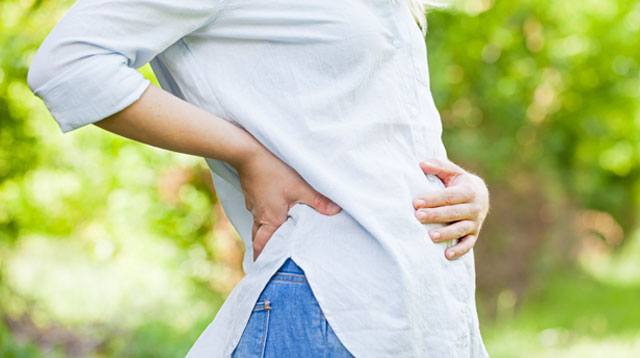 Every pregnancy is different — no two women have exactly display the same symptoms of pregnancy. The first trimester may be the trickiest stage for first-time pregnant women as the body adjusts to the changes pregnancy brings. 

By the time your pregnancy test kit shows two lines, you are probably two to three weeks along the family way already. Congratulations! The first thing you need to do is go to your doctor to validate your pregnancy test results; it also serves as your first prenatal checkup.

Your first prenatal checkup

Get a doctor you like and trust because you will see a lot of her in the next nine months. Once you announced to the world that you are on the family way, you're most likely to receive a lot of advice, unsolicited or otherwise, but remember to listen to your doctor. She may prescribe you prenatal vitamins if you aren't taking them already and tell you the best foods to eat for your and your baby's health. You will also undergo some tests towards the end of the first trimester. 

Your unborn baby

Your unborn baby will start off as an embryo, a small sac or jelly bean. By the end of the first trimester, your unborn baby will have the semblance of a human being, with arms and legs, but a larger head. At week 5 or 6, you'll be able to hear his heartbeat when you go to your prenatal checkups. He or she is already growing fingers and toes, and major organs are already starting to take shape and develop.  

ADVERTISEMENT - CONTINUE READING BELOW

What other parents are reading

Symptoms of pregnancy

Over the course of the first trimester, you may not look pregnant yet, but your body is already working double-time. Some breeze through the first three months, while others could be put on bed rest. The changes in your body are mainly due to pregnancy hormones. Every pregnancy is different, but generally, here's what you can expect in the first trimester:

Morning sickness


Not all women experience morning sickness, and it varies. Some women get it in the morning, all day, and even beyond the first trimester. Nausea, vomiting are the two most common symptoms. Some women get severe morning sickness that may warrant medical attention. Eating bland foods, having small meals, and ginger tea helps ease morning sickness. 

Fatigue


Apart from morning sickness, some preggos also feel overly sleepy or tired even after just simple everyday activities. According to Parenting, increase in progesterone may have a  sedative effect, and your body needs more blood, too. Some women experience breathlessness, headaches, and heartburns, too, during the first trimester. Take cues from your body and don't exhaust yourself. Sleep when you can. 

Discharge/bleeding




Thin, milky discharge is normal. If you have foul-smelling, green or yellow and too much clear discharge, you should consult your doctor. Light spotting could be a sign of implantation bleeding, but other than that warrants a call to your doctor. OB-gyne Dr. Ma. Lourdes Poblete-Chan says significant bleeding, sharp dysmenorrhea-like pains, and cramping could be a sign of implantation or placenta problems. 

Food cravings or aversions


ADVERTISEMENT - CONTINUE READING BELOW

Recommended Videos

Again, not all women have food cravings; some just have one while others crave for a different one every day. And it also depends on how much food you can keep down if you have morning sickness. Some preggos find out that they no longer like the taste of a favorite food or kitchen staple. 

What other parents are reading

Heightened sense of smell


Speaking of the odors, a pregnant woman develops a sensitive nose. Just like food, she may suddenly not like her husband's aftershave. She could smell garlic even if someone's cooking a mile away. On the upside, you can detect tobacco smoke easily so steer clear of it, as well as other harsh odors. 

Breast tenderness


Thanks to pregnancy hormones, your milk ducts are already preparing to produce breast milk for when the time your baby arrives. Your breasts may feel a little sore and may start to look larger and feel heavier, and your nipples may appear darker, too.

Frequent urination


Your growing baby may not be large enough to press down on your kidneys yet, but it is already working overtime to flush toxins and waste out of your body. It should not discourage you from drinking lots of fluids. Remember, don't hold your pee for too long to prevent urinary tract infections.

Constipation

The muscle contractions that normally move food along through the intestines are slower now that you're pregnant. Plus, the extra iron you're getting could be a factor, too. You may also feel a little gassy and bloated. Increasing your fiber intake helps with constipation. 

ADVERTISEMENT - CONTINUE READING BELOW

Skin breakouts


Again, it's because of the hormones. Hold on before reaching your go-to anti-acne product. Some chemicals found in beauty products are not safe for you and your unborn baby so using mild soap is the safest bet. Consult your dermatologist to help manage acne breakouts. 

What other parents are reading

Mood swings


Everything that happens to your body influences your feelings and mood swings. You may notice that you're too emotional or easily upset over little things. Some women also have a change in sexual appetite, but it's perfectly okay to have pregnant sex, too, unless your doctor advised against it. 

Weight gain


Eat healthy -- and not for two. Depending on your original weight, you should gain only about three to six pounds or close to two kilograms over the first three months. Choose fruits and veggies, whole-grain and lean meat, instead of sweets and bad fats. 

Warning signs 

You're lucky if you have an easy pregnancy. As much as there are symptoms that are typical during pregnancy, there are also some signs that may indicate something's wrong. If you experience the symptoms listed below, inform your doctor as soon as possible. Here is a rundown of some red flags you need to watch for from What To Expect: 

Heavy vaginal bleeding
Severe abdominal pain
Sudden thirst
Painful urination
High fever
Severe backache
Severe puffiness in the hands/face
Vision disturbances

Pregnancy is not the time to get sick; prevention is key. Avoid going to places where there are large crowds. Practice handwashing. Get the okay of your doctor before traveling. If your doctor didn't tell you to stop, continue your exercises, but with caution, of course, so you don't overdo it. It's safe, too, to start a preggy-friendly fitness routine, such as yoga, Pilates, or swimming. Keeping active for at least 30 minutes will help you in the long run. 

ADVERTISEMENT - CONTINUE READING BELOW

Lastly, say no to stress. Sure, you have to make a budget, make some healthy lifestyle changes, and an overload of hormones. Remember to pause and try not let the worrying get in the way of you enjoying having a bun in the oven. 

What other parents are reading

More on your week-by-week pregnancy:

Pregnancy Symptoms Week 1: Why You Won't Feel Them Yet
Pregnancy Symptoms Week 2: You're Ovulating
Pregnancy Symptoms Week 3: Your Body Is Going Through Changes
Pregnancy Symptoms Week 4: Your Period Is Delayed
Pregnancy Symptoms Week 5: Your Baby's Major Organs Are Forming

Celebrate your pregnancy milestones!


Enter your details below and receive weekly email guides on your baby's weight and height in cute illustration of Filipino fruits. PLUS get helpful tips from experts, freebies and more!

You're almost there! Check your inbox.


We sent a verification email. Can't find it? Check your spam, junk, and promotions folder.

Trending in Summit Network