Pregnancy Basics: Your Second Trimester (Week 13 to 27)

It's an exciting time: you can find out your baby's sex and start to feel his or her kicks!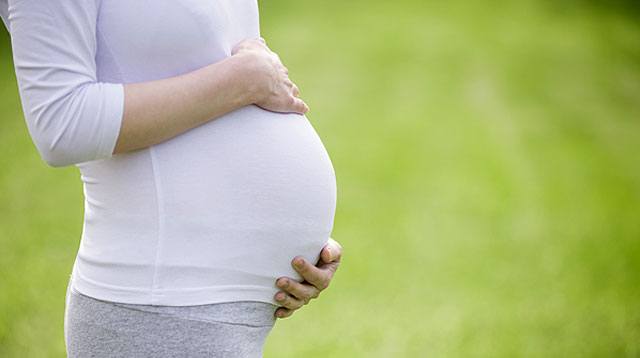 Many women say the second trimester is the easiest three months of pregnancy. By the time you hit your fourth month, the symptoms of morning sickness have eased or disappeared entirely. Your energy level is also on the rise, so you'll feel more like your old self more.

The second trimester is the time that you'll have a more visible growing baby bump now as your baby's development in the womb is still in full swing. The second trimester is an exciting phase of pregnancy. You could find out if you're having a boy or a girl if you want. You'll also start to feel your little one kicking and doing tumble turns in your tummy.  

While your body is busy with your baby's development in your womb, you should get busy, too (not too much!). You can start shopping for stylish maternity clothes and some baby essentials. Start planning a babymoon or a baby shower. Inquire about childbirth classes and start thinking about your birth plan. Just remember to continue to keep active, eat healthy, and to listen to your body's cues.

What other parents are reading

Morning sickness may have passed, but the pregnancy hormones are still doing their job. Your breasts may not feel tender anymore, but they're still growing. That white milky vaginal discharge is still there. You're still urinating frequently, having some constipation, heartburn, and breathlessness. But wait, there's more. Here's what else you can expect in the second trimester. 

Bleeding gums
Your gums may be getting more blood flow and are more sensitive now that you're pregnant, so make sure you use a soft-bristled toothbrush and don't neglect dental hygiene. 

ADVERTISEMENT - CONTINUE READING BELOW

Leg cramps
Aside from hormones, could also be a result of low calcium and magnesium levels (they're essential for baby's development!). Eat healthy and take your supplements, if you have, daily.

Varicose veins and hemorrhoids
Again, this is due to having more blood circulating in your body plus the added pressure of your growing uterus. Varicose veins and hemorrhoids should go away after you give birth. Warm baths might help you get some relief. 

Swelling of ankles and feet
We call this pagmamanas. If you're exercising regularly, you may encounter this later in your pregnancy. Avoid standing or sitting for extended periods of time. Try to elevate your feet after having a long day. 

Headaches and dizziness
Extra blood pumping in your system is the reason behind these two symptoms. Pregnancy headaches should not be ignored. Remember to take it easy, get plenty of rest, and eat small meals frequently instead of three full meals a day. Ask your doctor for a prescription before you take any medication. 

What other parents are reading

Nasal congestion
Increased blood flow to the mucous membranes, which may cause swelling, congestion, and sometimes snoring and nosebleeds, too. Humidifiers for the home can help, as well as a saline solution. Check with your doctor before you use decongestants medicines.

Backaches and pelvic pain
The extra weight of your growing belly is changing your center and may put pressure on your back and lower abdomen. Now is the time to take advantage of people offering to carry heavy loads for you. Always maintain correct posture while sitting and make sure you have ample back support. Sleeping on your side helps, too. Opt to wear comfy flats or low-heeled shoes. You can also ask your partner for lower-back rubs or have a prenatal massage!

ADVERTISEMENT - CONTINUE READING BELOW

Recommended Videos

Skin changes
We all welcome the pregnancy glow. But it's also during the second trimester that you may notice your parts of your skin to darken a bit. Skin pigmentation on the face (mask of pregnancy) and the linea negra (a dark, long vertical line on your tummy) are the ones that show up first. Some preggos get stretch marks on their stomach, breasts, and thighs, too. 

The skin pigmentations should go away after you give birth, though stretch marks will most likely stay and just lighten over time. Make sure you use skin care products, such as sun block with at least SPF 30 and lotions and skin moisturizers that are safe for pregnant women.

Sex drive
If during the first trimester, you had no appetite to get busy under the sheets with your partner, the second trimester is the perfect time to get some pregnant sex (after your doc okays it!). 

What other parents are reading

Weight gain
You'll have a better appetite so make a conscious effort not to indulge too much. You only need an extra 500 calories a day. OB-gyn Dr. Prudence Aquino advised to limiting your weight gain to only one to two pounds per week starting in the second trimester. By the end of your sixth month, you should have gained just below 6.5 kilograms in total.

The approximate recommended weight gain varies for each pregnant woman. Depending on your family and medical history, your doc may monitor you for gestational diabetes. For the second trimester, it should be about 450 g a week, or a total of just under 6.5 kilograms. 

ADVERTISEMENT - CONTINUE READING BELOW

Here are some of the red flags you need to watch for:

Sudden weight gain or too little weight gain; particularly gaining more than 6.5 pounds a month or gaining less than 10 pounds at 20 weeks
Severe dizziness
Severe abdominal pain/cramping
Heavy vaginal bleeding
Fever more than 38.6 degree Celsius
Extreme thirst, peeing too frequently and a lot are symptoms of gestational diabetes

The second trimester is also the time for genetic screens if you're open to it, or if your doctor requires it due to family and medical history. Just try to remain calm and positive and take care of yourself as best you can. Discuss any discomfort with your doctor so you both can find a way to manage your pregnancy better. 

Additional sources: What To Expect, WebMB, Parenting, American Pregnancy

What other parents are reading

Celebrate your pregnancy milestones!


Enter your details below and receive weekly email guides on your baby's weight and height in cute illustration of Filipino fruits. PLUS get helpful tips from experts, freebies and more!

You're almost there! Check your inbox.


We sent a verification email. Can't find it? Check your spam, junk, and promotions folder.

Trending in Summit Network