Antidepressants in Pregnancy May Not Necessarily Cause Autism, ADHD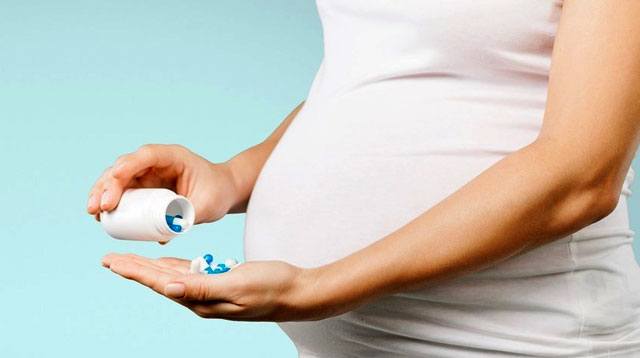 Prenatal health can be a challenge because for some soon-to-be moms it's not just about making lifestyle changes. They need to deal with emotional health issues that can include prenatal depression. 

A clinically diagnosed depression will often require drugs, the most popular of which are the selective serotonin reuptake inhibitors (SSRIs), such as Prozac, Zoloft, and Celexa. These drugs, however, carry a warning that pregnant women shouldn't take them because the drugs could potentially up the risk of their babies to develop autism and attention deficit hyperactivity disorder (ADHD). 

Naturally, no expectant mom, no matter how much her health is suffering, wants to take that chance. But now two studies published in the Journal of American Medical Association (JAMA) could give hope to pregnant moms who need antidepressants.

What other parents are reading

The first study involved 1.5 million infants born from 1996 to 2012 in Sweden, making it one of the largest studies ever conducted to understand the impact of antidepressant use during pregnancy. It also incorporated data on the country's antidepressant prescriptions in adults, autism, and ADHD diagnoses in children, genetic relationships between parents and children, parents' age and education levels, and other factors.

At a glance, the study will show an association: children born to women who take antidepressants seemed likely to have kids with autism compared to children whose moms didn't use the drugs while pregnant. It also shows a slight increase in risk for premature birth in babies born to mothers who took antidepressants during the first trimester of pregnancy.  

But, as study lead author Dr. Brian D'Onofrio, director of clinical training in the Department of Psychological and Brain Sciences at Indiana University, told Time, the link disappears when you take into account all other factors that could help explain the association, such as comparing siblings and the timing of the exposure of the fetus to the drugs. 

"Balancing the risks and benefits of using antidepressants during pregnancy is an extremely difficult decision that every woman should make in consultation with her doctor," D'Onofrio said via a press release. "However, this study suggests use of these medications while pregnant may be safer than previously thought." 

ADVERTISEMENT - CONTINUE READING BELOW

What other parents are reading

The second study looked into more than 35,000 births in Canada from 2002 to 2010 and compared rates of autism among siblings whose mothers used antidepressants during pregnancy. Over 2,800 were exposed to antidepressants in the womb. But only about two percent of the kids exposed to antidepressants were diagnosed with autism.

Like the first study, pregnant women who took anti-depressants would show increased risk of having children with autism. However, the association disappears after accounting for other factors, such as the severity of the mom's depression and other medication the mom may have been taking -- two factors that were often not included in previous studies.

According to Dr. Simone Vigod from the Women's College Research Institute of the Women's College Hospital, in Toronto, lead author or the study, the results are "quite reassuring for practitioners and for mothers needing to make a decision about antidepressant use during pregnancy."

Both studies, however, stopped short of proving that one causes the other or vice versa.

"When taking everything together, it's quite reasonable to say that these are low-risk medications, especially when you consider the potential risk of not taking them for some women," Vigod tells Science News. "Women with children with autism worry that they did something wrong. These data should be reassuring that the likelihood autism is related to taking antidepressants is pretty low." 

What other parents are reading

Autism is a complex condition; scientists and doctors still haven't pinpointed the real cause. It is likely caused by a number of different factors, such as genetics and environmental influences. A better understanding of these other factors could help clarify what role, if any, antidepressants during pregnancy play in autism.

What these studies simply say is anti-depressant drugs should not be ruled out if and when needed by preggos. Maternal depression is also associated with problems in both mothers and their children, so it's not to be left untreated, Dr. D'Onofrio said via a Q&A. Consultation with a doctor is also a must to discuss with moms-to-be the best form of treatment, including antidepressant medication, as well as evidence-based psychotherapy, and to reassure them that it's safe. 

ADVERTISEMENT - CONTINUE READING BELOW

Recommended Videos

"A mother's mood disturbances during pregnancy are a big public health issue -- they impact the health of mothers and their children," says Dr. Tim Oberlander, a developmental pediatrician at the University of British Columbia in Vancouver who co-wrote a commentary about the two studies, which was also published in JAMA. "All treatment options should be explored. Nontreatment is never an option," he adds. 

What other parents are reading

Celebrate your pregnancy milestones!


Enter your details below and receive weekly email guides on your baby's weight and height in cute illustration of Filipino fruits. PLUS get helpful tips from experts, freebies and more!

You're almost there! Check your inbox.


We sent a verification email. Can't find it? Check your spam, junk, and promotions folder.

Trending in Summit Network