Ready to Give Birth? 7 Documents You Must Bring With You to the Hospital

It pays to be ready!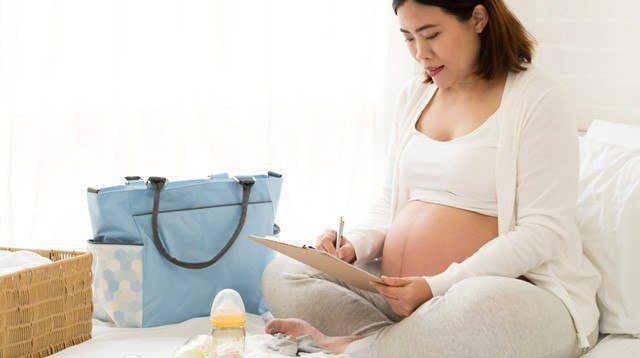 For new parents, anticipating the arrival of the baby can definitely make time stop, so to speak. There is so much going on even before the birth itself that it is sometimes easy to forget details related to the birth. To help you remember, we prepared this checklist:  

ADVERTISEMENT - CONTINUE READING BELOW

Before childbirth:

Patient's information
When you get admitted at the hospital, you (or your companion) will be asked to fill up a form detailing information about the patient, including date of birth, place of birth, allergies to drugs, your family's medical history, etc, which your companion might not fully know (or may have forgotten). Imagine if you're having intermittent contractions and your husband has to ask you about your place of birth! It may seem like a no-brainer, but this basic document will save you a lot of time. 

Admission slip from your doctor
This piece of paper contains instructions from your doctor on what to do when you get admitted. Needless to say, it's important to have it with you approaching your due date.

Birth plan 
The birth plan is ideally finalized and discussed with your OB-gyn before the birth date. What does a birth plan contain? It states your preferred methods of pain relief (medications or natural?), who will be allowed in the birthing or delivery rooms, information on drug allergies, and other relevant instructions that may either be medical or cultural in nature, etc. You should also include in the plan whether you would allow a C-section if there's a sudden need to perform it. Give a copy of the birth plan to your doctor, nurses, and family, since they're the ones to make sure it is followed while you're in labor, and post-childbirth. 

What other parents are reading

Philhealth and SSS card/forms, or Government IDs
Back in the 80s, people didn't have SSS and Philhealth cards. Today, everyone who is a contributor, whether employed or stay-at-home, may get an ID for easier access to the services and information online. To claim your benefits, fill-up the required forms which you may get from the hospital's Philhealth office, and submit for processing. Those who are employed will need to coordinate with their company's Human Resources Department for the paperwork. Click here for the form to apply for a Universal Multi-Purpose ID (UMID) card and submit to the nearest SSS branch near you. Click here for the advisory on Philhealth card issuance. It's free!  

Health/ Life Insurance Card
One of the common perks of being employed is being covered by a health plan through a health maintenance organization (HMO). If your plan includes maternity, be sure to bring the card with you and inform your employer for hassle-free processing of your benefits. 

ADVERTISEMENT - CONTINUE READING BELOW

Marriage Certificate
If applicable, of course.

Will
Nobody wants to make this document useful, but it holds a lot of importance. There are things in life that we cannot control so in the event of an untimely death, it is best to be prepared. Your Will contains your instructions on where your assets will go and who will inherit them in case something happens to you. Make sure you sign it and to have it notarized, too. 

After childbirth:

Your baby's Certificate of Live Birth  
This is the first most important document for your baby, as every newborn must be registered at the Local Civil Registry. Whether childbirth is at home, in a clinic, or in a hospital, someone needs to make sure the forms are submitted. If you give birth in a hospital or clinic, the medical personnel are responsible for forwarding the filled-up form to the Office of the Civil Registrar of the municipality where the birth occurred. If you give birth at home, the doctor, nurse, midwife, your partner, or anybody who attended to the delivery of the child shall be responsible both in certifying the facts of birth and the registration, which should be done within 30 days after you give birth. 

ADVERTISEMENT - CONTINUE READING BELOW

You may secure a copy of the birth certificate from the local government office and have it certified by the National Statistics Office (NSO). After 30 days, you may also request for a copy delivered to you via the NSO online service. 

Baby book
A baby book helps you keep track of the child's growth (weight, height), health (hospitalization, allergies, and medicines and vitamins prescribed by the doctor) and also serves as his immunization record. Be sure to bring it with you everytime your child sees his doctor.  

Trending in Summit Network