What You Need to Know About Home Births and Why Doctors Advise Against It

Practice your right to make a medically informed decision about your childbirth.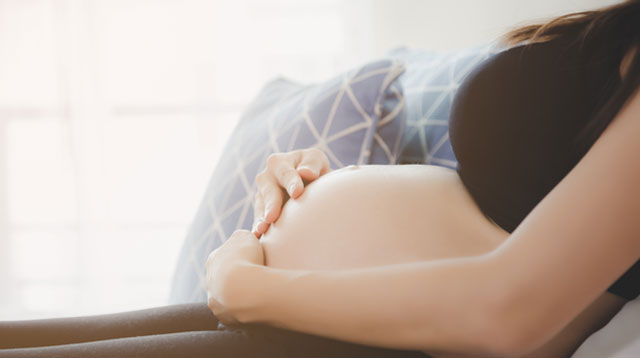 Pregnant women today want to have a say in how they deliver their baby, and many want to know about unmedicated options (such as not having an epidural) and what these entail. One can have non-medicated childbirth in a hospital, but it has come to be associated with birthing facilities, which are equipped to handle uncomplicated labor and deliveries, and home births (i.e., where you reside).

Rica Peralejo-Bonifacio's announcement that not only did she have a home birth, but it was a VBAC delivery (vaginal birth after cesarean) had many people, especially the medical communit,  question the wisdom of her decision. What were the concerns?

Are home births prohibited in the Philippines? 

In 2008, the Department of Health (DOH) released Administrative Order (AO) 2008-0029 entitled "Implementing Health Reforms for the Rapid Reduction of Maternal and Neonatal Mortality." It was drawn up to curb the rising maternal and neonatal deaths due to "home births unsupervised by skilled health professionals."

The order was unofficially dubbed as the "no home birthing policy" because the administrative order and its manual of operations state that all pregnant women should give birth only in "facility-based centers." These are defined as hospitals, lying in centers, and birthing facilities. They should also be attended by "skilled health personnel" identified as a "doctor, nurse, or midwife with proficiency in managing pregnancy and childbirth, including the appropriate management of complications that might occur."

The order also defined the capacities required of facility-based centers: it should be able to perform six specific medical procedures to ensure the health and safety of a birthing mother and her newborn.

ADVERTISEMENT - CONTINUE READING BELOW

The DOH, however, denied banning home births. In 2011, the Maternal, Newborn, Child Health and Nutrition (MNCHN) Strategy provided guidelines on how the AO 2008-0029 can be implemented better. It recognized the "differences in local conditions and constraints" of local government units, and it should "design the implementation of the MNCHN strategy based on their local context."

In short, the local government units were given the freedom to write ordinances or city laws to ensure that the policy is implemented in the best way suited to their constituents.

Based on the DOH's administrative order, manual of operations, and updated guidelines, some local government units did enact ordinances. In 2012, Quezon City passed a city ordinance that "prohibits home births" and "traditional birth attendants (TBA) to deliver babies and requires all professional health practitioners to deliver babies only in health facilities." The violation carried a Php5,000 fine.

Similar ordinances were implemented in Cagayan De Oro, Talisay City in Cebu, Danao in Bohol, Minalin in Pampanga, and Dingle and Estancia in Iloilo.

These municipalities were mentioned in House Resolution No. 1531, submitted to the House of Representatives in 2014 by the Gabriela Women's Party List. The resolution wanted to revisit the "no home birthing policy" and the said city ordinances and to "recommend measures that would truly address the high maternal and infant mortality rates in the country without violating the rights of mothers."

Grace Cuasay, a registered midwife and director of Health, Education, Training, and Services department of the Council for Health Development, opposed the "no home birth policy" in 2013. "This policy is not a solution, and on the contrary endangers the lives of women and their babies," citing women do not have money to pay facility-based centers or live too far from one.

ADVERTISEMENT - CONTINUE READING BELOW

Recommended Videos

Why do doctors discourage home birth?

Childbirth always carries risks whether it happens in a hospital or not, and that is why many doctors are against home births. To mitigate these risks, a hospital is the safest place. During a home birth, when a life-threatening complication develops, which can happen without warning, delayed medical attention (such as the time it will take to transfer the mom from her home to a hospital) puts the lives of the mother and the baby at high risk.

Research based on data from other countries suggests that planned home births are associated with a higher risk of infant death and seizures, albeit rare, compared to deliveries done in hospital settings. Possible birth complications include rupture of the uterus and postpartum hemorrhage, which can also lead to maternal death.

Many doctors also consider vaginal birth after C-section (VBAC ) even in a hospital extremely risky, and not a lot of doctors are willing to perform it. 

The dangers of home birth were mentioned in the comments section in response to Rica's Instagram post (presumably made by medical professionals based on their Instagram profiles.)

"You never know when there will be a rupture of the uterus or other complications. You should know first the indication of the CS."

"Delivering at home is already risky, doing a VBAC at home even with a so-called birth team is definitely a no-no. When not properly attended by a well-trained doctor in a proper birthing facility, [it] may lead to uterine rupture, postpartum hemorrhage, and even maternal or fetal death. The threat is real."

"She labored for 25 hours, placing the baby at risk for complications such as sepsis and birth asphyxiation."

ADVERTISEMENT - CONTINUE READING BELOW

The American College of Obstetrics and Gynecology (ACOG), which firmly states that women who plan to have a home birth should be fully informed of its risks and benefits, strongly recommends against a home birth:

if one is carrying multiples
if the baby in the womb is not in a position for a head-first delivery
if you had a C-section

The American Pregnancy Association does not also recommend home births if you have pregnancy complications like diabetes, high blood pressure, and pre-term labor.

Why do some women want to have a home birth?

For many women in rural areas, home birth is their only choice because they live too far from a facility-based center (there is a lack of transportation) or have no means to pay to give birth in one. Those who choose it want to welcome their baby without medical interventions, such as pain medication and even fetal monitoring. Other women deliver in-home birthing facilities due to religious and cultural concerns and the lower cost.

Hospitals, on the other hand, have rules whether the birthing mother's partner can be allowed inside the delivery or operating room in case of a C-section. Each hospital also has its standard operating procedures for labor and childbirth, which may include medical interventions.

Exercising a woman's right to choose a home birth

ADVERTISEMENT - CONTINUE READING BELOW

When she explained her decision to have a home birth (her CS was five years ago, and she wanted to do the labor at home), Rica mentioned, "Hindi ko kaya ang feeling sa ospital. When I last labored there, nailang ako and nahirapan pakinggan ang aking katawan."

Rica, however, stressed she could not have done it without the proper help. She wrote, "If you plan to do VBAC, or home birth, or hospital birth, never go into it without being informed of all the risks and your choices. Also, do not go without getting the best healthcare providers.

"Hindi pwedeng magisa lang gawin ang ganitong mga bagay, lalo na sa dami ng information out there. Make sure someone guides you through it all and for me, that was my ob-gyn, doula, and midwife. All reputable and can be trusted. I listened to all of what they have to say and made my own mind about the matter. It wasn't done in haste and ignorance."

ACOG and the Academy of Pediatrics (AAP) state that while hospitals and accredited birth centers are "the safest settings for birth," both organizations recognize that "each woman has the right to make a medically informed decision about delivery."

A pregnant woman who wants to exercise her right to choose how she gives birth should work closely with a carefully selected birth team and discuss a birth plan, taking into consideration the specifics of the woman's pregnancy and health. ACOG also suggests that the following precautions are in place when doing a home birth: 

ADVERTISEMENT - CONTINUE READING BELOW

She should not be alone but assisted or attended to by a certified nurse-midwife or certified midwife.
She should have ready access to a "physician practicing obstetrics within an integrated and regulated health system."
She should have "ready access to safe and timely transport to nearby hospitals.

The AAP, in its policy statement, also recommends having at least one trained health professional should be present to focus solely on attending and caring for the newborn baby. Hiring a doula to provide emotional and mental support to the birthing mother throughout the process is also recommended. 

Unlike the traditional hilot, certified midwives are qualified to administer standard of care for obstetric emergencies, which includes synthetic oxytocin for use in case of bleeding, oxygen, IVs, equipment necessary to monitor and record vitals on both mother and baby, and other first-aid type equipment. They also have instruments and the ability and training to use them to suture and administer medications to the newborn, such as eye ointment and vitamin K.

Discuss with your birth team the signs and symptoms that would require you to be transferred to the hospital. The Mayo Clinic suggests that a pregnant woman attempting a home birth should be transported to a hospital if the following happens: 

When labor isn't progressing
When the baby shows signs of distress
When the baby presents in a position other than head first
When the pregnant woman needs pain relief
When the pregnant woman has high blood pressure
When the pregnant woman experiences bleeding

ADVERTISEMENT - CONTINUE READING BELOW

The nearest hospital should be only 15 minutes away from where you want to do your home birth. Ask your health professional to make arrangements beforehand, in necessary.

What other parents are reading

Celebrate your pregnancy milestones!


Enter your details below and receive weekly email guides on your baby's weight and height in cute illustration of Filipino fruits. PLUS get helpful tips from experts, freebies and more!

You're almost there! Check your inbox.


We sent a verification email. Can't find it? Check your spam, junk, and promotions folder.

Trending in Summit Network