Mom-to-Be Anxiety: Relax, It's Normal to Worry About These 5 Things

It's normal to have worries, both big and small, about having a baby.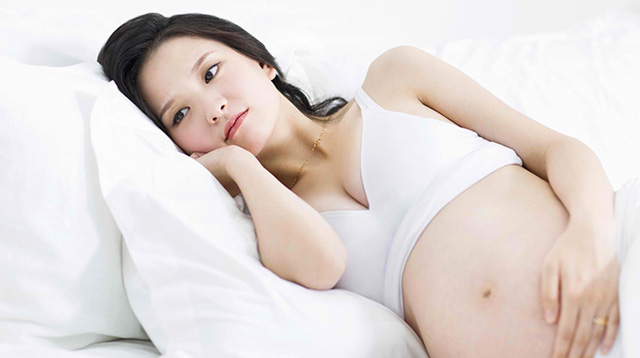 Some days it can feel like stress and pregnancy go hand in hand. Along with the large concerns -- labor, giving birth, caring for a newborn -- smaller stressors tend to pop up too. "How do I find the right pediatrician?" "Will my partner share the duties of child care?" The good news: Just a little advance work can help you feel better prepared -- and way less anxious. "The more you plan now, the less stress you'll have when your baby arrives," notes Dina Kulik, M.D., a pediatric emergency physician at Toronto's Hospital for Sick Children. Check out these typical worries of soon-to-be moms, and how you can prepare for them.

1. Bringing your baby home
Thinking about life alone with a newborn can be overwhelming. Even veteran moms may shudder at the idea of juggling a baby and a big sib, says Aliza Bancoff, founder of Main Line Doulas, in Philadelphia.

Feel-better fix: Create a concrete plan that outlines ways to make  the newborn phase easier. Include  the names and phone numbers of lactation consultants, possible babysitters, people who can make  and freeze meals for you, grocery stores and restaurants that deliver; and tasks that can be assigned to willing family members and friends (like cleaning the house, doing the laundry, and running errands). This will help you feel more in control, and it can be something helpful for you to fall back on when you're completely exhausted, says Bancoff.


2. Picking a pediatrician
Of course you want a doctor who's knowledgeable and trustworthy. You also need someone you'll feel comfortable asking lots of questions and calling at any hour.

Feel-better fix: Make a checklist. Start with the criteria that  are important to you—for example, an office that's close to your home or a practice with multiple pediatricians in case yours is away. Then get recommendations from friends, family, and your ob-gyn. Schedule consultations with two or three pediatricians, and inquire about office hours, including evening and weekend hours, hospital affiliations, availability for sick visits, and how long they will spend with you during a typical visit. Then ask questions based on your interests and needs. "If you feel strongly about breastfeeding, ask if the office offers support to nursing moms, such as by having lactation specialists  on staff," says Rebecca  Isbell, M.D.,  a pediatrician at the University  of Virginia, in Charlottesville. Also, gauge whether the pediatrician's temperament is in sync with yours -- and trust your gut. A doctor may have great credentials but not be the right fit for you.

ADVERTISEMENT - CONTINUE READING BELOW

What other parents are reading

3. Coordinating care with your partner
Sure, you're a great couple, but  it's fair to wonder whether you'll still feel the love when both of you are sleep-deprived and cranky. You also need to make sure you agree on how to split up baby responsibilities.

Feel-better fix: Chances are, your partner shares many of the same concerns as you. Discussing them in advance will serve you both  well down the road. Brainstorm how you might share duties after the baby arrives, from feeding to diaper changes: "If you're breastfeeding, do you want Dad to bring the baby to you to nurse at night? Or are you comfortable letting him sleep, with the understanding that he'll help  out more during the day if he's  well rested?" says Dr. Isbell. "And if you're bottle-feeding, will you alternate feedings or switch off nights?" You won't be able to nail down everything before your baby gets here, but having a chat can  help ease your anxiety.


4. Keeping your baby safe
You've signed up for a childbirth class, but what about infant CPR? And how do you know if a crib  meets government safety standards? No wonder you're anxious.

Feel-better fix: Many hospitals and community centers offer infant first aid and CPR classes. Taking one now can help alleviate your fears once your newborn is home. "If  you know how to help your baby,  you'll feel empowered and safe as a new mom," says Dr. Kulik. In terms of infant products, do  your research. Stick with wellknown and trusted sources like the U.S. Consumer Product Safety Commission, which offers information on recalls and product regulations at cpsc.gov. If you're worried about phthalates and other potentially toxic chemicals, check out the Environmental Working Group at ewg.org; its  Skin Deep Cosmetics Database rates products such as baby lotions, shampoos, and personal and cleaning products on a hazard scale.


5. Preparing your room for the baby.
Putting together baby furniture and decorating is fun, but it can also feel overwhelming.

Feel-better fix: Delegate, delegate, delegate! "Don't try to do it  all yourself," says Carrie Krawiec, executive director of the Michigan Association for  Marriage and Family Therapy, in Farmington. Instead, enlist the help of friends and family: Have your partner paint, ask a  sibling to organize the closet, and consider splurging to have the crib assembled by someone from  the store. It can be tough to give up control, but it will let you relax  (a little) before your baby arrives.

Trending in Summit Network