Vaginal Birth After C-Section: Are You A Candidate?

If you wish to have a normal delivery after you've given birth via C-section, you should fulfill these requirements.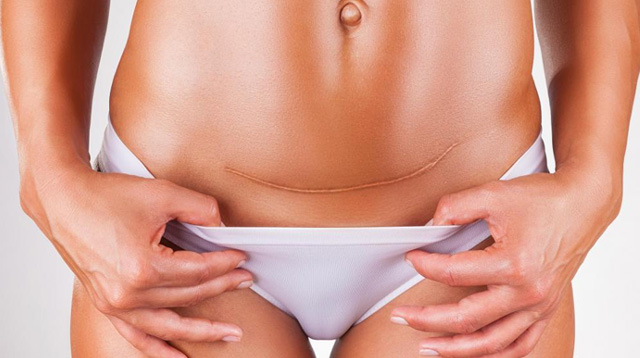 Most first-time mothers go through their pregnancies with high hopes for vaginal deliveries. Because of the higher costs of cesarean deliveries, higher health risks for both the mommy and baby, and the dreaded C-section scar, most pregnant women prefer to avoid a cesarean delivery as much as possible.

According to the 2010 health statistics from the Department of Health, around 9.5 percent end up delivering their babies through cesarean section for one reason or another. But the saying "Once a cesarean, always a cesarean" does not follow anymore. A vaginal delivery IS possible after a cesarean delivery, and it is called a Vaginal Birth After Cesarean or VBAC.

What other parents are reading


Are you a VBAC candidate?
There are certain conditions for a mother who has had a previous c-section delivery to be an excellent candidate for a VBAC. Although the factors listed below will give you a good chance for a successful VBAC, there are mothers who did not fulfill one or more of the conditions below but went on to have a successful VBAC anyway. It is always best to talk to your doctor about your options. 

1 Your previous CS had a low transverse uterine incision
Most doctors will require that your uterine incision from your previous CS delivery is low transverse (popularly known as the "bikini cut") and not the classical incision, which is vertical and on a higher part of the uterus. This is because the risk of uterine rupture is higher for those with a vertical uterine incision. However, don't rely on the CS scar on your abdomen to determine this. It is possible that your OB used different incisions on the skin and on the uterus itself. The best way to find out is to ask the doctor who performed your C-section delivery, or to have a look at your hospital records. If you are pregnant and preparing for a cesarian delivery, you may want to discuss this with your doctor.  

2 The reason for the previous CS delivery is not present
You won't be eligible for VBAC if you have complications, like the baby is in breech position or you are suffering from placenta previa or pre-eclampsia. 

3 You have had enough time to heal since the last pregnancy
To further lower the risk of uterine rupture, it is recommended that at least 18 months have passed since the previous CS delivery. Although there have been successful VBAC cases with less than an 18-month gap, the risks of uterine rupture and other complications increases with shorter gaps.
What other parents are reading


4 You've only gone through one CS delivery
There have been few instances when a mother successfully had a VBA3C or a Vaginal Birth After Three Cesarean deliveries, but the more incisions you've had on your uterus, the higher the risk of uterine rupture. Here in the Philippines, it is quite difficult to find an obstetrician who will fully support a VBAC, much less a VBA2C or VBA3C.

5. You have no pre-existing medical condition such as heart disease, diabetes, or hypertension.
Again, this is to lower the risk of any complications.

If you meet the conditions above, take note that before a VBAC is considered, a doctor still has to rely on other factors such as how labor progresses and other circumstances involved in your labor. The rate of VBAC is still relatively low here in the Philippines, and a lot of people are not even aware that it is an option for those who've had a C-section.

ADVERTISEMENT - CONTINUE READING BELOW
What other parents are reading


Can a successful VBAC really be done?
We found a few mothers who successfully had VBAC deliveries and asked them to share some tips for mommies who are planning to have one, too.

Jenny, 37 years old, 3 kids
Jenny delivered via cesarean section with her first pregnancy. After 18 months, she was able to have a successful VBAC at the Makati Medical Center. For her VBAC, she chose to labor in the comforts of her home for 24 hours before going to the hospital where she labored for three more hours. She specifically chose not to be given medication to increase her chances of success.

Jenny thinks that her choice to delay going to the hospital contributed a lot to her VBAC success. She also actively helped the progress of her labor by getting on her knees the whole time instead of lying down on her back. (These may have worked for Jenny, but it may not be the case for you.)

One of Jenny's biggest tips for a successful VBAC is prayers. "There was a point when I was so absorbed and stubborn to have a VBAC homebirth no matter what, but I knew there is always a possibility of not getting what you want. So I surrendered my heart's desire to God who knows what's best and who will fill the desires of my heart."
What other parents are reading


Amy Black, 2 kids
Amy had a traumatic pregnancy and birth with her first child Judah which ended with a cesarean delivery at 45 weeks. She became pregnant with her second child when Judah was only 6 months old, putting the gap between her CS and VBAC deliveries at only 15 months! She wanted to try again for a natural home birth and it meant a struggle to find a midwife and a doctor who would be supportive of her birth plans.

To prepare for her VBAC, Amy learned Hypnobabies, exercised, and saw a chiropractor and a myofascial release therapist (focuses on releasing muscular shortness and tightness). Like Jenny, she also prayed a lot.

When Amy went past her due date and reached her 41st week mark, she was scheduled for an induction. Before that day even came, she tried various natural ways to induce labor--having acupressure, drinking raspberry leaf tea, using evening primrose oil, having sex, eating a pineapple, going to her chiropractor, getting a massage, and asking a friend to pray over her. Before she reached her 42nd week, Amy's water bag ruptured. She labored for 12 hours at home and proceeded to have the natural home water birth that she wanted.

ADVERTISEMENT - CONTINUE READING BELOW
What other parents are reading


Apple Yagaya-Obice, 27 years old, 2 kids
When Apple gave birth to her first child, she went to the hospital after her water bag had already ruptured. In the hospital, she was put on bed rest, induced, and given pain medication. Her labor did not progress, and she ended up having a cesarean section delivery.

Two years after giving birth to her first child, Apple became pregnant with her second baby and her ob-gyn explored the idea of a VBAC with her. Coincidentally, she was able to watch the documentary The Business of Being Born, which gave her the resolve and determination to pursue a VBAC delivery. (Apple believed that the procedures done to her while she was in labor with her first child hampered her efforts for a normal delivery.) She joined the Facebook group, Gentle Birth in the Philippines, and tried to learn as much as she can, particularly about VBAC delivery. On her 38th week, she also joined the Conscious Birth Retreat given by Irina Otmakhova, founder of Conscious Birth Manila and a certified childbirth doula and hypno-doula.

Because of her previous experience, her concern for her next baby, and her determination to have a respectful and gentle birth, Apple chose to deliver in her midwife's clinic where she labored for around 18 hours. She credits her successful VBAC to her determination, her confidence in her decision, her trust in her body, and how safe and secure she felt in the birth environment she chose. According to her, the presence of an experienced midwife, her husband, and a few friends, as well as the support of the Gentle Birth in the Philippines community, helped immensely.  

ADVERTISEMENT - CONTINUE READING BELOW



How can you prepare for a VBAC?
These three women and others who have had successful VBAC deliveries prepared themselves well for the kind of delivery that they want. Their stories and preparations have these in common:

1. They empowered themselves with knowledge.
Most mothers who are seriously trying for a VBAC really took the time and effort to learn as much as they can about it. They read various books, websites, and studies. They sought guidance and insights from other mothers who have had the same experience and from experts such as obstetricians, midwives, and doulas.

2. They have a supportive team they trust.
Whether they chose to stay with the same obstetrician, to look for another one, or to get a midwife and a doula, having a team that supports their decision to have a VBAC is the only way to go. This team helps in making sure that the mother is ready and prepared for the delivery of her baby. Having a supportive team also means having the right environment that will give you the best chances of success. While some choose to have their VBAC delivery in a hospital, a few decide to do it differently by having it in a midwife's clinic or even in the comforts of their home with their supportive birth team.

3. They prepare themselves – physically, mentally, spiritually, and emotionally.
The process of birth takes a lot from a mother--physically, mentally, spiritually, and emotionally--and a mother has to make sure she is ready on all aspects.

Physical preparations involve keeping healthy and fit; your body must be able to handle the physical challenges of childbirth. You also need to make sure that the baby does not grow too big to make labor and delivery difficult. Mental preparations can be done by setting your mind for the kind of birth that you want for your baby. You need to believe and trust in what your body can do, and visualize a successful VBAC.


Sources: Department of Health, UNICEF, Mayo Clinic, Childbirth Connection, VBAC Facts.
 

ADVERTISEMENT - CONTINUE READING BELOW




Trending in Summit Network