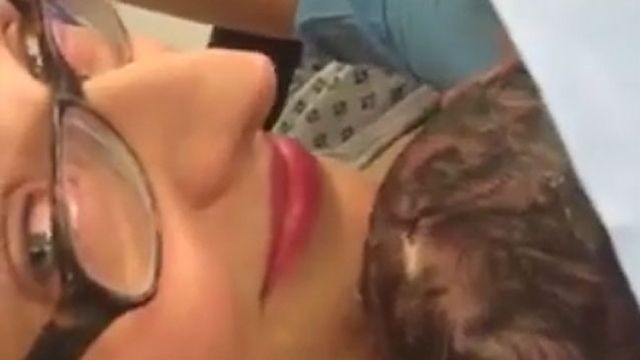 You've heard us talk about gentle birth, a safe, positive, and empowering process where the wishes of the mother are respected, and her birth preferences are met by her birth team. Gentle births are not only for normal vaginal deliveries; even women who give birth via C-section can have a gentle birth. An example is radio DJ and host Delamar Arias who shared her gentle birth story with SmartParenting.com.ph. Now thanks to social media, you now have an opportunity to see a gentle birth via C-section. 

Sophie Messager posted the amazing video on her Facebook that showed Jody Deacon-Viney's gentle C-section birth, calling it the "most gorgeous gentle cesarean." 
"I especially loved watching the baby walking himself out of the womb... They also waited until the cord had finished pulsating before clamping it," she wrote in her Facebook post. (Watch the video she posted here.)
Jody, who is from Coventry, England, was determined to have a gentle C-section birth for her third child. According to the Nottingham Post, she had complications with her two previous C-section deliveries and wanted to "take charge" of her third child's delivery. To make it happen, she had to switch hospitals because the first one where she didn't want to entertain her wishes for a gentle C-section delivery. So she and her husband Mark even traveled about 80 kilometers to Nottingham University Hospital (NUH) where her birth plan wishes could be respected.

These wishes include: (1) no drapes that block her view of the birth, (2) to let the baby crawl out of her womb on its own to help clear his lungs, (3) to place the baby on her chest immediately after birth if the length of the umbilical cord allows it, (4) to delay cord clamping until it stops pulsating, and (5) to let the baby stay with her until she was ready to part with her for weighing and measuring.

Jody's detailed birth plan also included a request for her to be able to play her own music and to have dimmed lights in the operating room. She also wanted mirror so she could witness the birth of her son better.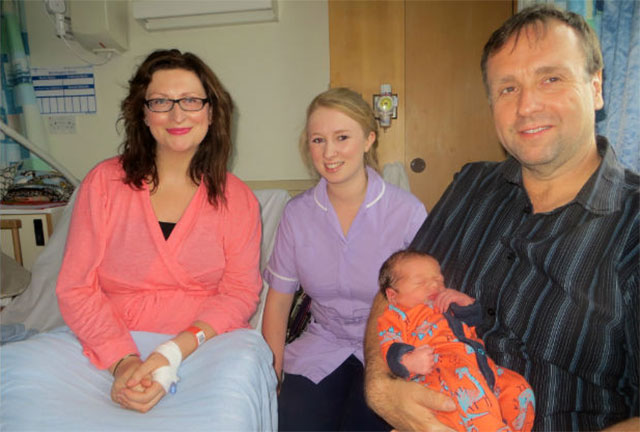 "The gentle caesarean took about 40 minutes. Instead of making the incision and pulling the baby out, the obstetrician delivered Jack's head, and then at that point they lowered the drapes, positioned a mirror and lifted my shoulders, to enable me to watch the rest of the birth," Jody said.

Baby Jack weighed seven pounds two ounces at birth. In a NUH press release, Jody said, "It was a wonderful experience, and I'm keen to share our story with as many people as possible. I don't think enough emphasis is placed on how important it is to have a positive birth experience, and a lot of women aren't aware that you have the freedom to choose which hospital you go to and find a consultant who will listen to your birth choices--even if it means going to a different part of the country."

Andy Smith of the NUH added in a press release that the idea of having gentle cesarean is "about creating a soft environment, and making the birth less clinical" even if it adds a bit more time for the procedure.

Sophia's post has been viewed more than 7.7 million times, and according to her, an official birthing film will be released by the hospital soon. "For me, this really shows how it isn't how the baby is born but how the people present respect wishes and demonstrate support and kindness that makes a beautiful birth," she said. 

What is your ideal birth plan? Let us know in the comments below.