12 Best Buys for Ageless Beauty in Your 20s, 30s, and 40s

We need an arsenal of the right products at just the right stage in our life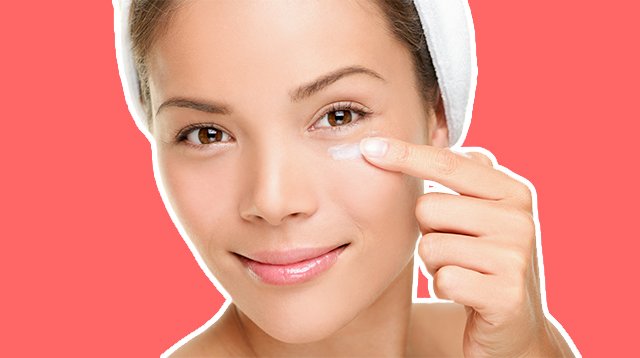 As you celebrate another birthday, you may have to change or add products as your skin matures to achieve ageless, beautiful skin. We've gathered a few beauty and skin care products that are simple, effective, and vital for you to achieve your best look ever no matter your age.

In your 20s
What you decide to use (or not use) now will significantly impact your skin in the future. Most Filipinas seem to prefer the "powder and kilay" look for every day at this stage, but you should also consider these options.

What other parents are reading

ADVERTISEMENT - CONTINUE READING BELOW

TONER/MOISTURIZER
MAC Lightful C Softening Lotion
Php2,250
Go for this double-duty product that minimizes UV-induced dark spots over time. Your foundation will glide on better after a well-prepped base even when you have problematic skin, i.e., acne or dry patches. This step is crucial to look fresher especially if you intend to go makeup-free. 

Available at Lazada

CUSHION COMPACT
Bobbi Brown Skin Foundation Compact with SPF50
Price available upon request
A go-to for a dewy, filtered finish, cushion compacts are now made to give a matte look as well. Pick this formula, which has a serum-like texture. It is lightweight but provides buildable coverage. Just make quick pat-pat-pat motions (don't swipe, like you would a powder foundation) to push the product into the skin for that coveted no-makeup look.


Available at Rustan's

What other parents are reading ADVERTISEMENT - CONTINUE READING BELOW
EYEBROW PENCIL OR CRAYON
Revlon ColorStay Crayon
Php375
Kilay is life! Beautiful brows can frame your face to make it look slim. A pencil is good for drawing in thin hairs into sparse brows, while a crayon can add color and richness to medium brows. Use two shades to give your brow some dimension. Draw little strands using the lighter pencil on the inner part closer to the brow and do darker strokes towards the tip.
Available at Robinsons Department Store's Beauty Section ADVERTISEMENT - CONTINUE READING BELOW
ACNE SPOT TREATMENT
Mario Badescu Drying Lotion
Php1,200
This is a fast-acting spot treatment helps dry up surface blemishes overnight, which is great for sudden breakouts
Available at Rustan's
What other parents are reading
In your 30s
By now, you know what your skin needs. You also need something potent to delay the effects of aging, and your daily battle with pollutants Commit to a nighttime ritual to0. ADVERTISEMENT - CONTINUE READING BELOW
SERUM
The Body Shop Roots of Strength Firming Shaping Serum
Php2,195 (30mL)
A serum is potent because it delivers a high concentration of active ingredients to the skin. This one is infused with ginger, ginseng and ruscus roots, and from your jawline to every contour, the skin feels moisturized, smoother, and firmer with continued use.
Available at Lazada ADVERTISEMENT - CONTINUE READING BELOW
EXFOLIATOR
St. Ives Apricot Scrub (10 oz)
Php267
Exfoliate twice a week to slough out dead skin cells, unclog pores, and improve blood circulation in the face to reveal healthier smoother skin. This cult fave contains 100% walnut shell and apricot extracts, two natural ingredients that help bring out skin's inner glow.
Available at Lazada
What other parents are reading ADVERTISEMENT - CONTINUE READING BELOW
EYE CREAM
Skin Doctor Instant Eyelift
Php1,999
A sure indicator of age is under eye lines and bags. But beauty savants know that a great eye cream will help slow down the clock to aging and stimulate collagen production to counteract any further damage to the sensitive skin around the eyes.
Available at Watsons ADVERTISEMENT - CONTINUE READING BELOW
LIPSTICK
Burt's Bees Lipstick
Php795
Yes, you probably have a hundred in your kit, drawer, or dresser. But we're talking about that signature lip, that shade that people associate with you, that hue that makes you feel like a superwoman. This one has 18 shades to choose from and the natural ingredients (formulated with moringa and raspberry seed oils) work to keep your lips feeling moist and hydrated through the day. 
Available at Burt's Bees Flagship Store (Estancia Mall, Capitol Commons)
What other parents are reading
In your 40s
Don't be afraid to splurge on the expensive stuff, but do your research or go to a boutique for a sample if you want some hands-on experience. Make it your mission to own a symphony of holy grail products that are permanent mainstays in your beauty kit. ADVERTISEMENT - CONTINUE READING BELOW
PRIMER
Benefit The Porefessional Face Primer (22mL)
Php1,900
Smoothen lines and fill out pores with this cult favorite, so your makeup can look its best and stay put longer. It has a light, silky, and translucent formula to minimize the appearance of pores and fine lines.
Available at Zalora RETINOL
Estee Lauder Advanced Night Repair
Price available upon request
Retinol is a staple in anti-aging creams as it optimizes collagen production to reduce fine lines and speeds up cell turnover rate to lighten hyperpigmentations or discolorations.
ADVERTISEMENT - CONTINUE READING BELOW
Available at Rustan's
What other parents are reading MASCARA
Bell HYPOAllergenic Thickening Mascara
Php649
As we age, the skin around the eyes tends to wrinkle, sag, and become hollow as the bones surrounding it begins to diminish. An instant pick-me-up is a good eyelash curler and mascara.
Available at Watsons ADVERTISEMENT - CONTINUE READING BELOW
NECK CREAM
Target Pro by Watsons Neck Cream
Php1,299
Another hot spot to address as we age is our necks. Years tend to show in this particular area from dryness due to years of neglect or, quite simply, genetics.
Available at Watsons 
Karla Magno Suguitan, who used to manage various brands from a Spanish high street fashion house to an American cosmetics line, is now a stay-at-home mom to Sophie Ella and wifezilla to John. In her free time, she enjoys watching vlogs, reading books, making grocery lists, and consulting Dr. Google for all things baby. She blogs at thebunnybunchblog.wordpress.com.
What other parents are reading

Trending in Summit Network