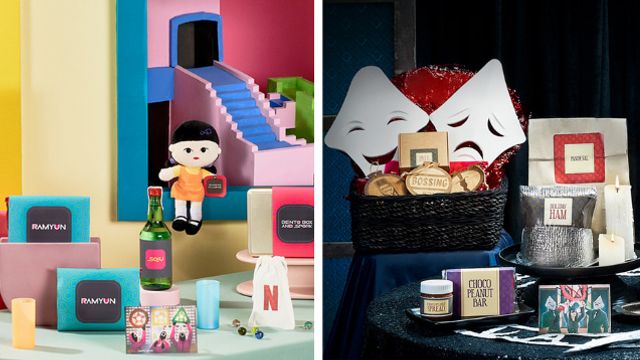 Christmas came early for Netflix fans!
The subscription streaming service decided to dress up as Santa this year to give fans free (yes, FREE!) Christmas baskets. And in true Netflix fashion, each basket is inspired by some of its popular shows and films, including the hit Korean series, Squid Game.
Netflix Christmas Baskets
If your family has been binging Netflix shows for bonding nights, you'll definitely approve of these Christmas baskets, which takes reference from these six shows and films:
1. Squid Game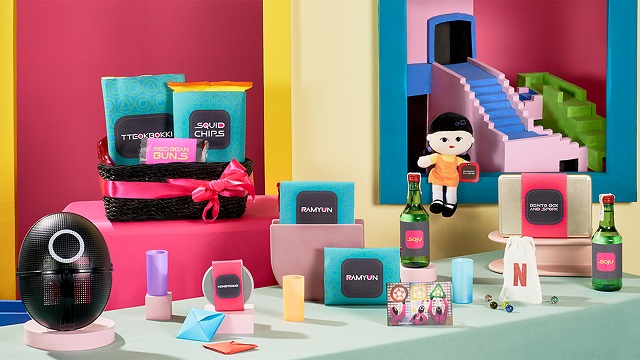 Enjoy Korean goodies from The Gganbu Basket. It also includes items from the popular series like the honeycomb, marbles, and a mini version of the red light, green light doll.
2. Emily In Paris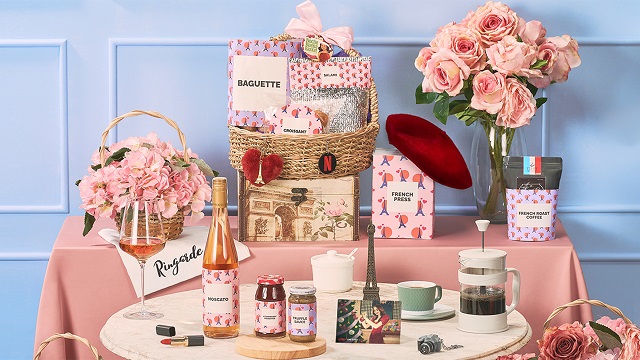 Make your Parisian dreams come true with The I Louvre Basket. Play dress up with your kids and pretend to spend a lovely afternoon in a cafe in Paris where you can enjoy some strawberry preserves, baguette, or sugar cookies.
3. Trese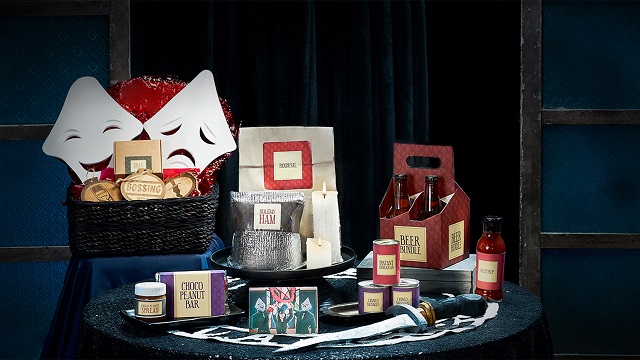 If you're more of a #lovelocal person, The Bentesingko Basket is for you. It includes Choco-peanut bar, instant Diniguan, and a pack of pandesal! Another exciting inclusion in this Trese-inspired basket are the "Kambal Masks."
4. My Amanda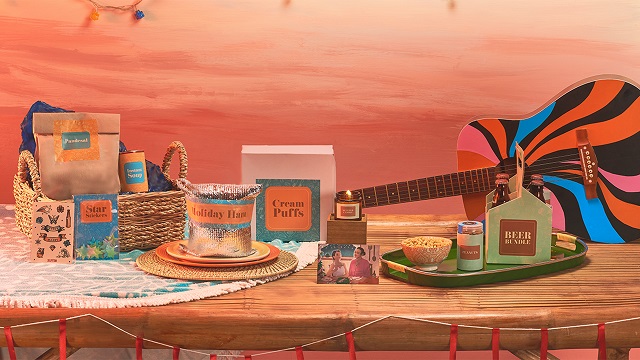 Here's another basket inspired by a Pinoy film. The Merry Christmas (as a Friend) Basket also includes a pack of pandesal, instant soup, and a scented candle all perfect for a cozy movie night!
5. Money Heist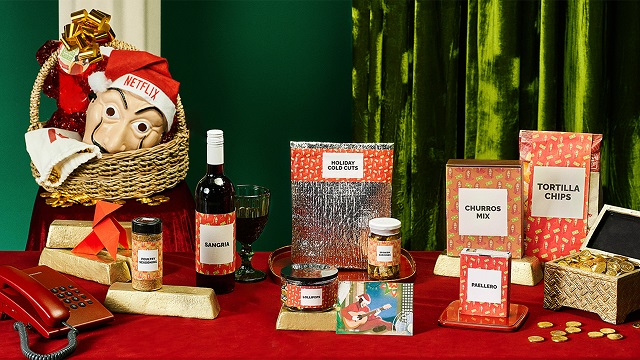 Aside from the Dali mask, the Bili Ciao basket includes all things Spanish, like Spanish sardines, churros mix, and tortilla chips.
6. Red Notice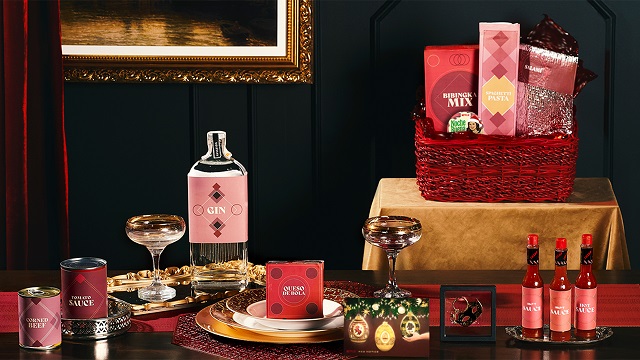 Queso de bola, salami, and Bibingka mix are just some of the items included in the Most Wanted basket. What a steal!
The limited-edition baskets are up for grabs from November 25, 2021, until December 6, 2021. Only 150 orders of baskets each day are available. Fans can place their order and view other mechanics on the Netflix Noche Buena website.
Looking for the next show to binge-watch? Click here for a list of K-Drama recommendations.