Join the next Smart Parenting Giveaway and get a chance to win exciting prizes!
Join Now
How You Can Help Prevent the Zika Virus From Spreading in PH

Crowded urban areas like Manila makes it easy for people to get infected. Here's what you can do to keep your family--and pregnant women--safe.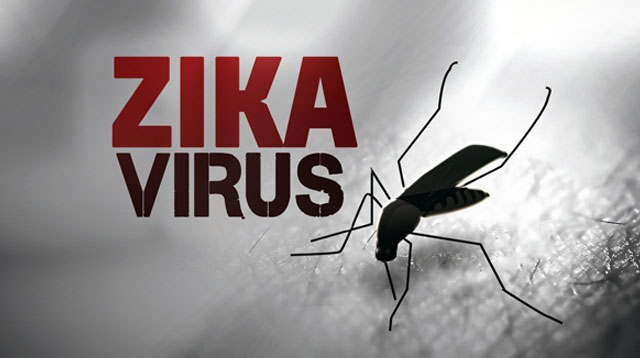 Just a few months after the approval of the dengue vaccine was announced to the world, there's another rising threat slowly and silently making its ways across the globe.

Earlier this year, the Zika virus was declared by the World Health Organization as a global health emergency after an outbreak in Brazil late last year and the sharp rise of microcephaly in newborns. For the most part, it was only a major concern for residents and travelers in Latin America and the Caribbean. However, last week, two of the hottest travel destinations in Asia--both favorite Filipino family vacation destinations--recently disclosed Zika infections almost simultaneously. 

As of the end of August, Hong Kong reported one confirmed Zika case, and Singapore has now reported 82 locally transmitted confirmed Zika cases, prompting the U.S. and several of the Lion City's neighboring countries to issue travel warnings to its citizens--the Philippines included. According to Rappler, the Philippine's Department of Health advised Filipinos, especially pregnant women, to avoid traveling to countries where the Zika virus is active. If travel cannot be avoided, they should take extra precautions to avoid mosquito bites.

ADVERTISEMENT - CONTINUE READING BELOW

DOH Secretary Paulyn Jean Ubial said, via a text message to The Philippine Star, the government is now monitoring the country's ports of entry to make sure that the virus will not get onto our shores. "Now, Singapore flights will be among those to be closely monitored for Zika symptomatics. The symptomatics are sent to Research Institute for Tropical Medicine (RITM) for isolation and testing. For non-symptomatics, there's no need for isolation, but they're told to contact DOH if symptoms appear in two weeks' time," she said.

More from Smart Parenting

The Philippines, like Singapore, is a country where dengue is endemic, which is one of the crucial factors behind the increasing number of infections from the Lion City. "Zika is very closely related to dengue. It has all the genetic traits that would allow it to spread where dengue thrives--the virus can infect and spread through the same Aedes aegypti mosquitoes that spread dengue virus," Ooi Eng Eong, deputy director of the Emerging Infectious Disease program at Duke-NUS Medical School in Singapore, told CNN Philippines.

ADVERTISEMENT - CONTINUE READING BELOW

Ooi also explained that densely-populated areas, such as Manila and Singapore's Aljunied Crescent neighborhood where its first locally transmitted Zika case was reported, also present a big challenge for the government to contain the spread of the virus. Crowded urban areas makes it "easy for high numbers of people to get infected even if there are only a few mosquitoes flying around," according to Ooi. 

"Signs and symptoms of Zika usually begin three-seven days after being bitten by an infected mosquito. Common symptoms include fever, skin rash, joint pains, and conjunctivitis. The illness is usually mild with symptoms lasting two to seven days," Ubial said. Not all infected persons will show symptoms, so it's important to avoid mosquito bites. Early detection and confirmation is also key to containing the spread of the virus.

While the virus is largely spread via mosquitos, the DOH is urging pregnant women, their partners, and others who are planning to get pregnant to observe safe sex by using condoms to avoid infection. The Zika virus is known to cause microcephaly, a serious neurological defect in newborn babies. Since the illness attacks the brain development of babies while in an infected mother's womb, it's also being linked to hearing loss, vision problems, joint deformities, and several other developmental delays. 

ADVERTISEMENT - CONTINUE READING BELOW

More from Smart Parenting

The Zika virus has no known cure right now and possible vaccines are currently undergoing human clinical trials to test its effectiveness. The DOH reminds everyone to do the "4s" to eradicate mosquito breeding grounds in the home and in the community:

Search and destroy mosquito breeding places. Clear standing water. Cover water storage containers with tight-fitting lids. 
Use self-protection measures. Wear long-sleeved clothes and long pants and apply mosquito repellant on the skin.
Seek early consultation with a health professional for fever lasting more than two days. 
Say no to indiscriminate fogging.

According to Sun Star Manila, the Philippines reported only four confirmed Zika confirmed cases, including the first one, a boy from Cebu in 2012. This year, there have been one American in March, a 20-year old Korean and his companion in April, and a 39-yaer-old Korean in May, who all tested positive for the virus after visiting the country. These mild cases prove that Zika is here, and everyone should be responsible to take the necessary steps to avoid the infection and spreading it in your family and community.

ADVERTISEMENT - CONTINUE READING BELOW

More from Smart Parenting