Don't Buy Japanese Encephalitis Vaccine Online, FDA Warns

You risk giving your child poor quality or even counterfeit vaccines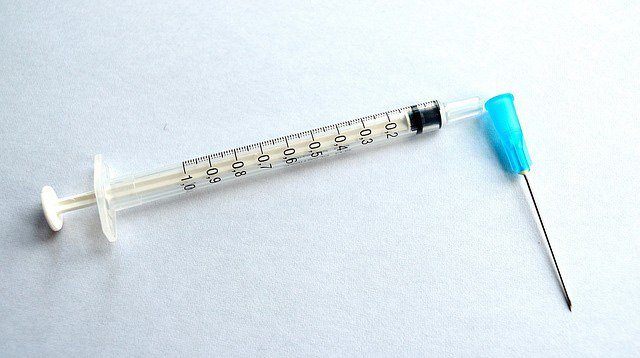 Don't buy vaccines from online sellers and unauthorized distributors, the Food and Drug Administration (FDA) warns. In an advisory released last September 6, the agency cautions the public against purchasing from online and unlicensed sellers.

"Consumers availing from these unauthorized distributors or retailers are at risk of buying vaccines of poor quality, compromised by non complianced to the required standards of FDA, or, worse, at risk of buying counterfeit products," the advisory stated. 

"All establishments that sell or offer for sale vaccines and other drug products must first secure appropriate License to Operate (LTO) or authorization from FDA prior to engaging such activities," it continued.

What other parents are reading

The advisory came in response to reports that Japanese Encephalitis (JE) vaccines were in short supply in pediatricians' clinics. In fact, in our previous report, parents said their doctors told them stocks were not available. Unfortunately, it seemed people had taken advantage of a parents' desire to protect their children against the mosquito-borne disease. The FDA has received several reports of Japanese Encephalitis vaccines and other vaccines being sold or offered for sale online (e.g., social media and websites) and from other unauthorized distributors or retailers, according to the advisory published on the agency's website.

Vaccines require specific storage and distribution conditions as they are temperature-sensitive products, explained the FDA. An LTO license not only makes sure that these conditions are met, but also that the product being sold is legitimate. Hence, parents buying from unlicensed sellers risk giving their children poor quality, compromised or even fake JE vaccines.

So, how do you know you're buying the real thing? Don't buy from those peddling the vaccine online especially from people who leave comments on Facebook posts, saying they know someone who has the vaccine on hand and is willing to sell it for cheap. The FDA suggests looking up the seller on their website (fda.gov.ph) to see if they are authorized. "Just type in the name of the establishment in the search box (upper right corner)."

"There is only one licensed brand in the Philippines for the JE vaccine. That's Imojev from Sanofi Pasteur," Dr. Sally Gatchalian, who has served as president of the Pediatric Infectious Disease Society of the Philippines, told Smart Parenting. We asked several doctors for its price at their clinic, and the vaccine typically starts at P3,000 per shot. In this news report from ABS-CBN, however, the price for one shot ranges from P3,500 to P5,000.



What other parents are reading
ADVERTISEMENT - CONTINUE READING BELOW
If the vaccine is out of stock at your child's trusted pediatrician's clinic, keep calm. There are other measures you can take to prevent the disease including applying insect repellent lotion on your child, getting rid of stagnant water around your home, and staying indoors from dusk until dawn when the JE mosquito is most active (further details on preventive measures here).

By 2018, the Department of Health (DOH) intends to include the JE vaccine in the national immunization program, making it more readily available to the public.

Though there is more awareness of the disease now, JE cases have been decreasing. "JE confirmed cases nationwide [is at] 133 as of August 26, [which is] 44% lower than the same period last year," Health Secretary Paulyn Ubial told Rappler. Nine people have died of the disease so far in 2017, which is also lower than the 13 from the same period in 2016. Currently, there have been no reports of an outbreak.

If you're aware of any unauthorized distributor or suspect that a seller is unlicensed, report it to the FDA by sending an email to report@fda.gov.ph or through the eReport online facility (fda.gov.ph/ereport). You may also call the Center for Drug Regulation and Research at 809-5596.
CONTINUE READING BELOW
Recommended Videos

Trending in Summit Network