Dengue Symptoms in Children: How You Can Spot the Warning Signs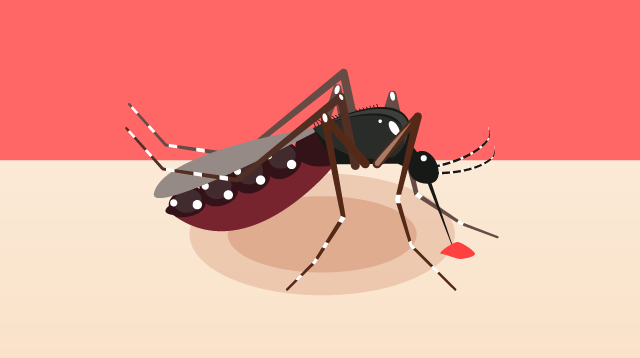 Dengue takes the lives of many every year in the Philippines and the Department of Health (DOH) continues to urge families to take measures in the prevention of the mosquito-borne illness. Knowing the dengue symptoms is crucial for parents to avoid this potentially life-threatening disease.

In 2018, from January to May, dengue cases reached came at 38,000 with 195 deaths recorded, according to the DOH. Kids are most at risk with the most affected group in the age range of 10 to 14 years old, adds the health agency. The highest number of cases come from the National Capital Region.

What other parents are reading

What is dengue?

Dengue is a disease transmitted by the bite of a mosquito. It is endemic in the Philippines as well as other countries in Southeast Asia, Latin America, and the Pacific islands, according to the Centers for Disease Control and Prevention (CDC). 

Those infected may experience no dengue symptoms, a mild case of dengue fever, or a severe form called dengue hemorrhagic fever, which can cause "severe bleeding, a sudden drop in blood pressure (shock) and death," according to Mayo Clinic.

"Symptoms of infection usually begin 4 – 7 days after the mosquito bite and typically last 3 – 10 days," says the CDC. "Early recognition and prompt supportive treatment can substantially lower the risk of medical complications and death." 

What other parents are reading

What are the dengue symptoms?

It can be hard to tell if your child has dengue because the symptoms can be easily confused with other viral infections. Dengue symptoms include

sudden recurring high fever
severe headache
pain around the eyes
bleeding of the gums and nose
severe abdominal pain 
persistent vomiting

ADVERTISEMENT - CONTINUE READING BELOW


Dr. Carmina Delos Reyes, an infectious disease specialist and a fellow of the Philippine Pediatric Society, gives the flu as an example. "Parang pareho ng symptoms [ang dengue fever at flu]. But trangkaso or influenza is always with respiratory symptoms — laging may sipon, ubo or makating lalamunan." 

#1. High fever with no apparent underlying cause (no colds, cough, etc.)

"We think of dengue fever if the child has high fever. Pabalik-balik yung lagnat na mataas every four to six hours," she said. There is also "no identifying source of infection. So walang ubo. Hindi naglalabas ng plema. Hindi masakit ang pag-ihi — walang UTI (urinary tract infection)," she said. The fever can last up to seven days. 

If you suspect your child has dengue fever, don't wait for serious symptoms to appear, said Dr. Delos Reyes.

What other parents are reading

#2 The fever goes away and is replaced by alarming symptoms

Dr. Salvacion R. Gatchalian, president of the Philippine Pediatric Society, stresses that the first two days after the fever are the most crucial. Doctors closely monitor children after a high fever passes to diagnose or dismiss dengue.

"Kahit may gawin kayo o wala, mawawalan ng lagnat yung bata. That's when the problem sets in," says Dr. Delos Reyes. When the fever passes, watch out for signs of severe dengue stated above.

Children who show the serious symptoms above need to be admitted to the hospital, says Dr. Gatchalian. Seek medical attention immediately if your child has any of them.

"Babies under 12 months are more likely to develop a severe case of the disease," says BabyCenter. Symptoms can be difficult to spot but high fever, unusual fussiness, and rashes are common signs for this age group. 

What other parents are reading

How do you treat and manage dengue?

Dengue has no cure. But supportive treatment is given to alleviate fever and pain, especially if the child's symptoms do not require hospitalization. 

For high fever related to dengue, the safest medication is paracetamol

Aside from paracetamol, the child needs to be given plenty of fluids and bed rest, adds Dr. Gatchalian.

Avoid nonsteroidal anti-inflammatory drugs (NSAID)

These include ibuprofen and mefanamic acid. These drugs have been shown to aggravate bleeding, says Dr. Gatchalian. Other drugs that should be avoided are steroids and aspirin. Antibiotics are also not necessary to treat the symptoms of dengue.

"To treat severe cases of dengue fever at a hospital, doctors will give intravenous (IV) fluids and electrolytes (salts) to replace those lost through vomiting or diarrhea," said KidsHealth. "When started early, this is usually enough to effectively treat the disease. In more advanced cases, doctors may have to do a blood transfusion."

"Kapag lumagpas na tayo sa critical phase, that's when recovery sets in," says Dr. Delos Reyes.  

What other parents are reading

How to prevent dengue

Have a 4 p.m. habit.

This is the time to walk around your home and look for places where there could be stagnant water pools, which are mosquito breeding sites. Make sure to remove any pooling stagnant water collected in flower pots, empty containers, and gutters. Why 4 p.m.? Dengue-carrying mosquitoes are most active at dusk, just before evening. Cleaning before then reduces the risk of the bugs laying eggs. Keep in mind, your chances of getting bitten at dusk is higher so don't stay out too late.

ADVERTISEMENT - CONTINUE READING BELOW

Use insect repellent. 

Mosquito repellents with DEET, picaridin, IR 3535, and lemon eucalyptus oil are proven safe and effective. Skin patches that promise to repel mosquitoes are not at all effective, found a study from the New Mexico State University.

Dress your child in long-sleeved shirts and pants 

Especially during the rainy season. If your child is below 11 years old, an adult should apply the repellent on him.

This story was updated on March 14, 2019 at 7:48 p.m.

Trending in Summit Network