Frequent Pooping Is Not The Only Problem: 10 Diarrhea Symptoms To Watch For In Children

Diarrhea is one of the leading causes of childhood death in the world.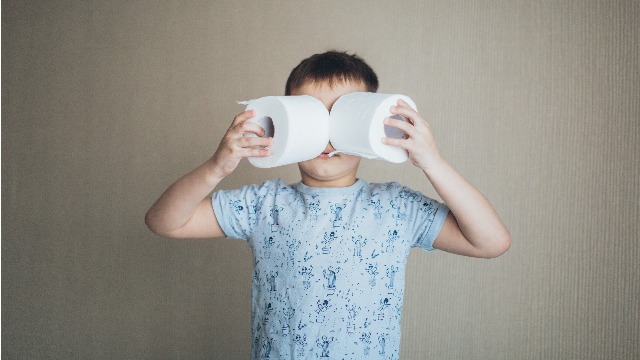 Editor's Note: This article is intended for information purposes only. It does not substitute a doctor. It is vital to always consult a medically trained professional for advice that suits your needs best.

Having diarrhea is quite common, but it can be readily treated. Still it remains one of the leading causes of childhood death in the world. That's why experts warn parents of diarrhea symptoms that should not be ignored.

An estimated 8 percent of the youngsters who died in 2017 was caused by diarrhea, according to the data released by the World Health Organization (WHO) that year. It means 1,300 per day or 180,000 per year have died due to diarrhea.

When does diarrhea occur?

It's not diarrhea if your baby is just pooping more often than usual, according to Dr. Abigail Pia L. Suntay. She said in a past interview with Smart Parenting, "Frequent passage of formed stools is not diarrhea, nor is the passing of loose, pasty stools by breastfed babies."

The pediatrician pointed out, "Diarrhea is usually defined as the passage of three or more abnormally loose or liquid stools per day." Visually, your child's poop is likely closer to brown water.

Here's another explanation from Dr. Marilou G. Tan, a pediatric gastroenterologist, in her past presentation for the Philippine Digestive Health Week (PDHW): Diarrhea occurs when children or adults defecate more than three times within the 24-hour period. They also pass stool that is loose or watery.

Dr. Tan added that diarrhea is oftentimes caused by rotavirus, though it can also be due to bacteria, parasite, or an "underlying intestinal disease." When diarrhea happens, the body loses a lot of fluid that then leads to dehydration.

ADVERTISEMENT - CONTINUE READING BELOW

Diarrhea symptoms

Dr. Tan's advice is for parents to observe their children, especially babies, who still can't express how ill they feel. Aside from the frequent passing of watery stool, babies could have diarrhea if they are showing these signs:

Sunken fontanelle (or what Pinoys call bumbunan ng sanggol)
Sunken eyes
Tearless crying
Unable to pee, which explains the decrease in the number of diaper changes
If there's urine, it has a dark yellow color
Thirsty for water
Breathing fast
Heart is beasting fast
Fussy and irritable
Very tired

How to avoid dehydration due to diarrhea

The first thing parents should do is to prevent their children from getting dehydrated.  Here are Dr. Tan's recommendations:

Oral Rehydration Solution (ORS)

This form of home remedy is available at the health center in your barangay. ORS is given to children with diarrhea to replenish the lost fluids and electrolytes from their bodies due to frequent passing of stools.

Breast milk

Dr. Tan reminds nursing moms to continue breastfeeding even if their babies are having diarrhea. Older babies and young children should also be given nutritious food to strengthen their immune system.

Probiotics

Consuming food items and beverages rich in probiotics, also known as the good bacteria, has been proven to strengthen the digestive system. Examples include Yakult and other similar products. They contain lactobacilli, which is said to be rich in probiotics.

While those products don't show "enough evidence" of providing adequate probiotics, experts say there's "no harm" in consuming those bottled drinks. But there are more reliable sources of probiotics, such as those in capsule form.

CONTINUE READING BELOW

Recommended Videos

They also urge parents to have their children checked by a doctor if diarrhea persists and even worsens, particularly when the stool has blood.

How to avoid diarrhea

Generally speaking, diarrhea is not difficult to avoid. Here are a few tips from Dr. Tan for parents to spare their children from having diarrhea:

Make sure that the drinking water at home is safe and clean
Thoroughly wash raw food, like vegetables and fruits
Thoroughly cook your food
Store food in a clean and safe place
Wash your hands, especially after using the toilet
Make sure your toilet is clean at all times
Eat healthy and nutritious food

Dr. Tan also reminds parents to have their children vaccinated against rotavirus, which is the most common cause of diarrhea. It also pays to be vigilant and know the diarrhea symptoms, so you can prevent your child's condition from worsening to the point of dehydration and other complications.

Read here about the infant poop colors and types. 

What other parents are reading

Celebrate your pregnancy milestones!


Enter your details below and receive weekly email guides on your baby's weight and height in cute illustration of Filipino fruits. PLUS get helpful tips from experts, freebies and more!

You're almost there! Check your inbox.


We sent a verification email. Can't find it? Check your spam, junk, and promotions folder.
Trending in Summit Network