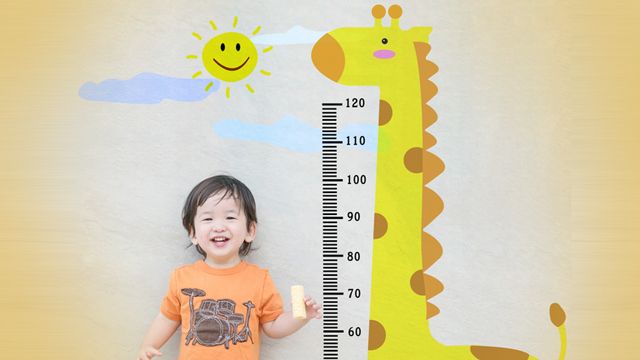 As parents, it's normal to be concerned about your child's growth. By age two, the rate of growth decreases and the child begins to lose the appearance of a baby and builds more muscles. While each child is unique, a healthy toddler should continue to grow at a steady pace supported by good nutrition, adequate sleep, and exercise.
Average height and weight for a kid
According to the World Health Organization, the average weight for a 2-year-old is 26.5 pounds for girls and 27.5 pounds for boys. As for the height, a 2-year-old girl should be at least 33.5 inches tall, while boys measure up to 34.2 inches.
"The ideal body weight of a 2-year old is approximately four times his or her birth weight. For children aged 2 to 6 years old, the ideal body weight can be computed as follows: (age in years x 2) + 8. For example, we have a 2-year old child with an actual weight of 11kg. The ideal body weight is 12 kg as: (2 years old x 2) + 8 = 12," shares Dr. Phoebe Grande from the Department of Health-Philippine Center for Specialized Health Care in an interview with SmartParenting.com.ph.
Of course, these are still subjective which is why it's customary to have your child undergo a routine checkup with a pediatrician. Results are plotted using a growth chart, which lets the doctor spot any trends that need attention. 
The use of growth charts
Growth charts give you a general idea of your child's development. It uses percentiles to compare your toddler's growth in comparison to other toddlers of the same age group and sex.
The National Nutrition Council (NCC) has put together a chart for children ages 0 to 71 months (or just below 6 years old) to check if they're growing enough in terms of weight and height. It is based on the WHO's Child Growth Standards and is available for download on their website.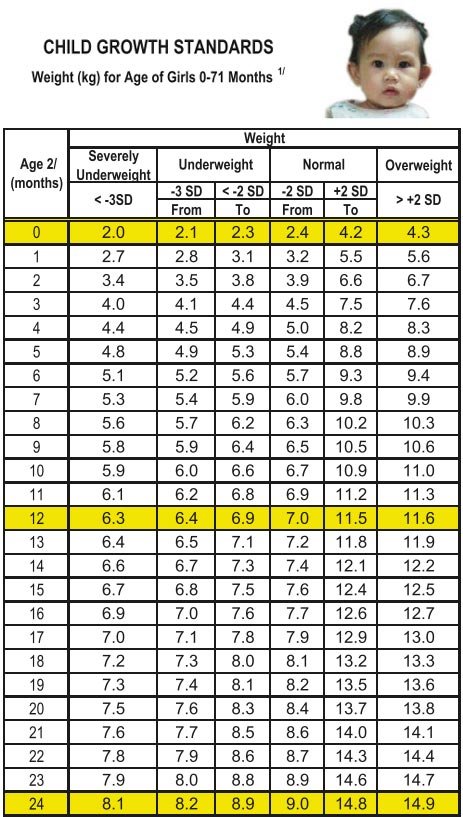 Keep in mind that the numbers in these charts are just a benchmark. Your child may measure above or lower than the average — and this doesn't mean there's something wrong!