Childhood Immunization Schedule 2019: Vaccines Your Child Needs From Birth to 18 Years Old

Use these recommendations as a guide and consult with your doctor about the appropriate vaccines for your child.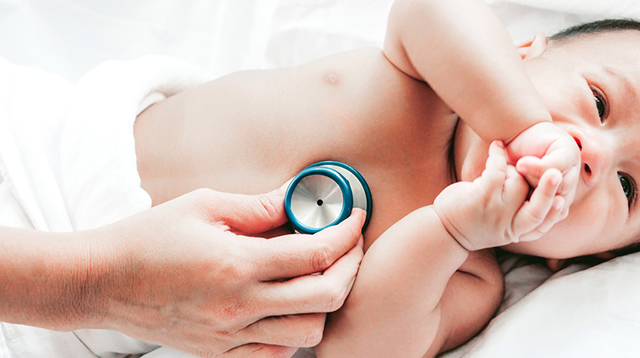 Kung gusto mong basahin ang nakasulat dito sa Tagalog, mag-click lamang dito.

Thirteen vaccines are recommended for Filipino children from birth to 18 years old, according to the updated 2019 Childhood Immunization Schedule. Due to the measles outbreak, the updated schedule includes a recommended indication for measles vaccine for infants as young as six months old.

Measles vaccines are usually given to infants at 9 months old, but they can be given as early as 6 months of age in cases of outbreaks. If the measles vaccine is not available, the Measles-Mumps-Rubella (MMR) vaccine may be given as substitute. Children should then receive two more doses of the MMR vaccine starting at 1 year of age, according to the recommended schedule.

The annual schedule is prepared by the Philippine Pediatric Society (PPS) and the Pediatric Infectious Disease Society of the Philippines (PIDSP) together with the Philippine Foundation for Vaccination (PFV). Below is the 2019 schedule in full.

ADVERTISEMENT - CONTINUE READING BELOW

The color yellow indicates the range of recommended age to adminster the vaccine. Green is for catch-up immunization (scroll below for details). 

PHOTO BY COURTESY OF PIDSP

 

The schedule includes vaccinations that Filipino children need from birth to 18 years. This includes the Bacillus Calmette-Guerin (BCG) vaccine, which prevents tuberculosis, and the Hepatitis B vaccine (HBV), both of which should be given to children right after birth.

Other vaccines included in the schedule protects children from diphtheria, tetanus, pertussis, haemophilus influenzae type B, polio, pneumococcal infections (like pneumonia and meningitis), rotavirus infections, influenza, measles, Japanese encephalitis, mumps, rubella, chickenpox, hepatitis A, and human papillomavirus (HPV).

What other parents are reading

Recommended vaccines

 

To make the schedule easier to understand, we made a list of the essential vaccines arranged according to the recommended age when the first dose should be given.

There are several vaccines included in the National Immunization Program (NIP) by the Department of Health. These are all available in health centers for free. (Vaccines that are not included in the NIP are recommended by the PPS, PIDSP, and PFV.)

ADVERTISEMENT - CONTINUE READING BELOW

Recommended Videos

BCG
Hep B
Pentavalent vaccine (DTwP-Hib-HepB)
Polio vaccine
Pneumococcal conjugate vaccine (PCV)
Measles-Mumps-Rubella vaccine (MMR)
Measles vaccine
Tetanus-Diptheria vaccine (Td)
Human Papillomavirus vaccine (HPV)
Japanese Encephalitis vaccine (JEV)

What other parents are reading

Remember that some vaccines require several shots administered at different ages, so keep track of your visits to the doctor to avoid missing subsequent doses. Doses of the vaccines with asterisks should be given at least four weeks apart.

According to the PIDSP, catch-up immunization (labeled in green in the first photo above) is recommended to individuals who missed doses that were supposed to be given at a particular age.

"For example, infants are supposed to get varicella vaccine at 12 months of age and at 6 to 6 years of age. If a 7-year-old child was never vaccinated with varicella, then catch-up immunization is needed and he should be vaccinated at recommended intervals," said the organization. "It is different from a booster shot, which is a scheduled vaccine given to increase the level of protective antibodies in a person after receiving a previous dose."

Many clinics provide parents with immunization record books, so make sure it is updated after every shot. The book Dr. Spock's Baby and Childcare advises you to bring the record book with you during trips or if you are changing doctors. 

According to the book, "The commonest emergency occurs when a child away from home receives a would that calls for extra protection against tetanus. Then it is very important for the attending doctor to know for certain whether the child has received tetanus immunizations. If a child has been fully immunized, very few wounds will require extra protection against tetanus."

ADVERTISEMENT - CONTINUE READING BELOW

What other parents are reading

How to prepare your child for vaccinations

Injections can be scary for little kids, and while there are a number of things you can do to ease their fears, the best way to get them ready for immunization is to "be as honest and simple in your explanations as possible, considering his age and understanding," according to Dr. Spock's Baby and Childcare.

"Tell him that the shot will hurt a little ('like a hard pinch'), but that it will protect him from sickness that would hurt much more than the shot," the book states.

For babies, one of the things parents can do to ease the pain felt from injections is to stroke them gently. Studies show that nursing the baby while she's getting an immunization shot offers pain relief, too.

What other parents are reading

Why it's important to have your children vaccinated

In January 2019, the World Health Organization released its annual list of global health threats, and vaccine hesitancy was included in the list for the first time. In the Philippines, our vaccination rates have gone down, according to data from the Philippine Statistics Authority (PSA) and the United Nations Children's Fund (UNICEF).

"The proportion of children aged 12 to 23 months who received all basic vaccinations dropped from 77 percent in 2013 to 70 percent in 2017," said UNICEF.

The PPS and PIDSP reiterate that vaccination is a safe and scientifically proven way of fighting deadly and infectious diseases.

"Vaccinating our children is one of the most basic medical interventions to ensure that our children develop as healthy adults. Some fears and myths persist that vaccines could harm infants, but decades of studies have shown that vaccines prevent unnecessary child deaths instead of causing them," said PIDSP president Dr. Anna Lisa Ong-Lim during a press conference at PIDSP's 26th annual convention.

ADVERTISEMENT - CONTINUE READING BELOW

What other parents are reading

The 2019 childhood immunization schedule is the ideal vaccination routine for children, but it is important to consult with your child's pediatrician for every shot. "We acknowledge that some patients will require schedules that are different from our recommendations," said PPS President Dr. Salvacion Gatchalian during the press conference. "That is why it is important for parents to consult their pediatricians so they can make the best possible decisions for the health and well-being of their children."

"Nearly all children can be safely vaccinated," says the Centers for Disease Control and Prevention (CDC). However, exemptions include those with allergies and high-risk conditions, such as children with chronic heart, lung and kidney disease.

"There is no such thing as a 100% effective vaccine," says Dr. Ong-Lim in an interview with SmartParenting.com.ph. "But when we give vaccinations our idea is you don't have to suffer through the disease and you don't have to be at risk from the complications."

What other parents are reading

Celebrate your pregnancy milestones!


Enter your details below and receive weekly email guides on your baby's weight and height in cute illustration of Filipino fruits. PLUS get helpful tips from experts, freebies and more!

You're almost there! Check your inbox.


We sent a verification email. Can't find it? Check your spam, junk, and promotions folder.

Trending in Summit Network