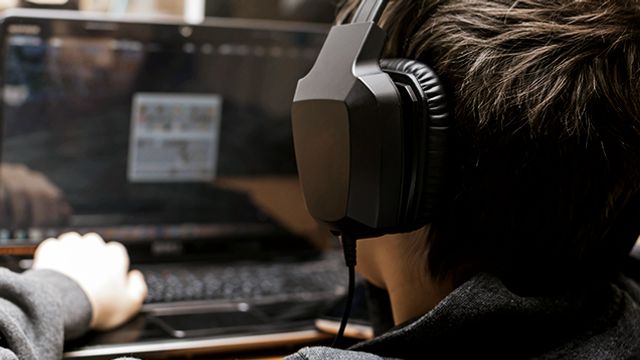 A teen, a 15-year-old boy, has been diagnosed with internet gaming addiction by the United Kingdom's National Health Service (NHS), the first of its kind for UK's national healthcare system, according to The Telegraph.

Early this year, the World Health Organization (WHO) included "gaming disorder" in its draft of the latest International Classification of Diseases. WHO describes it as a "behavior pattern" that causes "significant impairment in personal, family, social, educational, occupational or other important areas of functioning." It is a mental health condition where the individual has "impaired control" over video-gaming, so much so that it takes over the person's daily activities and other interests.

For gaming disorder to be diagnosed, the effects brought about by the excessive video-gaming behavior should be evident for at least 12 months. If the symptoms are severe, however, the required duration may be shortened, the draft stated.
According to The Telegraph, the patient has not attended school for a year and has lost the confidence to leave his home. His mother, Kendal Parmar, has battled for three years (which means his son became addicted when he was 12 years old) to get help and to have his condition recognized and treated by the NHS. 
"I call it a silent addiction. If you were shooting up in a park, everyone would care a lot more because it disrupts society. If he were drunk and driving a motorbike, everyone would care. But no one cares if he is sitting in his bedroom," Parmar tells The Telegraph.

Parmar, a mother of five, said that before becoming addicted to gaming, her son was a "talented sportsman" and was highly sociable and smart, a member of gifted pupils in his high school. But once he got addicted to his games, he became a recluse.

"Every moment he's awake, he wants to be on a game. There is no outside world. It has become all-consuming," Parmar says.
To understand her son, Parmar sits with her son while he watches Twitch, a live streaming video platform owned by Amazo where users watch streamers play games for hours. "Watching him with so many other gamers is like going into a pub and seeing all the other people drinking and having a good time. Some people can go into a pub and cope with it. But not an alcoholic."
Parmar added that she tried everything to break her son's addiction including putting his phone and computer inside a safe in her bedroom, as well as using multiple parental control devices. But her son became aggressive and found ways to outsmart all of them, she says.

"He was admitted to [the] hospital for eight weeks because he was not functioning. I was really worried about him. When he came out, they said they had some medication for him. All it was [were] vitamin D tablets (to compensate for lack of sunlight) because he doesn't go outside," Parmar says.

Parmar says it has been a long struggle since the NHS did not recognize gaming disorder as a treatable condition at first. "No one has taken it seriously at all. There isn't any treatment as it's so new and no one understands it," she says.
Parmar's experience makes it vital that we recognize the need to limit screen time, especially when it comes to young children. While it's true that we live in a generation where smartphones and various gadgets have become part of our daily lives, various studies have shown that excessive use of screens can hurt children, from sleep problems and difficulties with communication to socialization and brain development. 
A report entitled "Internet Gaming Disorder in Children and Adolescents,"published in the journal Pediatrics in November 2017, showed a Singaporean study that involved 3,000 children in elementary and secondary schools. Nine percent of the students were "classified as suffering from internet gaming disorder."

The authors stated, "Parents need to be directly involved with their child's use of media and need to ensure that children have ample media-free time and access to nongaming creative play opportunities."
In children, experts have coined the term "Screen Dependency Disorder" (SDD), which refers to screen-related "addictive" behavior, according to research by US-based psychologist Dr. Aric Sigman. 
According to Claudette Avelino-Tandoc, a Family Life and Child development specialist and Early Childhood Education consultant, it can affect children as young as 3 or 4 years old. Kids with SDD grab their device the moment they wake up and eat at the table with their eyes glued to the screen, playing games, watching shows, or manipulating apps.

Avelino-Tandoc also encourages parents to take charge of managing the balanced use of technology at home. "Devices or gadgets are not bad per se. They are useful and essential tools for communication, research, learning, entertainment, among other things. Parents are dealing with 21st-century learners, what we call 'digital natives.' They should allow their kids to manipulate these tools," she says.

However, apart from using gadgets, they should also help their kids develop physically and enhance their language and socio-emotional skills through hands-on learning.

If your child exhibits any of the symptoms associated with the various disorders, seek the help of a development pediatrician to diagnose your child appropriately.

You may check our directory for developmental pediatricians here (Metro Manila) and here (outside Metro Manila).