What to Do if Your Child Is Diagnosed With G6PD Deficiency

Our Parent Chat moms have been asking this question a lot lately: what is G6PD deficiency?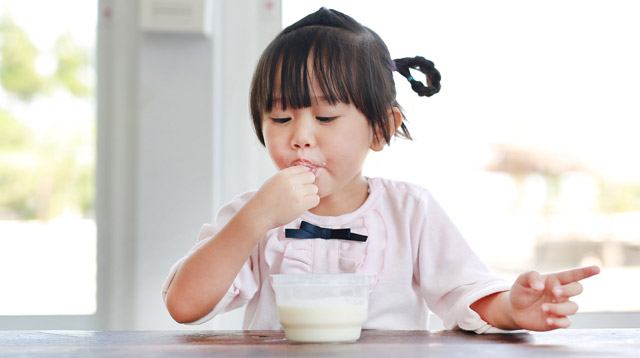 About 400 million people have G6PD deficiency, and it's common among those in Southeast Asia, Africa and the Middle East. In fact, out of all the conditions in the Philippine newborn screening panel of disorders, G6PD deficiency is the most common with a prevalence of 1 in 56 babies who are tested. Here's what a Pinoy parent should know about it: 

What other parents are reading

What is G6PD deficiency?
A G6PD deficiency is when the body does not make enough of the enzyme glucose-6-phosphate dehydrogenase (G6PD). This enzyme is essential for the proper functioning of red blood cells by protecting it from the potentially harmful by-products of certain food, medication, and infection, according to KidsHealth, a resource site from the Nemours Foundation. These by-products can accumulate and damage or even destroy red blood cells of children with G6PD deficiency.  

Red blood cells carry oxygen to different parts of the body. When enough red blood cells are destroyed, it can lead to unwanted consequences like symptoms of anemia (paleness, dizziness, headache, etc.) through a process known as hemolysis. Hemolytic anemia can lead to death in severe cases.  

G6PD, however, is a manageable condition. A child diagnosed with it can lead a happy, healthy life by avoiding the triggers of his condition. 

What other parents are reading

Cause and diagnosis
G6PD deficiency is a genetic condition (children are born with the disorder). There is little to nothing a parent can do to prevent it, according to the National Institutes of Health – Philippines (NIH). However, early detection and diagnosis are crucial. 

Babies who have it will appear normal and show no signs or symptoms until they are exposed to "oxidative substances" or substances that trigger the condition (see the list below), said the NIH. It's why it's important that your baby goes newborn screening that includes testing for G6PD deficiency. All it takes is a blood test taken within 24 hours of birth to check if your baby has been born with a metabolic disorder.

"Every baby who tests positive is given a complete list of what to avoid to prevent a hemolytic reaction," Dr. Jose Enrique S. Clemente, a pediatrician from Makati Medical Center and St. Luke's Medical Center in Taguig, told Smart Parenting.

Dr. Clemente adds that parents should inform all of their child's healthcare providers of their child's condition once a diagnosis is confirmed. Again, certain drugs are a trigger of G6PD so your child's doctor will know what not to prescribe.  

ADVERTISEMENT - CONTINUE READING BELOW

What other parents are reading

Triggers
Some drugs and sicknesses have strong oxidative effects, according to the NIH. These may trigger more serious symptoms. These include: 

illnesses, such as bacterial and viral infections (flu, pneumonia, typhoid fever, etc.)
some antibiotics, particularly those in the sulfa group
certain painkillers and medicine for fever
medicines for malaria 

Note: some medication, like ascorbic acid (vitamin C), are safe to take in controlled doses. Find a list of these drugs here and talk to your child's pediatrician about them. 

Kids with G6PD deficiency need to avoid the following, according to the NIH and the Department of Health (DOH): 

fava beans (can be found in mixed nuts packets)
legumes (munggo, garbanzos, abitsuelas, etc.)
soya food (taho, tokwa, soy sauce, etc.)
ampalaya
tonic water
blueberry
red wine 

Mothballs, henna tattoos and menthol (found in mouthwash, efficascent oil, liniments, etc.) are also to be avoided. 

How about formula milk? "There has not been any report of hemolysis due to milk products containing soya. Soy lecithin, which is present in different brands, is an important component of milk but it does not make up the whole milk," said the NIH.

What other parents are reading

Again, signs and symptoms of the condition only appear when the child is exposed to the triggers above. In some cases, exposure in small amounts may not even produce any symptom, said KidsHealth. However, "in more serious cases, a child may exhibit symptoms of hemolytic anemia." These include: 

paleness, especially noticeable on the lips or tongue
extreme tiredness or fatigue
rapid heartbeat
shortness of breath
jaundice, or yellowing of the skin and eyes, particularly in newborns
enlarged spleen
dark, tea-colored urine 

ADVERTISEMENT - CONTINUE READING BELOW

Recommended Videos

Symptoms subside once the child is no longer exposed to the trigger, typically within a few weeks, said KidsHealth. "If symptoms are mild, no medical treatment is usually needed. As the body naturally makes new red blood cells, the anemia will improve." 

Severe anemic cases, on the other hand, need medical attention and hospitalization. For any concerns on drugs and food, including formula milk, to give your child with G6PD, consult with a pediatrician.

What other parents are reading

Treatment, management, and prevention
"Ang pinaka-mainam na treatment ay prevention," said pediatrician and geneticist Dr. Mary Anne Chiong, who holds clinic in the Philippine General Hospital, told Salamat Dok. "Umiwas sa mga pagkain at gamot na nasa listahan na binigay sa inyo noong nakumpirma na ang anak niyo ay may G6PD pagkatapos magawan ng newborn screening." 

If you see any signs of hemolysis in your child, get her medical attention. She may need to be hospitalized and given oxygen and a blood transfusion, according to the DOH. 

Important reminders for parents of a child with G6PD from the NIH:

Keep a list of oxidative substances handy. Have a copy at home (say, placed on the fridge door) and to take with you wherever you are (say, saved on your phone).  
Do not ignore infections because they can trigger hemolysis. Persistent fever is a sign of an infection. 
Memorize the signs of hemolytic anemia (listed above)
As your child grows up, tell him of his condition so he will be able to manage his condition on his own by preventing triggers

ADVERTISEMENT - CONTINUE READING BELOW

What other parents are reading

Celebrate your pregnancy milestones!


Enter your details below and receive weekly email guides on your baby's weight and height in cute illustration of Filipino fruits. PLUS get helpful tips from experts, freebies and more!

You're almost there! Check your inbox.


We sent a verification email. Can't find it? Check your spam, junk, and promotions folder.

Trending in Summit Network