Breast Milk and Good Hygiene Can Help Prevent Pneumonia in Kids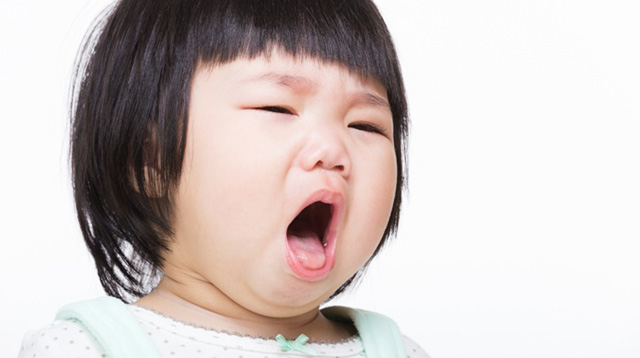 Pneumonia is the single largest infectious cause of child deaths worldwide, according to the World Health Organization (WHO). It accounts for 16 percent of all deaths in children below 5 years old, killing over 920,000 children in 2015. Being a highly treatable disease that can turn serious and life-threatening, how can you keep your child safe from it?  

What is pneumonia
Pneumonia is an infection of the lungs that can cause mild to severe illness, as defined by the Centers for Disease Control and Prevention (CDC). It can be caused by an array of viruses, bacteria and fungi with the influenza virus (flu) being one of the most common. 

According to KidsHealth, pneumonia in kids often begins after an upper respiratory tract infection (an infection of the nose and throat). Symptoms of pneumonia start appearing a few days after a cold or sore throat as the infection moves to the lungs. "Fluid, white blood cells, and debris start to gather in the air spaces of the lungs and block the smooth passage of air, making it harder for the lungs to work well."

Pneumonia can also be spread from person to person via direct contact with an infected person's saliva or mucus; through coughing, sharing utensils and touching an infected person's used tissues, for example. Some children are more susceptible to pneumonia namely those with weakened lungs and immune systems, says the American Academy of Pediatrics (APA). Children whose lungs and airways have abnormalities are at a higher risk as well. 

ADVERTISEMENT - CONTINUE READING BELOW

What other parents are reading

Symptoms
Like many infections, pneumonia often causes a fever, which can lead to chills, sweating and flushed skin. Children with pneumonia can also lose their appetite and be noticeably less energetic.

Because pneumonia is an infection of the lungs, symptoms are often linked to breathing difficulties. Here's a list from the APA: 

Cough
Fast, labored breathing
Increased activity of the breathing muscles below and between the ribs and above the collarbone
Flaring (widening) of the nostrils
Pain in the chest, particularly with coughing or deep breathing 
Wheezing
Bluish tint to the lips or nails, caused by decreased oxygen in the bloodstream 

"Kids with pneumonia caused by bacteria usually become sick fairly quickly, starting with a sudden high fever and unusually fast breathing," says KidsHealth. They can have labored breathing, which parents can identify as flaring of the nostrils and dramatic rising and falling of the chest as the child breathes, according to BabyCenter. 

Pneumonia caused by a virus typically starts out like a cold. Symptoms, however, don't get better but slowly and steadily get worse. Children with viral pneumonia can also have trouble breathing characterized by a worsening cough, wheezing, and rapid breathing. Symptoms of pneumonia caused by a virus are often less severe than bacterial pneumonia.

What other parents are reading

Treatment
When pneumonia is caused by a bacteria, a pediatrician may prescribe an antibiotic, like amoxicillin, says WHO. As a reminder, when your child is prescribed any antibiotic, be sure to always give the full dose and follow through with the full prescribed course. Even if your child feels better midway, do not discontinue the medication early as the bacteria may still be present. A full prescribed course is a way to make sure the disease does not come back.  

On the other hand, as we've talked about in previous health articles (like here and here), diseases caused by a virus do not respond to antibiotics. So, treatment for viral pneumonia may involve rest, fever control measures, and lots of fluids. The patient is expected to improve in a week although her cough may linger for several weeks, according to APA. "Cough suppressants containing codeine or dextromethorphan should not be used, because coughing is necessary to clear the excessive secretions caused by the infection." 

Prevention
Early on, WHO recommends exclusive breastfeeding for the first six months as prevention for pneumonia in children. Breastfeeding can up a child's natural defenses against the disease, and can shorten the length of time of sickness if he ever does contract pneumonia. 

Make sure your child's vaccinations are up to date as well. "The Hib, DTaP, MMR, flu (for children at least 6 months old), chicken pox, and pneumococcal vaccines can all help prevent pneumonia," says BabyCenter. See the latest recommended immunization schedule from the Philippine Pediatric Society here. 

In addition, parental smoking can also put a child at higher risk for pneumonia, says WHO. It's advisable to quit smoking altogether as it can bring numerous health problems. (Learn more and get help quitting here.) 

And, as always, practice good personal hygience. Wash your hands and your child's hands regularly especially before eating, after playing outside and after using the bathroom. Discourage your child from sharing cups and utensils with others as well.  

Talk to your doctor as soon as possible if you think your child has pneumonia. Hospitalization is recommended for severe cases of the illness.  

Stay safe and healthy! 

Sources: WHO, APA, CDC, KidsHealth, BabyCenter, Science Daily 1, Science Daily 2

ADVERTISEMENT - CONTINUE READING BELOW

Recommended Videos

What other parents are reading

Celebrate your pregnancy milestones!


Enter your details below and receive weekly email guides on your baby's weight and height in cute illustration of Filipino fruits. PLUS get helpful tips from experts, freebies and more!

You're almost there! Check your inbox.


We sent a verification email. Can't find it? Check your spam, junk, and promotions folder.

Trending in Summit Network