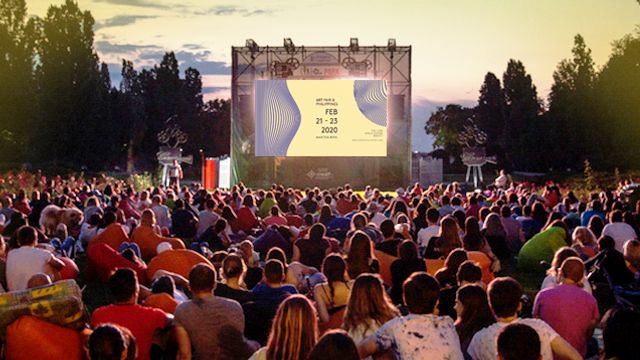 It's almost time for Art Fair Philippines 2020, the highly-anticipated event known to make the vibrant local art scene more accessible to Filipinos. This year's fair is full of exciting events, including an outdoor cinema where you can watch your favorite Pinoy films!
The Unconfined Cinema: An Expanded Cinema Project is a special outdoor cinema happening on the evenings of February 14 and 15 where audiences can enjoy some of the most beloved Pinoy romance films. The films will be projected on the ceiling of the fountain area of Ayala Tower One at the Ayala Triangle Gardens.
This project will kick-off 10 Days of Art and launch ArtFairPH/Film, one of the new features of Art Fair Philippines 2020.
Curated by film composer Erwin Romulo, film critic Philbert Dy, and film archivist and historian Teddy Co, the films to be exhibited at ArtFairPH/Film will showcase the diversity and celebrate the past century of Philippine cinema while also looking forward to the future.
Art Fair Philippines 2020 will take place from February 21 to 23 at The Link in Makati City and will have several new features alongside its mainstays. For the new features, aside from ArtFairPH/Film, there are also ArtFairPH/Open Studios, a series of workshops led by artists and cultural practitioners and ArtFairPH/Incubators, creative spaces for various kinds of art.
The fair's continuing features include ArtFairPH/Projects, art installations created by internationally-recognized Filipino visual artists, ArtFairPH/Talks, a series of talks on topics like photography and personalities in the art world, and ArtFairPH/Photo, which aims to spotlight photography as contemporary art.
If you are planning on joining in on the festivities at Art Fair Philippines 2020, tickets are priced at P350 (via the event website and at the fair reception area), P150 (for students with valid IDs), and P100 (for Makati students). Click here to get your tickets.