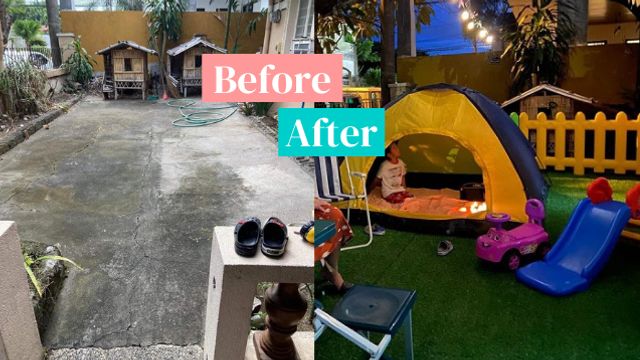 If you enjoy the outdoors, you'll definitely find glamping, short for glamorous camping, alluring. However, not everyone is thrilled with the idea of going on a trip right now in the middle of a pandemic. This is why one mom decided to bring the glamping experience in their own backyard.
For the longest time, kids were stuck at home due to the threat of COVID-19. It was only recently that kids were allowed outside for leisure purposes. To keep her children's boredom at bay, Mommy Arlene Flores came up with the idea of an at-home glamping site.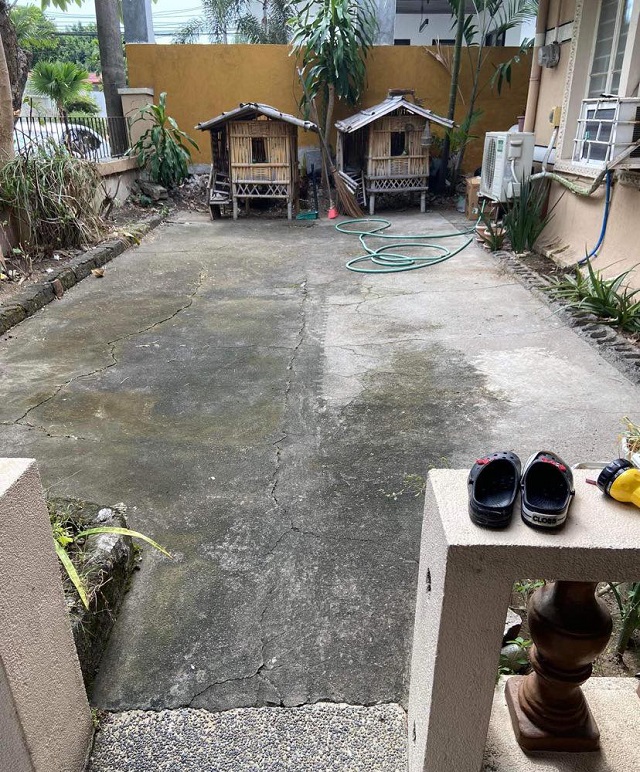 "I always think of ways to entertain my kids because they get bored inside the house," Arlene told SmartParenting.com.ph. She has two children, Cauli and Tacia.
"Recently, my mom improved her backyard by adding fake grass... My kids loved spending time there and we call it 'Lollie's Secret Garden'. I thought of purchasing fake grass for our garden as well. I had our trees and overgrown plants trimmed to make the area look neat," Arlene adds.
They spent Php6,000 for the 22sqm of fake grass. Their backyard instantly looked different as soon the cement floor was replaced by the fake grass.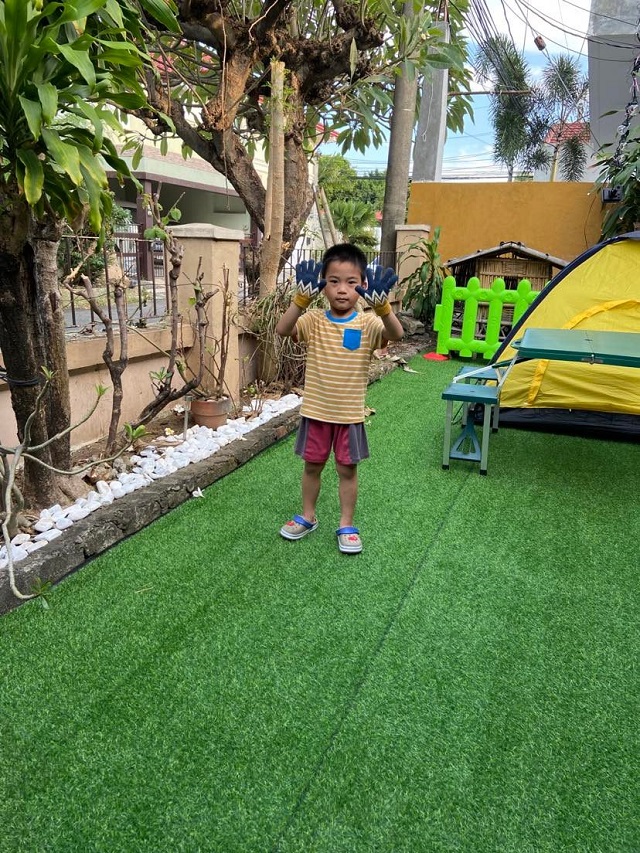 Mommy Arlene did not think of the glamping idea at first and just wanted to replicate the success of her mom's garden to bring joy to the kids until...
"One afternoon, I remembered I had this tent and decided to set it up in our garden," Arlene shared. The mom said she bought the tent for less than Php500 almost ten months ago to "let my kids experience "camping."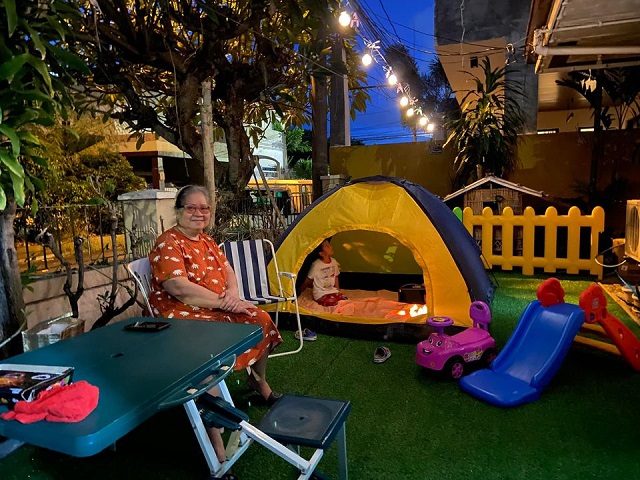 "I lined the inside of the tent with an old comforter and pillow. We had an old foldable picnic table that I set up so we can have meals outside.
"I placed my son's 2-in-1 slide with a basketball hoop in our garden for my kids to play with. I placed our old play fence to block dangerous areas for the kids," Arlene said.
To bring the "glam" in glamping, they added solar string lights around the spot, which also lit up the spirits of her two kids.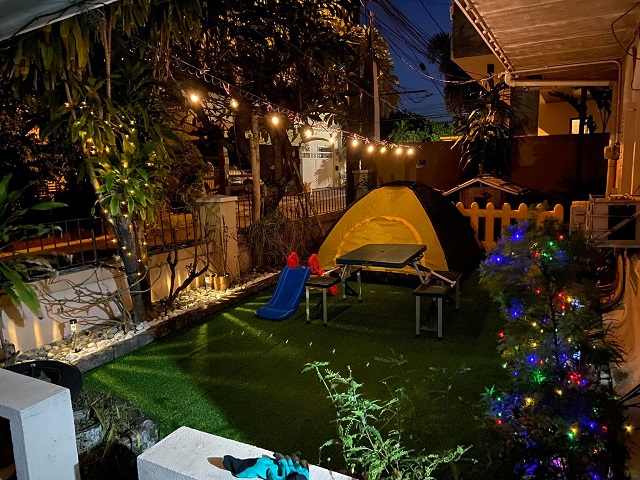 "It was the final touch to our glamping area and it turned out so beautiful... My kids loved the added lights!" Arlene said.
Of course, any camping experience would not be complete without food. Arlene made sure that the kids will get the whole experience and "prepared food and snacks and ate them on our picnic table for an al fresco dining experience."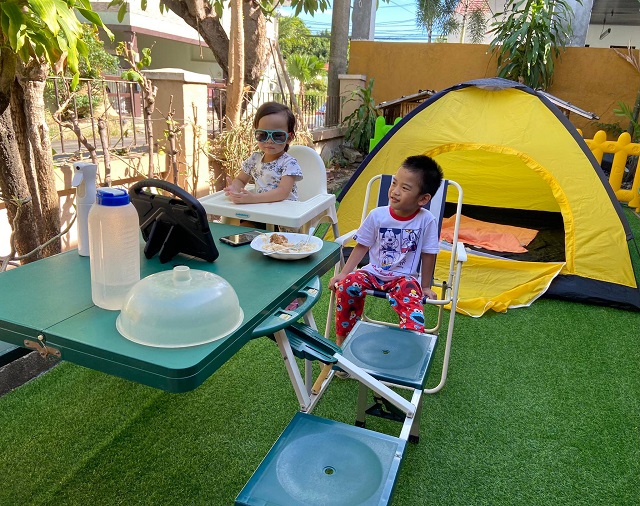 It brings delight to Arlene to see that her kids appreciate her effort in setting up the DIY glamping site. "The most rewarding feeling is to see my kids' eyes light up upon seeing the new space we created for them to enjoy. They wake up every morning eager to go out to play on the grass and have breakfast outside," Arlene shares.
While waiting the pandemic to be over, Arlene finds contentment for now to have a spot in the safety and comforts of their own house where her kids can create happy memories. "Nasa bahay lang, pero kahit papano naiba paningin ng mga anak ko sa area na ito and super happy sila," she said.
Want to share your home makeover and get featured? Email us at smartparentingsubmissions@gmail.com and tell us about your project. For more home improvement and renovation ideas, click here.