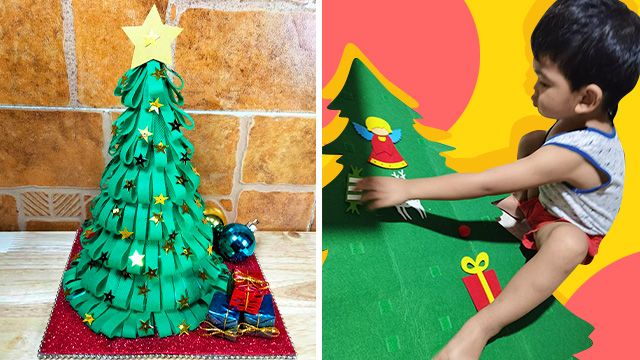 It's Christmas in 40 days — have you put up your Christmas trees and decorations yet?
If you have young kids (and pets!) in the house, toddler-proofing your trees and decorations is a must. It's not just to keep your holiday setup safe — ornaments and lights can become choking hazards for curious little hands.
DIY Christmas trees and decorations
Don't know where to start? Don't worry, to the rescue are our Smart Parenting Village moms who shared their unique Christmas trees made from different recycled materials!
Check out these DIY home decor that are safe and pretty to look at!
Christmas ball tree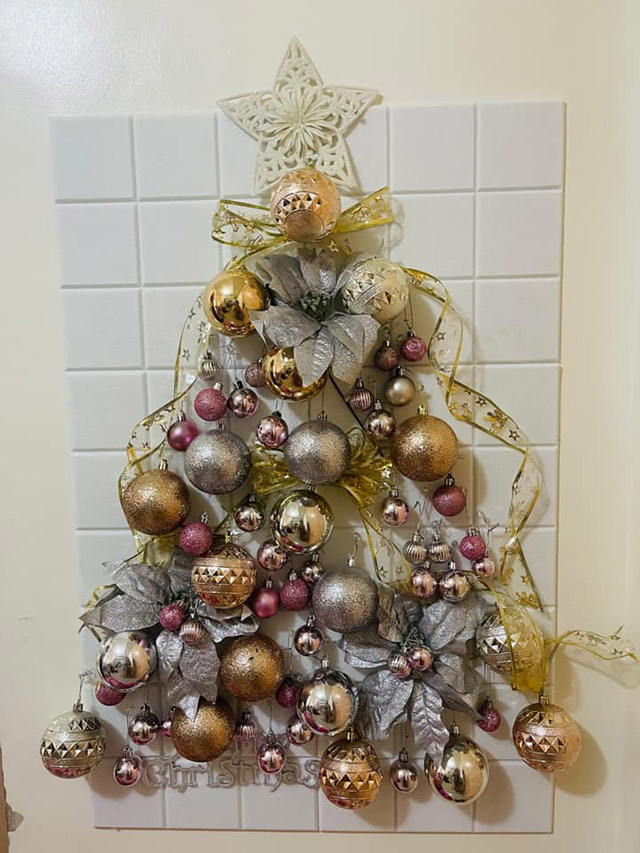 Arnie Punla gathered their old Christmas balls from previous years and stacked it against a white board using clear push pins. Tip: Place it high on a wall so your children won't be able to grab it!
Christmas tree in a bottle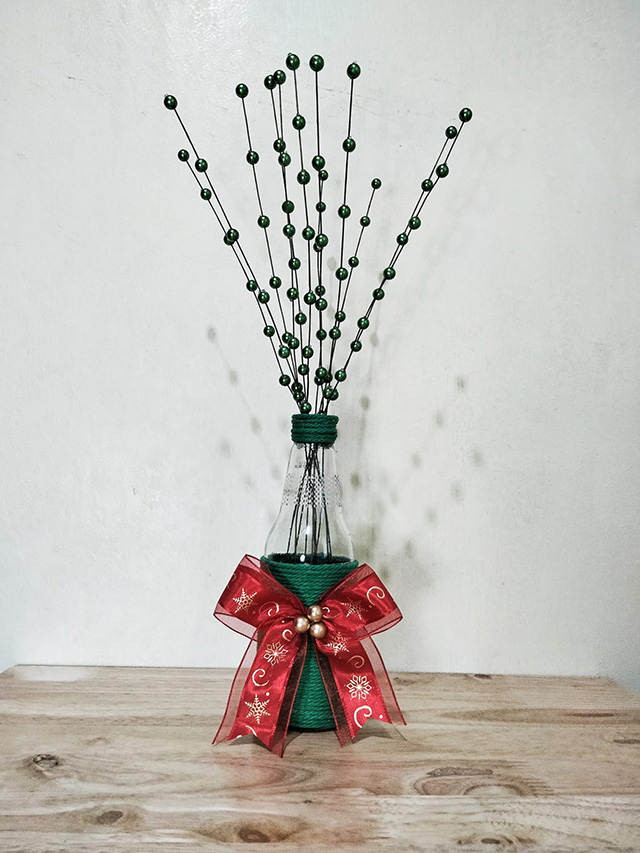 This Christmas "tree" by mom Marj PD might look simple but we think it's beautiful! All you need is a bottle, wrap it with green string and tie a red bow to cinch the look together. Drop some "leaves" inside and you're done!
Use a table lamp
Mommy Yan chose an elegant tree lamp that she placed on their TV console.

PHOTO BY Yan Sulit

Hang it up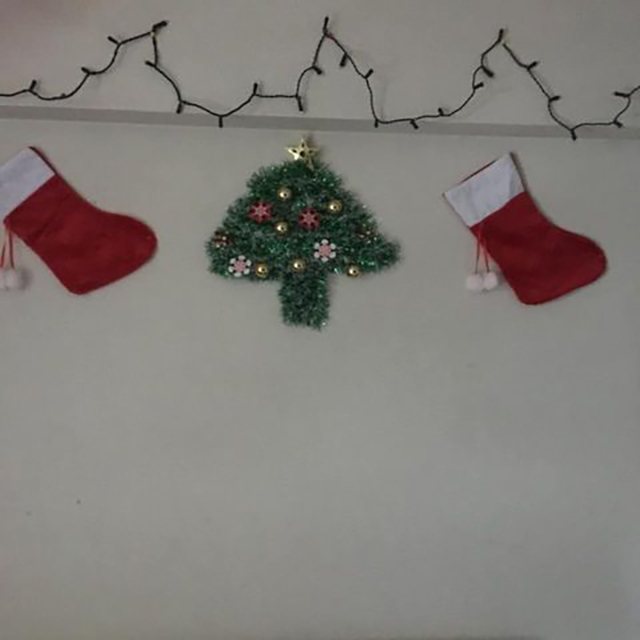 Keep it small, and out of reach from your children — "para 'di maabot ng malilikot na bata," said mommy Roda Bautista. This corner will surely keep surprise gifts for the little ones safe until they can finally open them on December 25th.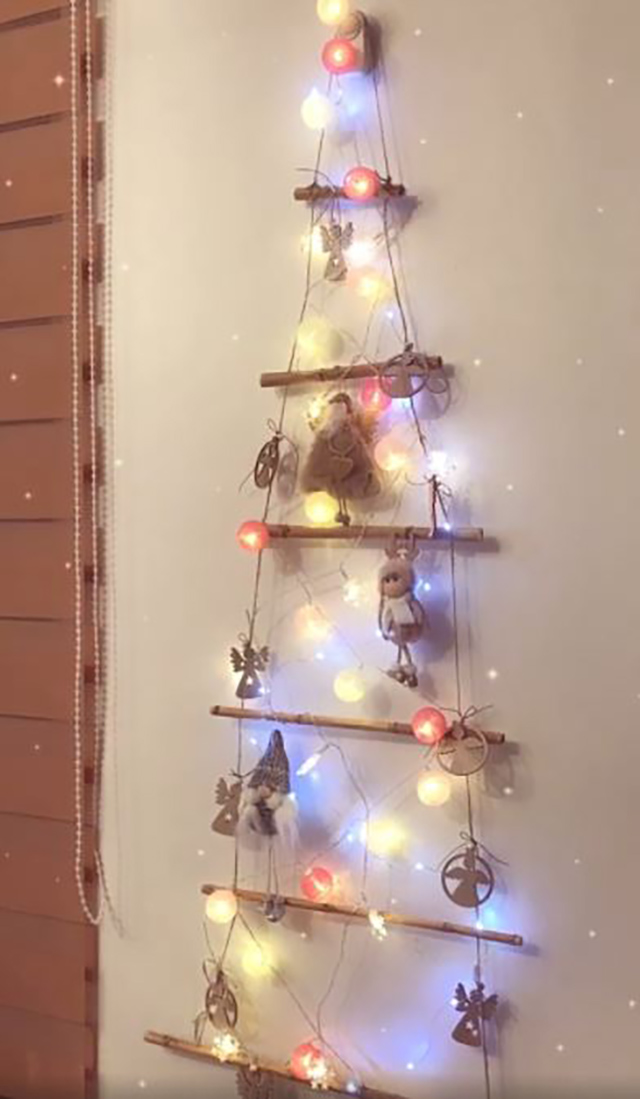 Mom Magell Duque-Mejia hung their Christmas tree made of wood and thin rope against the wall. Bright and colorful light bulbs, plus stuffed elves completed the decor. It's beginning to look a lot like Christmas!
Use recycled materials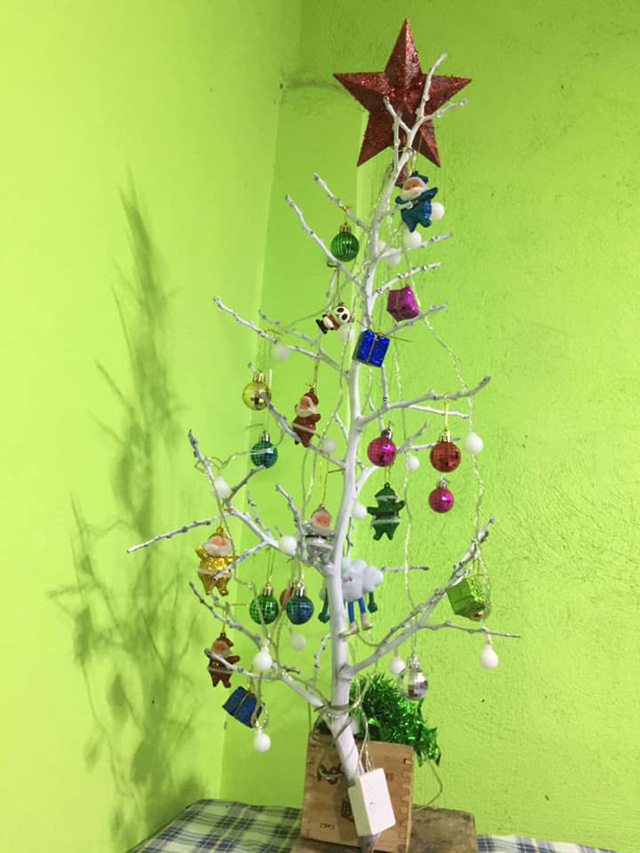 Mom Vana Cayabyab transformed this dried branch without spending a cent. All she had to do was paint it white and hang ornaments to complete the look!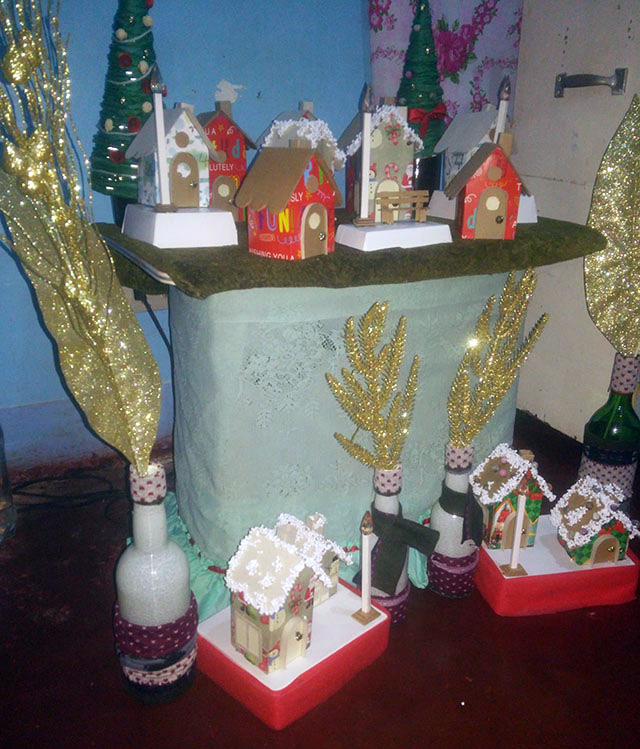 "Kaway-kaway!" said Jade Santos-Villegas as she showed her little Christmas village made out of recycled materials.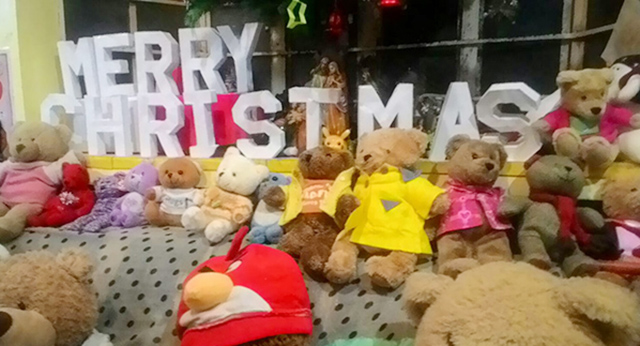 Emma Cruz and her family put their child's stuffed toys on display and made a standee that spelled 'Merry Christmas' using scratch paper.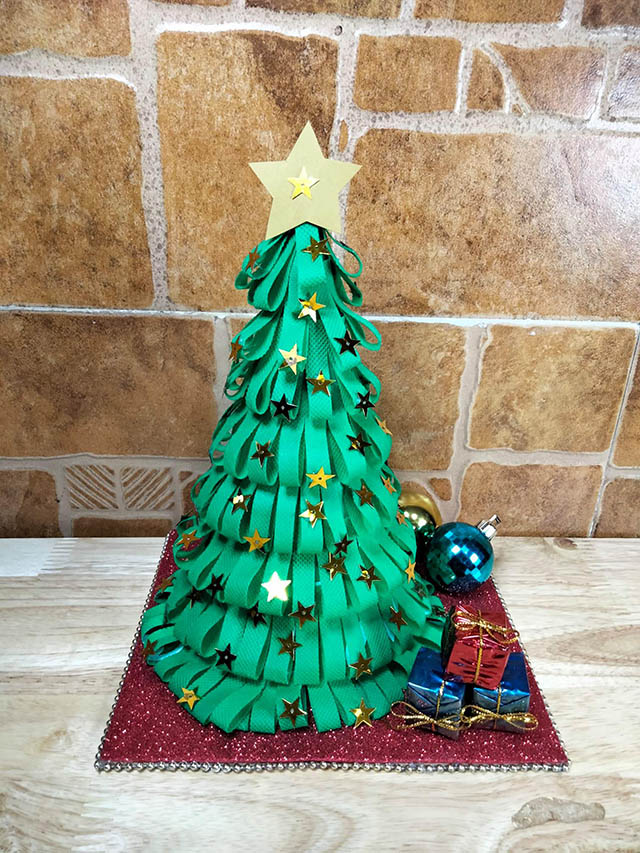 Mom Marj is super creative! Here she is again with a Christmas tree made from old eco bags.
Use paper
Mom Precious Pestaño-Mayuga brightened up their plain, white walls with the help of cut out paper. Using Cricut, she made hanging stars, a wreath, and her Christmas tree with mistletoes. She also made tried paper quilling — using thin strips of paper, she rolled it up, stuck them all together, and formed another Christmas tree.
Use felt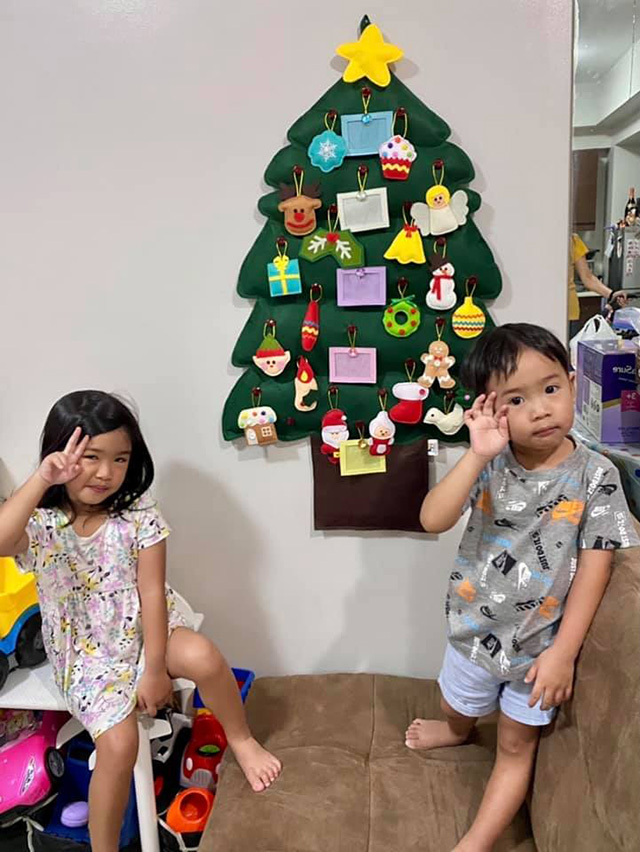 Don't have time to do a complete DIY? Mom Trins Se bought a Christmas tree made out of felt online and she and her kids had a blast decorating it. Lovely and with a personal touch!
Like other moms, Issa Ramos chose to print out designs and stick it on their walls as decorations. She also bought a felt Christmas tree, which her son had fun decorating.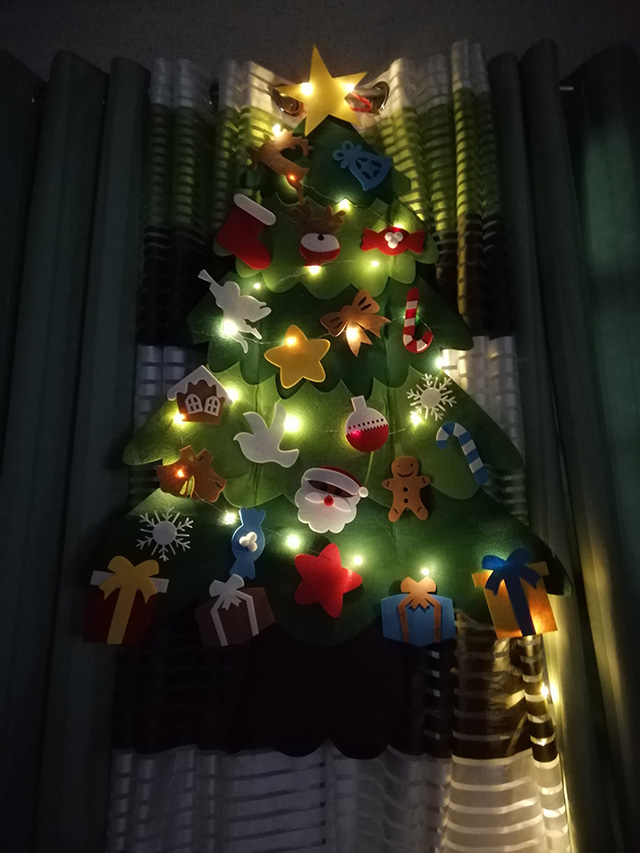 Mom Kathleen Bugarin set up her felt Christmas tree with detachable ornaments and fairy lights by hanging it on the curtains.
Want to share your DIY projects or #budgetperofancy home makeover? Email us at smartparentingsubmissions@gmail.com and tell us about your project. For more home improvement and renovation ideas, click here.