How to Live With Less? Stop Buying Things Just Because It's on Sale for Starters

The journey toward minimalism can be challenging, but it will be worth it.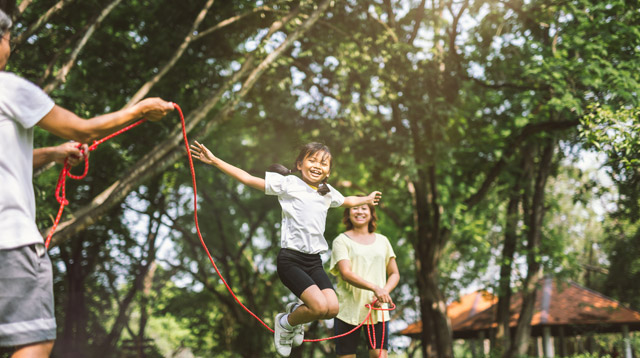 When we published the story of the Pinay mom in Japan who successfully transitioned into a minimalist lifestyle, many were inspired by her story – not just because of the basics she can live with, but also because her husband and her kids are part of her journey.

It is tough for a parent to think about how to start a minimalist lifestyle, given the toys, clothes, shoes, and books that come with having kids. How can families consider such a significant shift if keeping the home clean and organized is already challenging?

It's never easy to let go of certain belongings, but it is not impossible. Just like the Pinay mom and her family in Japan, changes can be done in stages. Manage your expectations, and don't expect results to happen overnight. 

What other parents are reading

How do families benefit from a minimalist lifestyle

After starting a minimalist lifestyle, many families have rediscovered the wonders of nature and the outdoors. As a way of spending quality time together, they visit parks and museums as well as started new hobbies like drawing and reading.

At home, decluttering and making space for things you really use can make your home brighter and more organized. It also helps you think clearly as well as encourage your kids to move around freely. Going minimalist doesn't just improve the home, it can also have a positive impact on your wellness and your kids' development as well. Here are more rewards you'll reap from choosing a minimalist lifestyle:

ADVERTISEMENT - CONTINUE READING BELOW

Make better choices and wise buying decisions

Sale announcements and discounts are always on the radar of parents who love bargains. Even if the cabinets at home are filled with supplies, they won't pass up the chance to hoard more – especially if it's available at half the price. While it's good to be prepared for emergencies, you might end up not using these at all. On Becoming Minimalist, Joshua Becker shared how minimalism has taught him and his kids the importance of thinking about what we spend our money on.

"We just think through our buying decisions more carefully. This is an invaluable lesson for children to learn as they get older. We no longer buy something just because we have the money, we buy things because we truly need them," he explains.

What other parents are reading

More quality time spent with the family

In our article, Kat shared how her kids love spending time outdoors and visiting parks. Since they have fewer toys to play with, playing outdoors, exploring, and drawing as a pastime became welcome alternatives. Many studies show the importance of playtime and travel to your kids' development. Opting for a minimalist lifestyle allows you to widen their horizons and bring them outside the comfort of home.

Becker explains that you can "create fun, family experiences. Do something new that everyone will enjoy. Take a trip to the beach, the amusement park, or a weekend in the city."

Kids learn good values and how to make do with what they have

ADVERTISEMENT - CONTINUE READING BELOW

Recommended Videos

After acquiring too many things and living in a house filled with "nice things and her kids' possessions," author Kaia Roman decided to take a huge step toward minimalism. She shared their story in an article on MindBodyGreen and how they're able to live out of two suitcases each.

Aside from investing in travel and experiences for their family, Kaia noted how freeing switching to minimalism was and how her kids have benefitted so much from it. "Our children have learned to appreciate awesome hand-me-downs and play with what they find in their surroundings. I've seen them make elaborate games out of some sticks and a blanket. I like the resourcefulness our lifestyle has inspired in them," she relates.

What other parents are reading

A less stressful environment is achieved at home

Imagine coming home to a house filled with clutter and a messy living area – would you want to sit on the sofa to take a break? Probably, not! We're sure that instead of feeling relaxed, you'll feel more stressed.

According to Motherly, "clutter can trigger the release of the stress hormone cortisol, which can increase tension and anxiety and lead to unhealthy habits." The article cited a study by Cornell University in 2016, stating that "stress triggered by clutter may also trigger coping and avoidance strategies, like eating junk food, oversleeping, or binge-watching Netflix."

To avoid stress and to feel more at ease the moment you step inside the house, schedule a decluttering session, and marvel at the effects of this challenging yet rewarding task. In an article on Motherly, licensed clinical professional counselor Joyce Marter says, "By purging unneeded items from our homes, it is like deleting files to create disk space on your computer. Suddenly, the whole operating system is more efficient…"

ADVERTISEMENT - CONTINUE READING BELOW

Decluttering, which is an integral part of living a minimalist lifestyle, not only avoids stress. It is also believed to promote better sleep, better diet, and a better body.

What other parents are reading

Minimalism brings the family together

Choosing to start a minimalist lifestyle begins with you, but at the end of the day, it's a family affair. Involve your kids every step of the way and include them in the decision-making. Leo Babauta of Zen Habits who has six kids shares that "minimalism is a conversation. In a family, minimalism is really a conversation of what's important, what's necessary, why we own things and do things."

The next time you schedule a decluttering session, make sure your kids are present. Ask them to bring out their toys, books, and other belongings. From there, they can pick which ones they want to keep and the items they can give away. It may be difficult at first, but you'll be surprised at how this can help them in the long run.

In the story of the Pinay mom living in Japan, it's her kids who remind her to stop buying new clothes and shoes. Who knows, the next time you visit the mall, your little ones won't be asking you to buy them a new toy! Switching to a minimalist lifestyle and making decluttering part of your routine require patience.

What other parents are reading

Celebrate your pregnancy milestones!


Enter your details below and receive weekly email guides on your baby's weight and height in cute illustration of Filipino fruits. PLUS get helpful tips from experts, freebies and more!

You're almost there! Check your inbox.


We sent a verification email. Can't find it? Check your spam, junk, and promotions folder.

Trending in Summit Network