Smart Parenting Readers Share Their Yaya Real-Life Horror Stories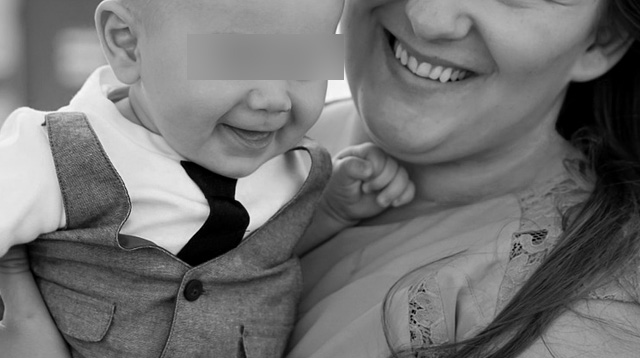 No doubt, yayas are a big help around the house especially for families with young kiddos and full-time working parents. But sometimes, they're more nuisance than help, as the parents from our last yaya horror story collection can attest. Evidently, a lot of SmartParenting.com.ph readers agree as we received quite a number of your own yaya horror stories in our inbox! (Have a yaya horror story to share? Send us a message on Facebook.)

Here are some of the most frustrating, shocking and even criminal things SP families have experienced with their yayas, as told by the moms and dads themselves (they have been edited for clarity): 

The Posting Poser
"I was browsing through Facebook when I saw a familiar name and face that showed up in the 'people you may know' notification in my feed. I clicked it, and to my shock and horror, it was our yaya posing sexy in her pictures. As I looked through her feed, I saw that she was wearing some of my clothes, my jewelry, my shoes, my make up, even my underwear! She was also wearing my husband's cap and my 2-year-old daughter's hair accessories. She also posted pictures with our wine bottles while holding a wine glass. The photos were taken at our home!

"My feelings quickly escalated from shock to feeling violated because we trusted her so much. She would freely come in and out of our master's bedroom, and we leave her to tend to the house and watch over our child when my husband and I go out. It was an attack on our privacy and kindness, to say the least. We could not have imagined her to be capable of doing those things because she looks so innocent, shy, and meek. She had everyone fooled, including my extended family. 

"There were pictures of another girl in front of our house, and this ultimately enraged me. I felt a threat to our security. How long has she been bringing strangers to our house? I immediately fired her. I had her blocked in our subdivision, and I will definitely file a police blotter the instance she harasses us in any way." --*Vicky

How to deal
What do you do in a situation similar to the one above where yaya posts pictures of herself wearing your clothes? If you think your yaya is worth keeping, confront her first, says yaya expert Menchit Ordoveza of My Dearest Nanny RI Educaregiving Resources. If she repeats the offense and you no longer feel at ease with having her in your home, ultimately it's your call to let her go. (Read more on Facebook-related yaya conundrums here.)

ADVERTISEMENT - CONTINUE READING BELOW

What other parents are reading

The Dishonest Dropper
"I'm a single mom, and I desperately needed help around the house while I was at work. So I hired a yaya for my baby girl, and I was thankful that a cousin was visiting and staying at our house when the yaya horror incident happened.

"I came home from work, and my cousin told me that while she was in the bathroom earlier that day, she heard a loud thud immediately followed by unsettling cries from my then 8-month-old. She asked the yaya what happened, and she said that my baby hit her leg on the table. 

"A week later, she asked if she could go visit her grandma, and I agreed. I don't know what came over me, but while she was was away, I went through her things and stumbled on a notebook. It was apparently her diary, and one of the things she wrote about was the incident my cousin told me. She wrote that while she was texting, my daughter fell from her grip and hit the table head first! I didn't hire anymore yayas after that." --*Kayla

How to deal
Is your yaya spending too much time on her phone to the point that she neglects her duties? Myra Mabugat-Menguito, an educator with the CFC Educational Foundation, Inc. (CFC-EFI) and speaker/facilitator of CFC-EFI's yaya seminars, shared her personal experience with the issue to Smart Parenting. "Initially, I called our yaya's attention to the unclean parts of the house. When she said she had actually cleaned them, I showed her that it was noticeable how it was hurriedly done.

"I also calmly said (in Filipino), 'I just noticed that you are spending so much time texting. I am not stopping you from texting or watching TV. My only request is that you accomplish your tasks first. Just focus and concentrate. You will notice that your assigned chores are indeed simple and they can be done excellently.' That conversation worked wonders." If things get too out of hand, Mendoza suggested a "no cell-phone use during work hours" rule. 

What other parents are reading

The Hellish Helper
"I saw your article about yaya horror stories and it reminded me of what happened to my sister when she was just a year old, and I was 6.

"My family and I left for a vacation to the U.S. without my little sister. Upon returning, we got home to my sister who had bruises all over her body -- arms, legs, shoulders and stomach. My mom asked the yaya about it, and she simply said that my sister would run into things or just trip.  

"A few days after, another maid of ours who does the chores around the house, admitted to my mom that the yaya actually pinch and hit my sister! She even caught her threatening my sister with a knife. She was only 1! It got me really scared and upset -- it still scares me that a 1-year-old would be treated that way for just being herself." --*Donna

How to deal
The story above is considered child abuse as defined by Republic Act No. 7610 or the "Special Protection of Children Against Abuse, Exploitation and Discrimination Act." Take immediate action right away if your yaya is clearly abusive to your child. Read this to know what to do when yaya steals or hurts your child.

For less serious cases, if your yaya is being irrationally impatient and uncaring towards your child (e.g., shouting at your child and making threats to get him to listen), Michele Santos-Alignay, a registered counselor and a parenting, relationship, and family life specialist affiliated with The Love Institute, advises explaining the value of treating children positively. Give concrete examples of what she should do instead of shouting or threatening. "However, you need to note your own behavior, too. You need to walk the talk," she said. 

Menguito says that it could also be something else that's bothering your yaya. "More often than not, she may also be experiencing some form of stress," Menguito says. "Remind her that whatever it is she's going through, her concern for the children should always be there, just as you care for her as part of the family."

ADVERTISEMENT - CONTINUE READING BELOW

What other parents are reading

One Mom's yaya hits 
*Tricia sent us her very own list of all yayas with this message: "I think need a psychiatrist. I am traumatized." She says that the previous yaya horror stories Smart Parenting published "are nothing compared to what we've been through for eight years." Here are some she shared, and, yes, one family experienced these yayas. Groan with frustration.   

Yaya #1: Brought a guy in the house and they took a bath -- at the same time. My young daughter said reported, "Mama, bold sila."

Yaya #2: Fed my other daughter rice that had water dahil wala daw sya maisip ipakain. She cooked fried chicken while frozen. She kept asking for the numbers of the construction workers and guards inside the village. If we leave the house, she would announce where we were with her textmates. 

Yaya #3: Klepto. Binubulsa lahat ng trip nya from bag, damit, lampin, etc.

Yaya #4: Mas klepto. Ninakawan pati kapwa yaya nya. 

Yaya #5: She left while we were at the office -- siya na daw ang president ng frat nila. May excursion sila sa Pampanga. Dala ang cellphone worth P30k, bigas, shampoo, at kung anu-anung groceries.

Yaya #6: We provided her transportation fare, only to find out she was pregnant. She needed to go back to the province by her sixth month.

Yaya #7: Kicked my daugter few times, which we caught on cctv.

Yaya #8: Slapped my daughter twice, which we caught on cctv.

*Names have been changed to protect privacy. 

Trending in Summit Network