6 Questions About Parental Leave for a Solo Parent, Answered!

We asked a lawyer about your most pressing questions when it comes to the seven-day parental leave under the Solo Parent's Welfare Act.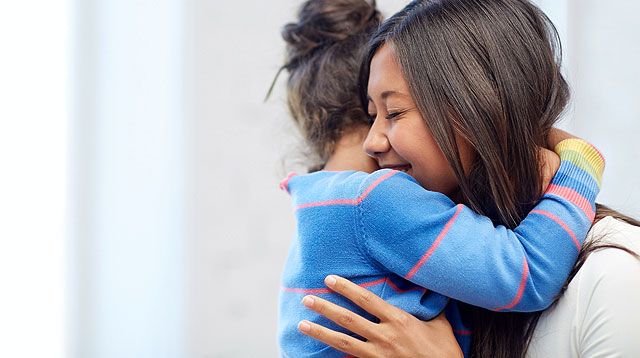 The Solo Parent's Welfare Act of 2000 or Republic Act 8972 is a law that helps single parents manage his or her responsibilities as a parent and sole provider for the family. Many of you still write to us asking about one of its most popular benefits: the seven-day parental leave.

Here is Atty. Maria Cristina Yambot-Tanseco, managing partner at Yambot Ocampo Lopez Law, who provides legal advice on your most pressing questions about the solo parent leave. 

1. Am I still considered a single parent even if my ex-husband -- our marriage is annulled -- gives child support? My employer says I'm not qualified to avail of the solo parent leave.
"Yes, a parent left solo or alone with the responsibility of parenthood due to declaration of nullity or annulment of marriage as decreed by a court or by a church is considered a solo parent as long as he or she is entrusted with the custody of the children," explains Atty. Yambot-Tanseco. Republic Act 8972 also states that you are entitled to its provisions "even if there is child support." 

ADVERTISEMENT - CONTINUE READING BELOW

2.  Are parental leaves different from the usual sick and vacation Leaves (SL/VL)? My company's HR officer says I can use my SL/VL instead of applying for parental leave.
Yes, it is. "Parental leave under the Solo Parent Welfare Act of 2000 is provided in addition to and on top of leave privileges under existing laws," stresses Atty. Yambot-Tanseco. However, you can only avail if you have rendered at least one year of service to the company, regardless of your employment status, or if the service was done in time increments. You also need to present a Solo Parent ID or Identification Card or a certification issued or validated by the Department of Social Welfare and Development (DSWD). (How to apply for a Solo Parent ID is detailed here.) Lastly, you will need to inform your employer ahead of time. 

3. Does the company have the right to decline my solo parent leave application if it falls on a "critical work day" despite filing the leave in advance? 
There is no clause in the Solo Parent's Welfare Act that supports this. "The implementing rules and regulations of the Solo Parent Welfare Act says parental leaves should be filed 'within a reasonable time period,' which could depend on each situation, or the existing company rules," says Atty. Yambot-Tanseco. The Civil Service Commission's (CSC) guidelines on the grant of parental leave to solo parents states that a week's notice prior to availing of the leave is sufficient enough. "An exception would be for emergency situations and such examples as when the solo parent is attending to the medical needs of a child," she stresses. 

The guidelines also detail the circumstances in which you can use your parental leaves. These are attending to personal milestones of a child such as birthday, communion, graduation, and other similar events, performing parental obligations such as enrollment and attending school programs, PTA meetings and the like, attending to medical, social, spiritual and recreational needs of the child; and other similar circumstances necessary in the performance of parental duties and responsibilities, where physical presence of the parent is required. 

What other parents are reading

4. I need to work to earn and provide for my child, but I also want spend time with my baby. If I don't use it, are the parental leaves convertible to cash? 
Sadly, no, unless you have a prior agreement with your company that allows this conversion, says Atty. Yambot-Tanseco. But if you think -- or more importantly, if you have proof -- that your company is unjustly denying you parental leaves, the unused leaves can be used as basis for computing damages, if the court rules in your favor. Unused parental leaves are also not carried over the following year, so make sure you use them and use them wisely, granted that you've met the conditions for it. 

ADVERTISEMENT - CONTINUE READING BELOW

Under R.A. 8972, solo parents are also entitled to a flexible work schedule as long as it does not affect your productivity at work or the company's productivity. You can always speak to your bosses and come up with an arrangement that would benefit both parties. 

5. The company I work for is requiring me to submit documentation of the activity we are to do with the child on the day of my leave. Is that legally required?
"No, there is no requirement under the law nor its implementing rules," says Atty. Yambot-Tanseco. Remember, though, that the parental leave is given to you to help you perform your duties as a parent. Availing them for other purposes is not just shortchanging your company, but also your child. Plus, it could be grounds for non-eligibility. 

6. Aside from marriage, what are the legal grounds that would render my solo parental leaves forfeited? 
Grounds for termination of solo parent benefits detailed in R.A 8972 is "a change in the status or circumstances of the parent which makes her no longer solely responsible for raising the child," says Atty. Yambot-Tanseco. She explains that marriage may not automatically mean a change in status. If a woman remarries, but her new spouse has not adopted the child or her ex does not want his son to be adopted by her new husband, "the mom is still considered a solo parent as long as parental responsibility over the child belongs solely to her," she says. 

ADVERTISEMENT - CONTINUE READING BELOW

You also need to renew you Solo Parent I.D. yearly to continue to avail of the benefits. When you renew, a social worker assesses and evaluates your status, similar to when you first applied for the ID. Failure to renew the card automatically means your status as a solo parent has changed.

Trending in Summit Network