Exhausted Mom Asks: How Do I Get My Husband to Do Household Chores?

Ask yourself, "Is your husband okay with you feeling run-down and exploited?"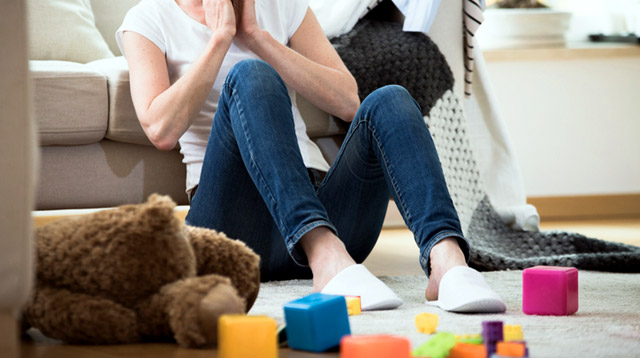 Many mothers will be able to relate to this situation that one mom found herself in — and it has inspired many quote cards and memes. 

In a question she sent to an advice column "The Sweet Spot" of The New York Times, the mom shared she felt "stuck in domestic drudgery" — she works full time, takes care of most of the house chores, and organizes family activities. The mom has been married to her husband for 10 years, and they have two kids and a dog. Clearly, she's exhausted. 

"My husband and I have had several discussions and sometimes arguments about sharing the household workload," said the mom. "We make new agreements about duties that my husband can take on, but within a week these agreements have fizzled out."

What other parents are reading

Frustrated and with resentment for her husband building up, she asked for advice what to do. Thankfully, The New York Times columnists Cheryl Strayed (whose memoir Wild was made into a movie starring Reese Witherspoon) and Steve Almond answered, plus a few more words of wisdom from other experts.   

1. Mom, you need to believe doing household chores and raising children are not just your job
We know you know this, but it's worth repeating because many of us grew up thinking this was our job. "Women in cultures all around the world have long been expected to perform most of the tasks related to caring for a home and children," says Strayed, an award-winning writer. 

Demanding your husband to share in chores (and parenting) is valid. A husband must realize that "he wears clothes, so he does laundry," said Carolyn Hax in a column for The Seattle Times. "He eats food, so he buys, cooks and/or cleans it up. He uses the rugs, tables, bathrooms, and bed, so he vacuums, wipes, scrubs and makes. He uses household items, so he puts them away." 

2. Do not accept incompetence as an excuse
Just because he doesn't know how to do any chores — even something as simple as washing the dishes — doesn't mean he doesn't have to do anything around the house. "Your husband isn't good at certain tasks, so he shouldn't have to do them. No. He should learn how to do them," said Almond, a best-selling author. "Negligence as a domestic partner is unacceptable. Your exhaustion and unhappiness alone should be enough to motivate him. Why isn't it? Is your husband O.K. with you feeling run-down and exploited?"

"While some men feign incompetence, some genuinely have never learned how to do housework," sociologist Scott Coltrane tells BabyCenter. If this is the case for your husband, take the time to teach and demonstrate it to him. While you're at it, have the kids with you too, so they get to learn at a young age and grow up to be competent adults.

ADVERTISEMENT - CONTINUE READING BELOW

What other parents are reading

3. Make distinct divisions of labor
Sit down and have a discussion about the division of labor at home. "Address this conflict in your marriage with the seriousness you would in response to anything that contradicted your deepest values. You wouldn't tolerate it if your husband repeatedly lied to you, would you?" Strayed explains. 

Talk to him how you're feeling overwhelmed and exhausted, says psychologist Joshua Coleman. Then, write down every chore and who currently gets it done. Then, re-assign the tasks depending on who's more suited to it — or the person who hates the chore least. "Each helps the other carry life's weight, and your differences allow you to bring a strength the other lacks," adds Hax. 

4. Don't do the chores your husband neglects
So, you've already agreed on who does what but your husband doesn't hold up his end of the bargain. What to do? Nothing. "Tell your husband you won't be doing his share of the emotional and domestic labor anymore and follow through," Strayed pointed out. (Yes, resist the urge to rescue him as you tend to do with your kids.) 

If he has tasks that must get done, like paying the bills, switch it with another. "He does laundry, for example, or has nothing to wear," said Hax. If he neglects to wash the dishes, only wash the ones you use and leave his in the sink.

Hax added, "It's fundamentally difficult to keep loving someone who chooses to make your life harder than it would be if you were alone."

CONTINUE READING BELOW

Recommended Videos

Celebrate your pregnancy milestones!


Enter your details below and receive weekly email guides on your baby's weight and height in cute illustration of Filipino fruits. PLUS get helpful tips from experts, freebies and more!

You're almost there! Check your inbox.


We sent a verification email. Can't find it? Check your spam, junk, and promotions folder.

Trending in Summit Network