Here's Everything You Need To Know About The Annulment Process

From the first few steps you need to take to the cost and actual process.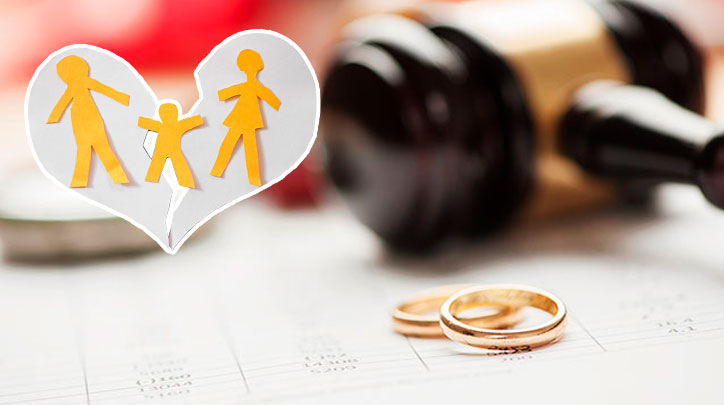 In the Philippines, if you feel trapped in an unhappy and problematic marriage, you have quite limited options under the law to get out of it. Marriage may only end through death or the complicated process of annulment. Legal separation may also be considered as an option, but not divorce, as it is still not yet legal. But some lawmakers have proposed bills to finally legalize it. (The Philippines is the only country apart from The Vatican that does not have a divorce law.) Currently, divorce is only possible for Filipino Muslims. It is allowed under the Code of Muslim Personal Laws.

How do you differentiate annulment, legal separation, and divorce?

To differentiate an annulment from a legal separation and a divorce, you have to understand the very definition of each. An annulment, once allowed, considers the marriage as if it never happened because the Court established that it was invalid or null from the very beginning. A divorce identifies and ceases a legally valid marriage.

On the other hand, a legal separation allows the two parties to separate their possessions and live apart from each other. Still, it does not end the marital union and would not allow either of them to remarry. They could even be charged with adultery or concubinage if caught with another partner.

How do you get an annulment?

Getting an annulment through Court proceedings is lengthy, tedious, and costly. The term "annulment" generally refers to the process of having a marriage dissolved under Philippine law, but this is not entirely accurate.

ADVERTISEMENT - CONTINUE READING BELOW

There are two separate grounds to dissolve a marriage. One way is by filing for "Annulment of Marriage," wherein it assumes that the marriage was valid from the beginning until it is annulled by the Court. Another is filing for a "Declaration of Nullity of Marriage," which means the marriage was void at the onset. Both ways conclude to the separation of the marital union between spouses.

The first method, Annulment of Marriage, has six grounds, and they are as follows:

Lack of parental consent

 

Unsound mind

 

Marital consent was obtained through fraud

 

Marital consent was obtained through force

 

Impotence

 

Sexually-Transmitted Disease

 

On the other hand, the second method, Declaration of Nullity of Marriage, has nine grounds, which you may find below:

Below eighteen years old

 

Solemnizing officer lacks authority

 

No marriage license

 

Bigamous marriages

 

Mistake of identity

 

Failure to record a previous marriage in the civil registry

 

Psychological Incapacity

 

Incest

 

Violates public policy

 

How do you file for annulment of marriage?

Consult and choose a lawyer

Your lawyer is one of the people you will trust with the whole story of your marriage, keeping in mind the different grounds for annulment mentioned above. Your lawyer should inform you of all the steps you need to go through, the costs, and the odds that your case will be granted annulment by the Court should you choose to proceed to file for an annulment.

Avoid getting in touch with "fixers," or anyone claiming to be able to help you to dissolve your marriage without having to go through the proper process. This is not only illegal but also a waste of money.

CONTINUE READING BELOW

Recommended Videos

Prepare the Petition

After choosing your lawyer, he will inform you of the most appropriate ground in dissolving your marriage. Every situation is different, given the several possible grounds for your appeal. The lawyer would then present the draft of the Petition to you to have it reviewed. Once decided and finalized, you will then need to sign the Petition alongside your lawyer for filing in Court.

File the petition

The petition shall be filed in the Family Court where you or your spouse has been residing for at least six months before the date of filing. If your spouse is a non-resident, you can decide where the Petition shall be filed. You will need to pay the docket fees upon filing, as well. Then you will proceed to the court process.

What is included in the court process?

This is the longest stage. During this process, you will undergo the following:

Summons

The Family Court Judge will issue a Summons, which should be personally received by your spouse. A copy of the Summons will also be sent to your spouse at his/her last known address by registered mail or any other means. If your spouse cannot be reached or located through, or his whereabouts are unknown, a Summons would be done via publication in a newspaper once a week for two consecutive weeks. This is a necessary step, so your spouse can file his response within 15 days or 30 days from the last date of publication in a newspaper.

ADVERTISEMENT - CONTINUE READING BELOW

Answer/Collusion Investigation

If your spouse does not respond within the allotted time, the judge would order the public prosecutor to investigate if you and your spouse are conniving and then report his findings to the Court. If you and your spouse are working together to get your marriage annulled, your case would be dismissed.

Pre-Trial

After the last pleading has been served and filed, or upon confirmation by the public prosecutor that no collusion is happening between the two parties, the Court would send a notice of Pre-Trial. It should include the date of the pre-trial conference, and an order directing the two parties to file and serve their own pre-trial briefs, ensuring receipt at least three days before the pre-trial date. Failure to appear at the Pre-Trial may cause your petition to be dismissed unless your lawyer or a duly authorized representative appears in Court and provides a valid excuse for your non-appearance.

After the pre-trial conference, the Court would release a Pre-Trial Order. This includes the facts stated, documentary evidence, witnesses, etc.

Trial

Your witnesses, including you, your psychologist/doctor, and another witness (e.g., relative, family friend, children, etc.), would be presented first. Then, your lawyer would file a Formal Offer of Documentary Evidence after the statements of your witnesses. Your spouse and his/her lawyer would then do the same. The Court may request the filing of memoranda within 15 days from the end of the trial period. Only then would your case be reviewed for a decision.

Decision

ADVERTISEMENT - CONTINUE READING BELOW

The petition may either be granted or denied by the Court. If you and your spouse share a property, it would be liquidated, partitioned, and distributed. The Court would also decide on who gets custody of your children.

Motion for Reconsideration/Motion for New Trial

Depending on the Court's decision, you can file a motion for reconsideration or motion for a new trial within 15 days from the notice of the decision. If no such pleading was filed within that timeframe, the decision then becomes final.

 

Registration of the Decree

 

 

You are required to register the Decree of Annulment/Declaration of Nullity within 30 days upon receipt of the decision. To do this, you need to go to the civil registry where your marriage was registered, the civil registry where the Family Court is situated, and the Philippine Statistics Authority (PSA). 

How much does annulment cost in the Philippines?

Not only is getting an annulment long and tedious, but it can also be expensive. The major fees included in an annulment process are the following: 

Filing fees. Php 10,000 or less

 

Acceptance fees: Php 100,000 and up

 

Pleading fees: Php 5,000 to Php 10,000 each

 

Appearance fees: Php 5,000 to Php 10,000 each

 

Doctor/psychiatrist fees may vary.

 

What other parents are reading

On top of all that, you also need to cover minor fees, such as publication, transcript of records, etc. also need to be considered. If you're thinking of filing for an annulment, prepare at least a budget of between Php 150,000 to Php 200,000 and even more. The amount can increase in case the Court would require more requirements, leading to more pleadings and appearances. 

ADVERTISEMENT - CONTINUE READING BELOW

Everyone wants a long and happy marriage. Unfortunately, not everyone gets to live it. Getting an annulment is still the only legal way for Filipinos to dissolve their marriages. Marriage is not something you get in blindly or in a rush. Make sure you and your spouse can work together to make the marriage last. Otherwise, face the consequences of undergoing an expensive and tedious process of having an annulment. 

What other parents are reading




Celebrate your pregnancy milestones!


Enter your details below and receive weekly email guides on your baby's weight and height in cute illustration of Filipino fruits. PLUS get helpful tips from experts, freebies and more!

You're almost there! Check your inbox.


We sent a verification email. Can't find it? Check your spam, junk, and promotions folder.

Trending in Summit Network