Why You Should Not Buy Life Insurance for Your Baby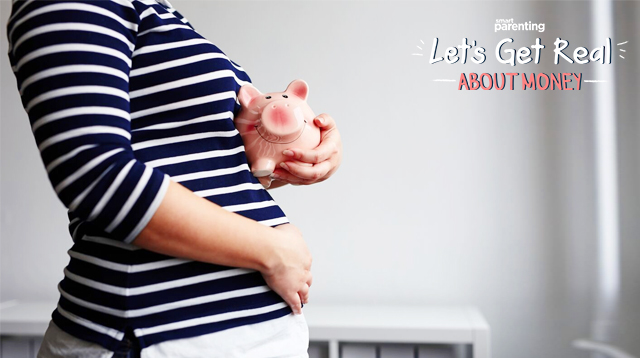 "You have a new baby? Oh, you should buy insurance for her while she's young and it's still cheap."

You might have heard this sales pitch when you became parents. I remembered when we brought our firstborn daughter to her first pediatrician check-up. The nurse had a list of questions for her baby record book including whether we are interested to buy an insurance policy. I thought she meant for us, her parents. But she told me, "No, for the baby. The premiums are cheaper, so you should take advantage."

If you find yourself at the receiving end of a similar sales pitch, say no, advised Melvin Esteban, wealth management executive with Insular Life Assurance Co. Ltd. "Children have no insurable interest because they have no financial dependents. In the event something untoward happens, it will be emotionally devastating, but there is no financial loss to the family," he explained.

Manulife senior vice president Melissa Henson shared the same view. "Life insurance is a financial tool that provides income replacement or supplement to cover situations where the insured can no longer work or earn. Hence, we do not think it is ideal to get life insurance for a newborn baby."

It doesn't mean, however, you or your family doesn't need insurance—it's just a matter of when you need to purchase one for her or him.

Gift your children with insurance when the time comes

While life insurance is a no for minors as the insured party, for now, there are other insurance products that may be a good fit at the right time. Esteban says you can give insurance as a gift to your child when he or she reaches senior high school or college.

ADVERTISEMENT - CONTINUE READING BELOW

Esteban explains, "Your child can then continue paying for premiums when he or she begins working. This way, you are providing for your child and the family he or she will have. It can also be a savings plan so your child will have a nice pot of money in a few years for further education, to start a business or for travel."

Buy or add to your life insurance

Esteban said that with every new member of the family, parents need to consider buying or adding insurance to provide for their child or children. "Minors need many things, from food to housing to medical to education.  Plan around these needs and then buy or add life insurance."  

Henson suggested parents get life insurance for themselves and to name the child as the beneficiary "so that if anything unfortunate should happen to them—for example, death, disability or severe illness—the insurance policy's proceeds will provide the financial support needed by the child."

What other parents are reading

Choose the relevant insurance riders

Most insurance proposals include riders from accident coverage to critical illness. A rider is basically an add-on to the primary policy and offers benefits over and above the policy, subject to certain conditions. It's one way to customize the benefits on your life insurance policy to suit your specific needs.

The rider costs are minimal, so you will likely say yes to most if not all, but Esteban cautioned you to review the proposals carefully. "We buy insurance to mitigate risks and the most important riders are the ones that will have the highest consequence. 

"I always recommend getting the disability rider because while the probability may be low, the cost will be quite high (to the affected party) should it happen.  A critical illness rider is also useful because health issues are a universal concern." 

Esteban, however, says to be careful with accident riders because the clauses tend to be prohibitive. "Always best to ask questions for details on just what is covered and what is not."

Does your insurance provide you enough coverage?

Parents tend to buy insurance based on how much premium they can afford to pay. "That's not a bad thing, but it will be helpful to know how much insurance you need. Then try your best to hit that amount or go higher," Esteban recommends.

In the past, the rule was for individuals to be insured for at least 10 times of their annual expenses or income. However, with rising inflation and the historically low-interest rates, financial advisors are now recommending to own insurance at least 20 times of one's annual income or expenses.  

"This is usually out of reach for most parents, so my suggestion is to know your insurance goal and consciously reach for it as you find the funds," added Esteban.

Many start by buying insurance equivalent to their annual family income or expenses. Say the family income is Php700,000 a year, but the expenses reach Php850,000. Get an insurance that will cover the higher amount, which is P850,000. That way, you and your loved ones will have a buffer of at least one year's worth of savings should something unexpected happen. But don't forget to save your way to getting insurance 10 or 20 times as funds become available.

ADVERTISEMENT - CONTINUE READING BELOW

Your life insurance should not be just a life insurance

Beyond life insurance, there are other products that are designed for specific needs that may be worth considering making an investment. Henson recommends two from her company that is designed to secure a child's education.  

One is actually a mobile app that allows parents to learn about projected education costs at their preferred local university by the time their child goes to college. The app helps calculate how long and how much parents need to save to get there. Clients can purchase a plan with a few easy clicks on their mobile devices starting at Php10,000. (You can read more here.)

Another option is an investment-linked insurance product that you can purposely get for your children's education. Henson says one of its products called Education Builder has an annual education benefit that can be paid out yearly for four to five years when the child reaches age 18. "It also has an education rider that guarantees the payout of the annual education benefit in case of the insured's disability or death. And in case of disability of the parents (insured), the remaining premiums for this insurance will be waived."

Before you go out and buy insurance, remember there is no one-size-fits-all solution. Ideally, you can speak to an independent financial advisor about your options. What's tricky is when you take advice from the same person selling you the product (and is eligible for commission). In the end, make sure you are making an informed decision before you sign on the dotted line.

Aneth Ng-Lim began her career as a writer and happily returns to her journalism roots after working as a communications specialist in the government and the private sectors. While working for a bank as a consumer education head, she honed personal finance skills and increased her money smarts. A woman empowerment champion, she is a proud mom to two teenage daughters.

Editor's note: If you buy something through our links, Summit may earn an affiliate commission at no extra cost to you. 

Trending in Summit Network