Earn Money While Staying At Home! 5 Easy Online Jobs And Businesses To Try

From home business ideas to online jobs – we've got you covered.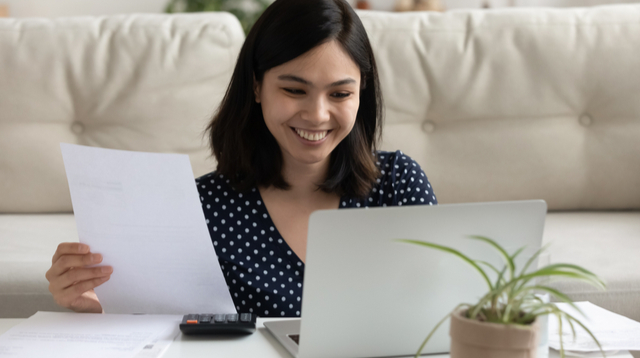 Almost a year of community quarantine has affected people's source of livelihood and income, which is why many are opting to start a small business at home or hustle freelance work. And as parents, you're probably thinking of saving more money in case of emergencies, so earning extra can be beneficial.

Work at home ideas to try

If you want to make the most of your time in the house, there are a lot of work at home ideas to explore. Here's a list of different opportunities to get you started.

Home business ideas

Parents often get intimidated starting a business because of the capital involved. But if you're looking for one that is simple enough to operate and manage from home, we've listed some home business ideas that might spark an interest, or even better, inspire you on the kind of small usiness you want to start.

Sell baked goods online

Opening a food business is simple enough. If you're into baking pastries and would love to share the sweetness and tenderness of your baked goods, take this as a sign!

What you'll need: Baking equipment and the passion to bake. You'll also need a small capital so you can start making and selling your pastries.

Read these stories and get ideas how to start your own baking business:

Pinay Who Lost Her Job Opens A Cookie Business With P 5,000 Only

This Mom's Accidental Home Business Earns Up To P 7,000 A Day During the ECQ

ADVERTISEMENT - CONTINUE READING BELOW

How This Mom Earned P40K A Month From Home (She Even Landed A Celeb Client!)

Start beekeeping

If you're into wild, exotic, challenging, and rewarding tasks all at the same time, you might want to explore how to start your own beekeeping business.

With help from an expert beekeeper, you can survey your chosen location, whether in an urban or rural area, and see if it's possible for a bee colony to thrive there. You can start with a capital of Php8,500.

Read this story to learn how to start your own beekeeping business:

Dad Earns P 80,000 Harvesting Pure Honey From His Bee Colony in Metro Manila

Set up shop in your car

Nowadays, setting up a business from your car is getting popular. Since you can't go out as much as you did from the previous years due to the pandemic with your family, this can double as a bonding activity!

There are actually lots of possible business ideas you can do from inside your car. You can run a mobile cafe just like how this family did, and they even have a great cause where half of their profit goes to an organization who helps children attend school. Maybe you can think of another great cause, too!

Other business ideas you might want to consider is starting an errand services like doing a Pasa-buy for groceries. You can also make use of your car to run a mobile events services for birthday greeting surprises or anniversary surprises.

CONTINUE READING BELOW

Recommended Videos

Read here to explore more ideas on how you can make a profit using your car.

Take on online jobs

If you're not ready to take a leap and start your own small business at home, there's no need to worry. You can still earn money by taking on freelance work that you can grab online! Here's a list of jobs to try:

Online data entry

As a data entry specialist, you'll be tasked to enter data through manual typing or by copy-paste method onto your client's system. The data you will be tasked to input can vary from contact details to contents from a PDF file.

Simply put, this is an online job that doesn't require much experience. All you need is to be a keyboard enthusiast!

Read this article to know more about data entry and get tips on how to not get scammed:

How To Avoid Getting Scammed When Looking For Online Data Entry Jobs

Be a transcriptionist

If you have keen ears and are good at typing, this will be the perfect job for you. You'll have to listen to audio files and then convert it into text format.

For example, you might be tasked to listen to an interview and then transcribe or type the conversations into a Word document.

Read these articles to know more about being a transcriptionist:

Are You A Good Listener? This Pinay Earns P 9,000 A Week

Mabilis Ka Bang Mag-type? Pwede Kang Kumita Ng P 20,000 Pataas Sa Online Job Na Ito

ADVERTISEMENT - CONTINUE READING BELOW

These two are just a few of the many online jobs you can hunt for a work at home setup. It's just a matter of what suits you best.

Looking for more online jobs? Click here for ideas!

Trending in Summit Network