Pregnant Anne Curtis Had Doctor's Approval For Stunts She Did On It's Showtime

The soon-to-be mom was ecstatic as she shared pregnancy news with the show's viewers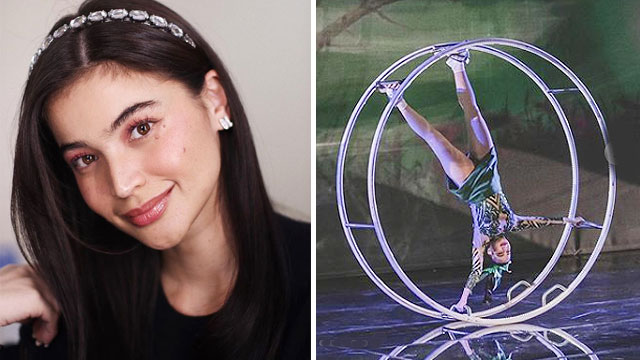 Five months pregnant Anne Curtis finally shared the good news herself to her fans yesterday, November 11, 2019: "Lalo nang magiging espesyal ang November sa akin because I'm happy to announce that Erwan and I are expecting. I'm pregnant... Magiging mommy na ako!" she said on It's Showtime. 

It is the first time the actress and TV host spoke about her pregnancy, following a surprise reveal on Instagram she and husband Erwan Heussaff made on November 10.

ADVERTISEMENT - CONTINUE READING BELOW

This announcement was preceded by an emotional appeal made by Anne more than a month ago to press people relating to sensitive questions usually asked of female celebrities.

CONTINUE READING BELOW

Recommended Videos

More from Smart Parenting

"I hope you guys don't take this the wrong way, but I think in respect to every woman, you should stop asking when they're going to get married, why don't they have a baby, or when they are going to have a baby," she had said, adding that these questions can sometimes sound "inappropriate and hurtful."

"You don't know what they're going through," she also said, adding, "For me, it will happen in God's time, and I think at any time I'm ready for it. But I'm speaking for every woman."

Yesterday, Anne looked radiant as she finally confirmed rumors that she is pregnant, after keeping the secret for months.

ADVERTISEMENT - CONTINUE READING BELOW

"We wanted to keep the baby for us muna. It was really such a nice journey. Medyo nahirapan din kami noong una, kung paano ko ba hindi maipapahalata. Pero ang galing din kasi hindi rin siya muna nagpakita masyado. Pero it was nice just to share with Erwan and I. It was our little secret," she said.

"Now, we were ready to share it with the whole world. Kaya ayan, nagpapakita na talaga siya."

Fans were understandably concerned after hearing about Anne's pregnancy, upon realizing that she was already in that interesting stage when she did her production number on October 21 for 'Magpasikat,' an annual competition to mark their anniversary, because it included some acrobatics.

ADVERTISEMENT - CONTINUE READING BELOW

Relayed her co-host Vhong Navarro, "Noong binanggit sa atin ni Anne 'yun, una siyempre tuwang tuwa tayong lahat. Pero nagkahalo ng kaba dahil noong 'Magpasikat Week', kung anu-ano pa 'yung ginawa mo." Anne assured her co-hosts that she had her doctor's approval to do those stunts, and that her trainer was aware of her delicate condition.

After the It's Showtime co-hosts gave congratulatory messages to the soon-to-be mom, Anne's husband Erwan also gave a short message to fans through a video. 

"Hey love, I'm sorry I couldn't make it on Showtime today. I'm currently setting up a shoot. I just wanted to say hello to everyone and I'm excited to go on this journey with you. I think we're gonna kill it. I can't wait to be a father to your child, and you, a mother to my child. I love you," Erwan said. 

ADVERTISEMENT - CONTINUE READING BELOW

Anne and Erwan are celebrating their second wedding anniversary today, November 12. They tied the knot in Queenstown, New Zealand in 2017.

Trending in Summit Network