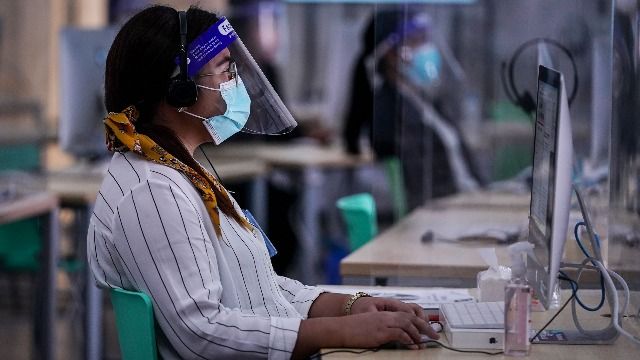 The Office of the Undersecretary for Administration of the Department of Education has released the schedule of "DepEd TV" and the television channels where students can catch it.
SKILLS DEVELOPMENT FOR YOUR 5-YEAR-OLD!
Based on the schedule, 11 partner networks will broadcast DepEd TV daily except for Sundays from 7:00 a.m. to 7:00 p.m., starting tomorrow, October 5, 2020.
These partner networks, which allotted channels for DepEd TV across the nation, are:  
IBC
Signal
GSAT
Gracia
Solar
Planet
Skycable
TVPlus (ABS-CBN)
Affordabox (GMA)
Generic black boxes (IBC-13)
PCTA (CATVS) - assigned community channels by local cable TV networks and/or IBC 13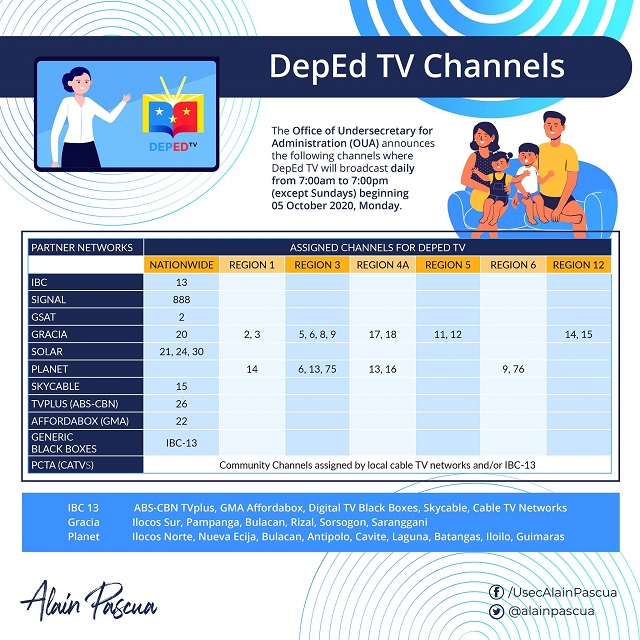 Many of the comments on DepEd's and Pascua's Facebook point out signal problems and broken television sets or black boxes. Many parents wonder what to do if their children can't catch up with the modules.
Here are DepEd's Oplan Balik Eskwela Hotlines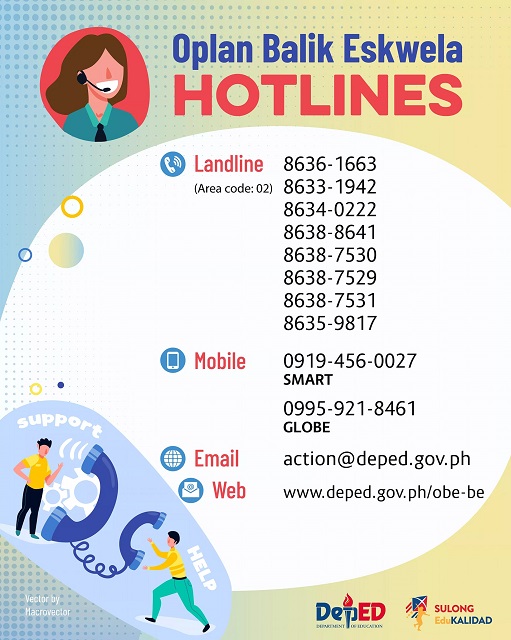 SKILLS DEVELOPMENT FOR YOUR 5-YEAR-OLD!
DepEd has always stressed learning amid a COVID-19 pandemic will not be purely online and will have alternate learning modalities. It will also utilize ready-to-print self-learning modules along with lessons or classes aired on television and radio. There is also its learning portal, DepEd Commons.