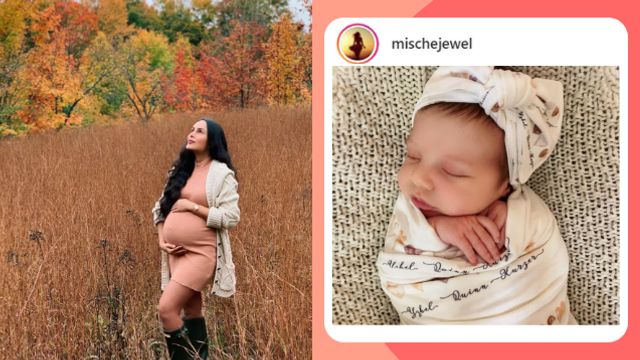 Jewel Mische and her husband Alister Kurzer are now a family of five with the arrival of their third baby!
On Thursday, November 4, 2021, Jewel took to Instagram to announce that she had already given birth to her "third princess." She and Alister named the newest addition to their family Yzbel Quinn.
My heart, yet again, had grown a million sizes in one instance.. —Yzbel is definitely handpicked by the Lord and I can't imagine life without her now. I shake my head in amazement.. I'm falling more in love with The Planner, The One whose ways are ultimately best.. and that's the greatest gift of all!!." Jewel wrote in the caption.
In a previous post, Jewel shared the inspiration behind the name they gave to their third daughter. The StarStruck Season 4 winner said that Yzbel is a variation of Isabela, which means "God's perfection." While the name Quinn is Latin in origin which means "a girl who is as pretty as two." 
Jewel, now based in the U.S., first revealed her third pregnancy last September 26, 2021, when she said that she was already 35 weeks pregnant. 
In another post, the mom-of-three hinted that this would be her last pregnancy. Jewel's first-born Aislah turned July 3 this year, while Emrie just turned one in April.
"It's been a season of enjoying my (I believe) last pregnancy, slowing down, and savoring moments with Aislah & Emrie.
I'm not sure if they fully understand that they are about to have a new best friend here, but I know they are going to be the sweetest big sisters!"
We are honored to welcome your arrival, baby Yzbel Quinn!
Last year, Jewel Mische recounted the challenges she encountered after giving birth to her second child in the middle of a pandemic. Read the story here.