Smart Parenting Board of Experts
Parenting is a job that doesn't always become easier as the experience increases. The question at the back of our minds, the one that second-guesses every decision never goes away no matter how long we've been a parent. "Am I doing things right?" we ask. "Could I be doing something better?"
The answer will only reveal itself years later. But we at Smart Parenting know that parents don't have to go on the journey alone. As we like to say, it takes a village to raise a child. And every village needs teachers, trained minds, and the skilled to lead us in the right direction.
That is why Smart Parenting has enlisted the help of the country's top experts who will guide Filipino parents in all our concerns.
Meet Smart Parenting Board of Experts, an advisory board of medical professionals, educators, financial experts, psychologists, and diplomates who are ready to answer parents' questions and provide evidence-based advice.
Whether it's a question of parenting your child or sleep training, a question on breastfeeding or how to financially secure your family and child, Smart Parenting Board of Experts partners with Smart Parenting in its mission of raising happy, healthy Filipino families.
The members of Smart Parenting Board of Experts are the top professionals in their respective fields who want to empower parents to make informed decisions for their families. Together with their stellar knowledge and professional excellence is Smart Parenting Board of Experts' heart for Filipino families. It is this blend and the unique approach each member applies to his or her field of expertise that makes Smart Parenting proud to partner with each expert.
Scroll down below to get to know each Smart Parenting Board of Expert.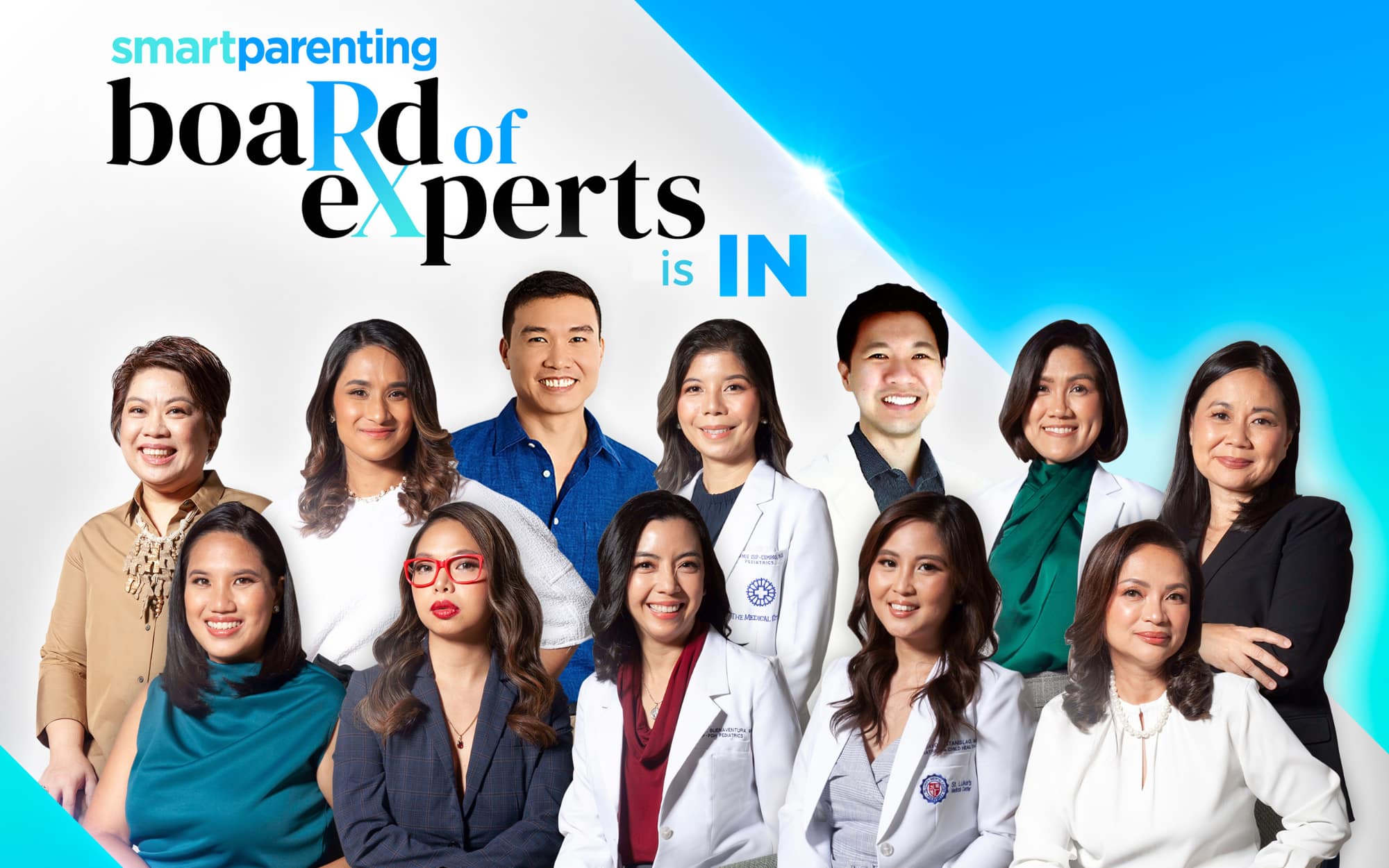 (From L-R top row): Dr. Michele Alignay, Chrina Cuna Henson, Vince Rapisura, Dr. Jamie Isip-Cumpas, Dr. Harold Sia, Dr. Maynila Domingo, Thumby Server-Veloso; (From L-R, sitting) Maria Campos-Lopez, Dr. Rica Cruz, Dr. Faith Alcazaren, Dr. Joey Cuayo-Estanislao, Dr. Gail Galang PHOTO: PAOLO CRODUA
The doctors
Dr. Faith Alcazaren, Pediatrician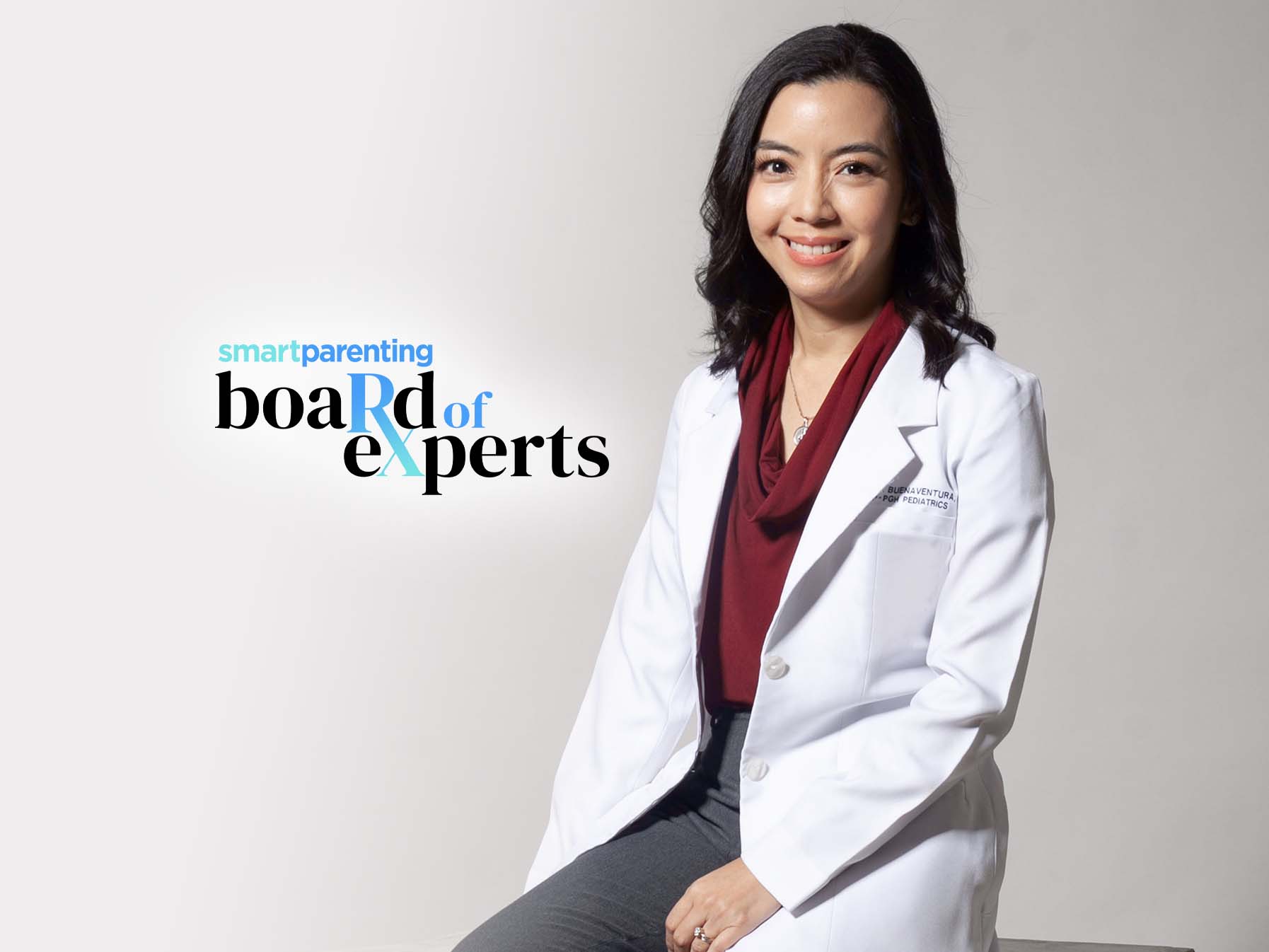 Dr. Alcazaren is a general pediatrician in active private practice for more than 10 years and handles all cases from birth up to adolescence. She is the co-founder of the brand Hatch & Grow, a pediatrician-guided system of tools and training that takes the guesswork out of parenting. 
"It's aligned with my mission as a pediatrician to educate parents, and it has always been a joy for me in the clinic to be able to teach them one on one," says Dr. Alcazaren about joining Smart Parenting Board of Experts.
"What more, in this kind of platform where I can teach more parents with this kind of following," she says. 
Dr. Jamie Isip-Cumpas, International Board Certified Lactation Expert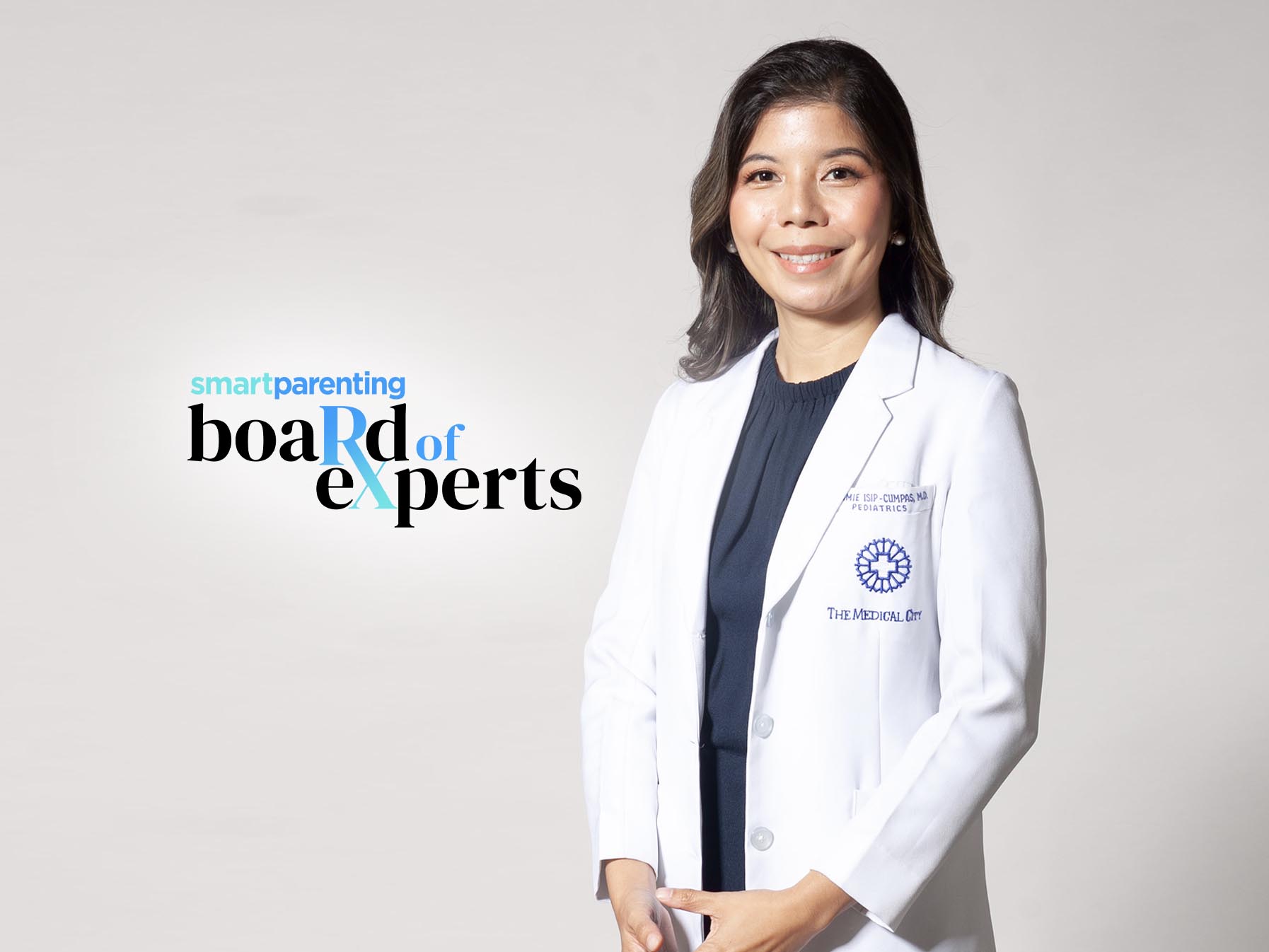 Dr. Cumpas is a pediatrician and an international board-certified lactation consultant trained at the prestigious Johns Hopkins Bayview Medical Center for Lactation Training. Her passion for holistic care was rooted from her own experiences with her children.
Dr. Maynila Domingo, OB-GYN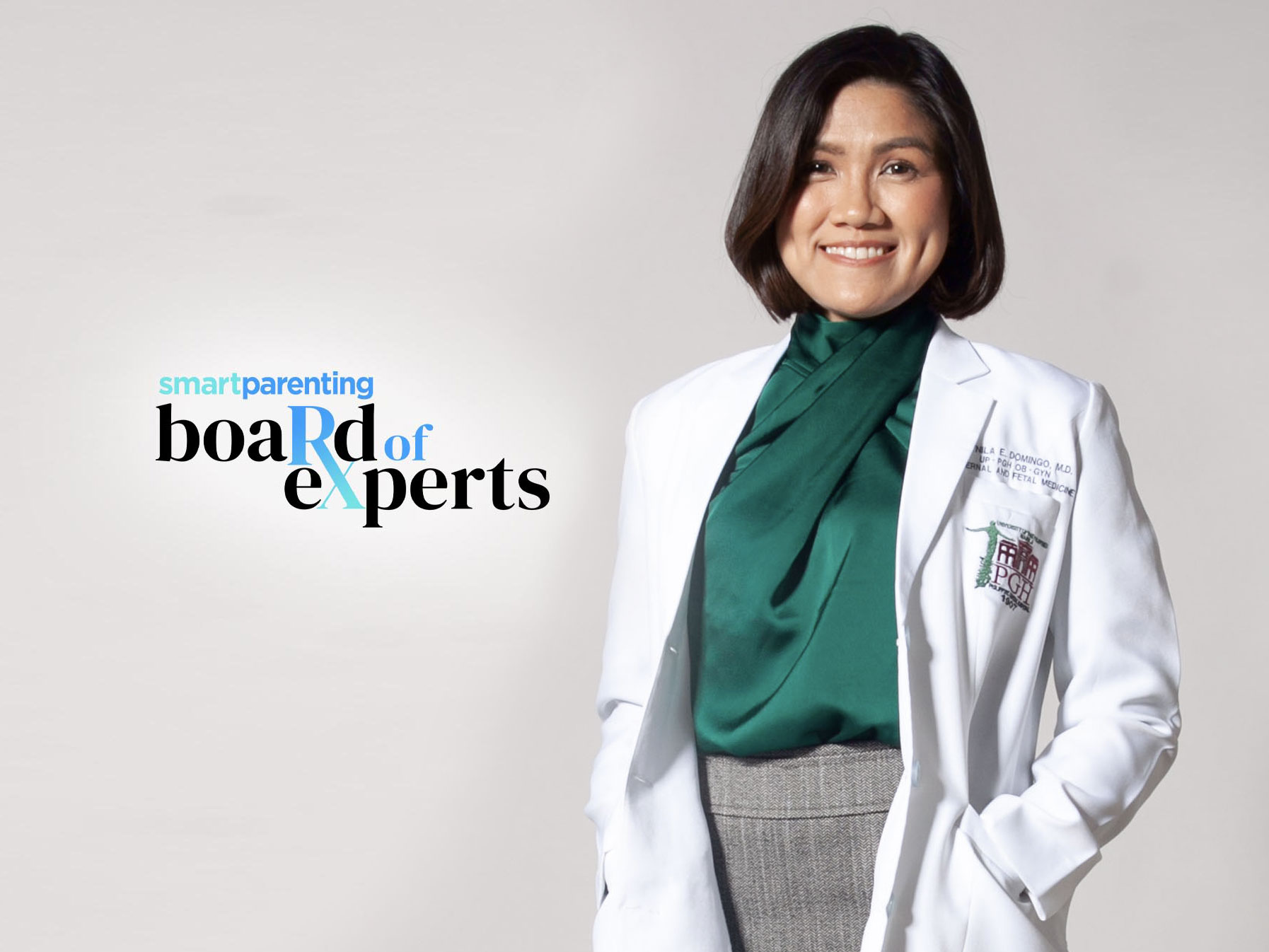 Dr. Domingo is an obstetrician-gynecologist who specializes in maternal fetal medicine at Manila Medical Center. She's also a clinical associate professor at the University of the Philippines-Manila.
Dr. Joey Cuayo-Estanislao, Pediatrician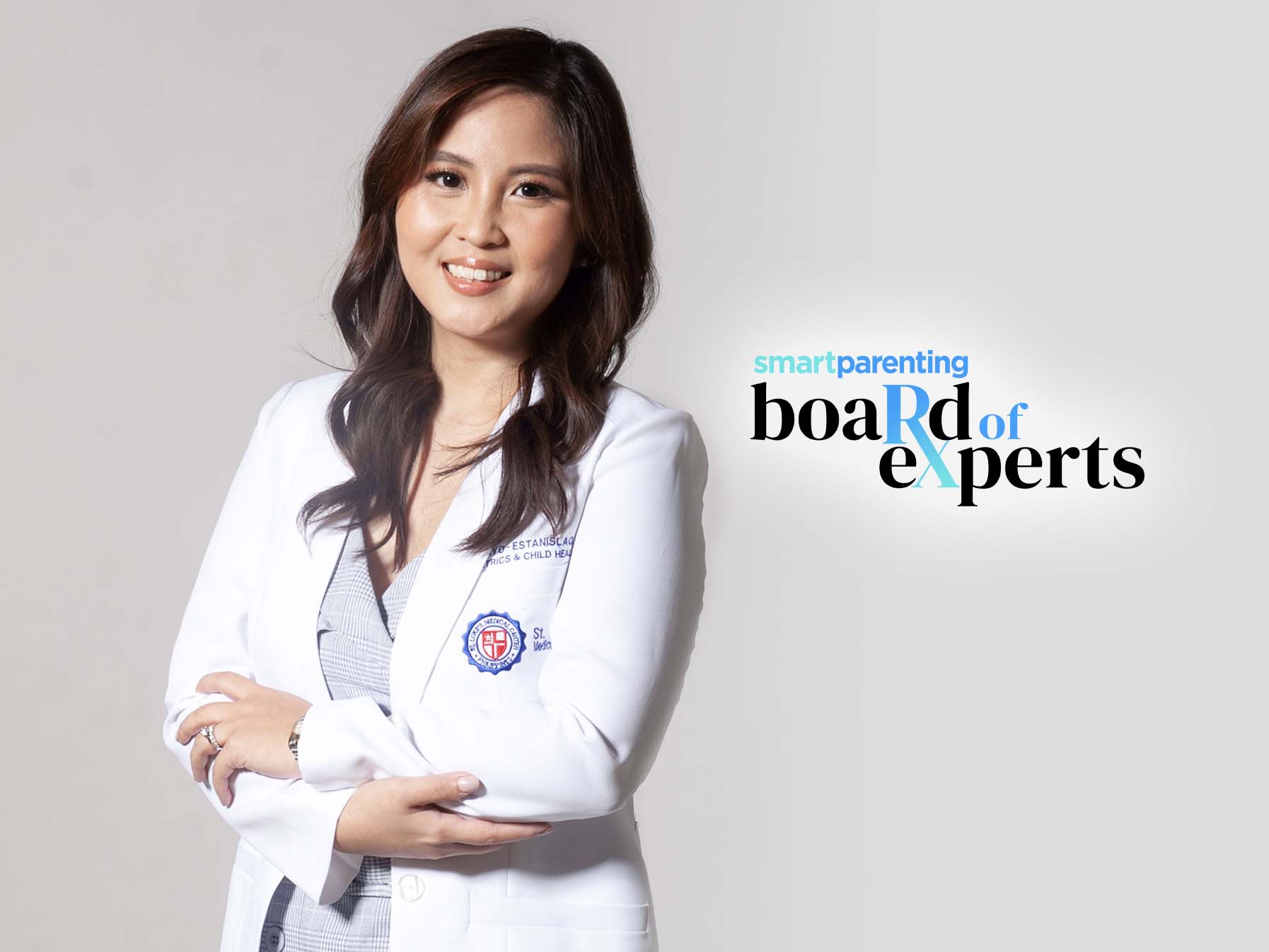 Dr. Cuayo-Estanislao, popularly known as Pedia Doc Joey is a general pediatrician and child health specialist who is passionate about health education and empowering families to become informed advocates of their children's health and wellness. She uses social media to educate and raise awareness about important issues and topics in the field of pediatrics and child care.
Dr. Jan Harold Sia, Developmental Pediatrician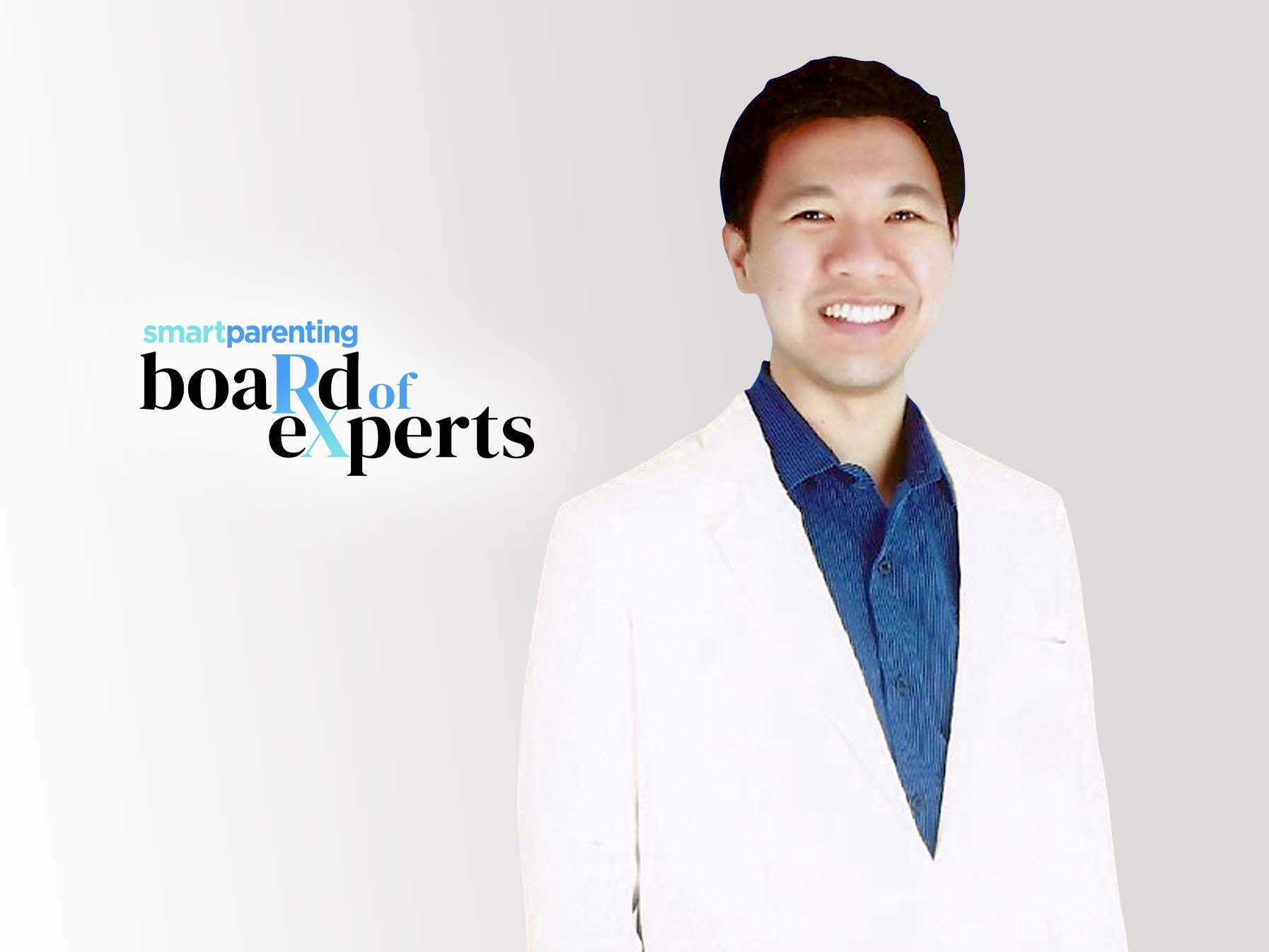 Dr. Sia is a fellow of the Philippine Society for Developmental & Behavioral Pediatrics and is board-certified in developmental-behavioral pediatrics by the American Board of Pediatrics. He has trained at the State University of New York - Health Science Center, Yale-New Haven Medical Center, Yale School of Medicine, Yale Child Study Center, and the Yale Parenting Center & Conduct Clinic. Before establishing his private practice in the Philippines, Dr. Sia was a clinical instructor at the Yale School of Medicine Faculty.
The educators and parenting experts
Dr. Michele Alignay, Psychologist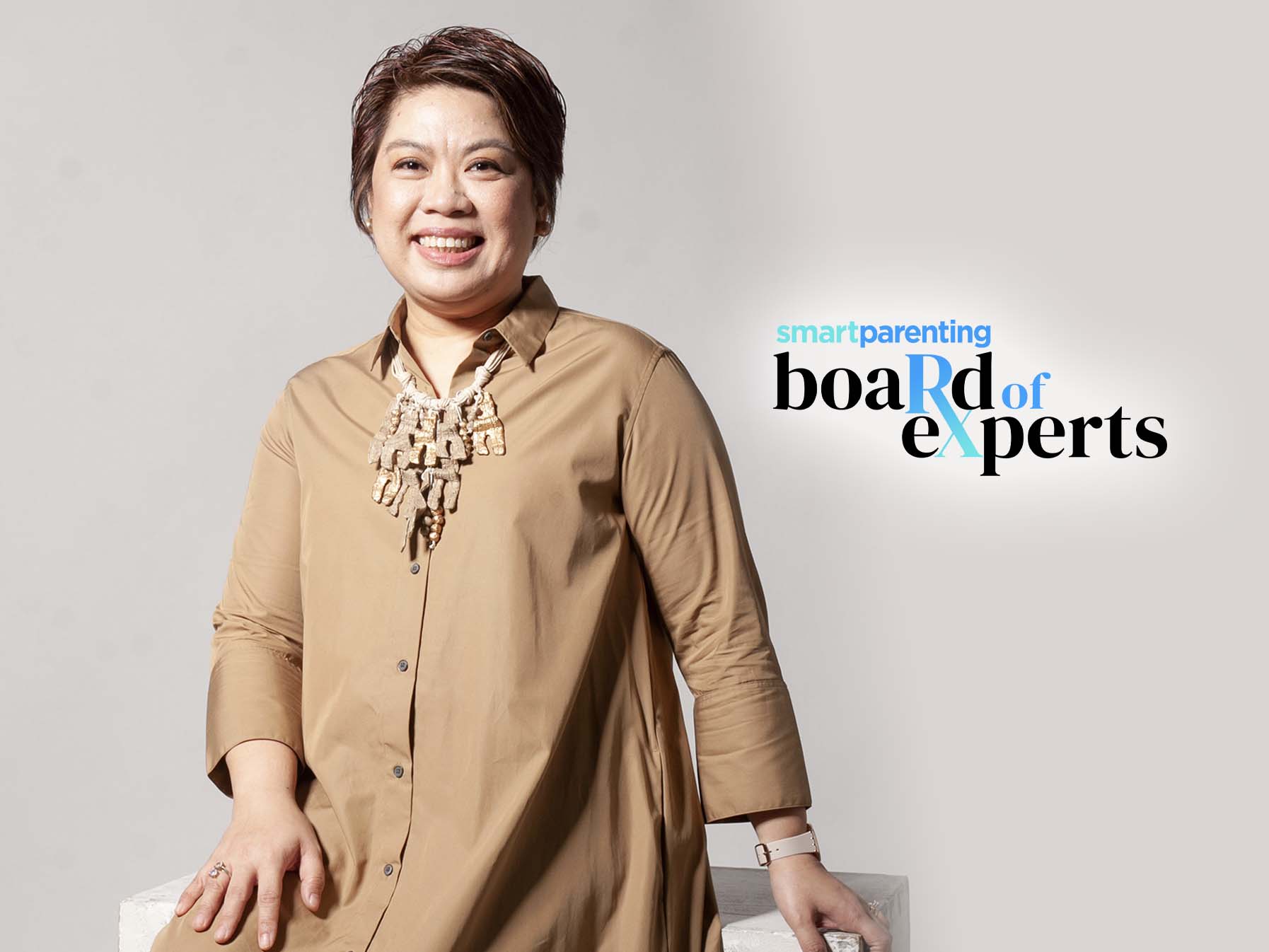 Dr. Alignay is a registered psychologist, speaker, and an award-winning author. She conducts learning sessions and does consulting work for various organizations focusing on family life and parenting, well-being, mental health and digital wellness.
"Being part of the Smart Parenting family is just aligning with my mission of better parenting, better family life. Kasi it's not just about the parents and it's not about the kids alone, it's about the family," she says.
"My vocation is to help family life become better, that's my mission. Smart Parenting is my platform for that mission to be met by and felt by everyone," says Dr. Alignay.
Dr. Gail Reyes-Galang, Child and Family Expert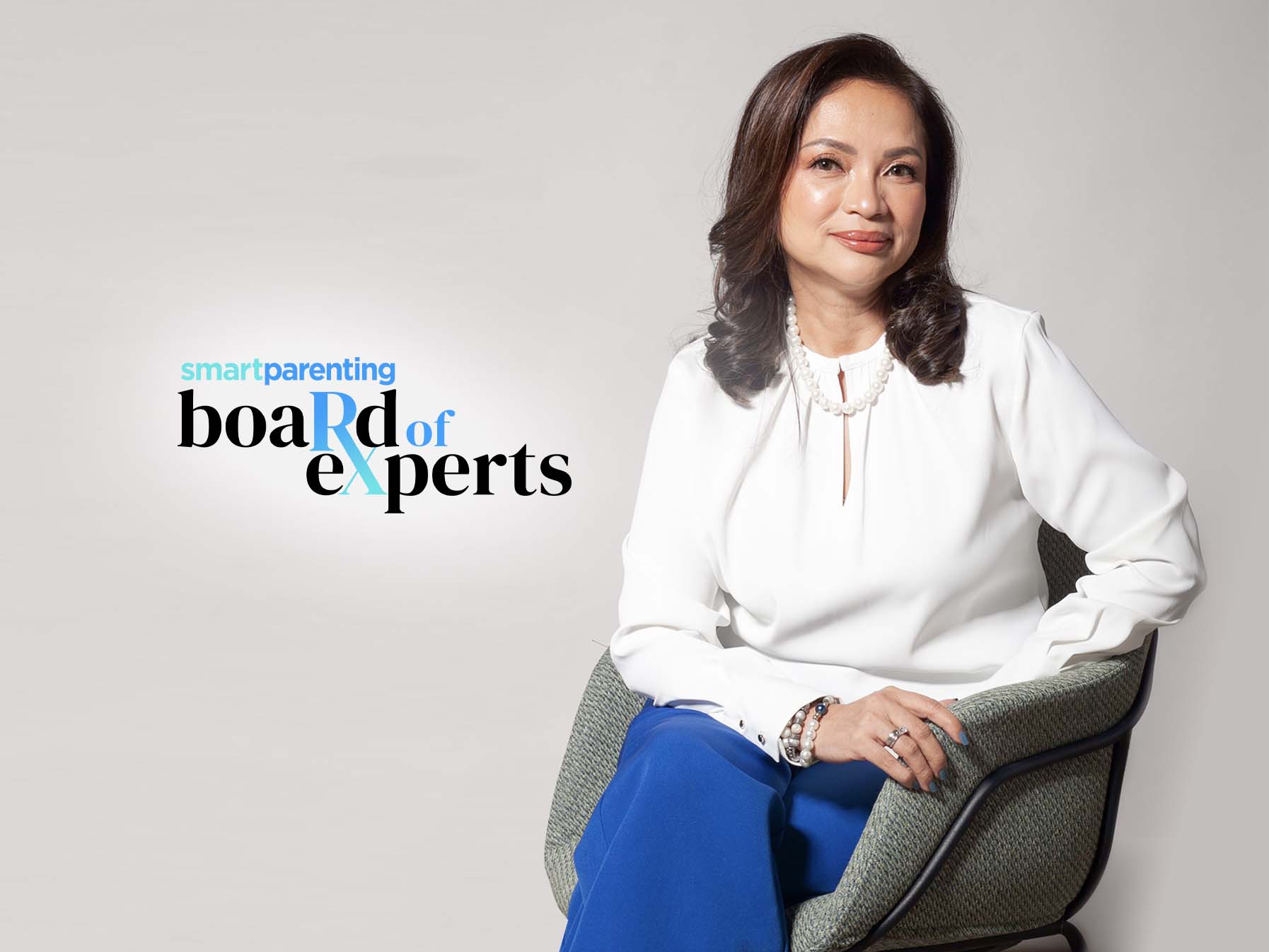 Dr. Gail is the chairperson of the Miriam College Family Studies program and a member of the Department of Psychology faculty. She is also Associate Director of the Center for Peace Education. She finished her Bachelor of Arts in Psychology at the Ateneo de Manila University and continued her MA studies in Counseling Psychology at the same university. 
Her dissertation in her PhD studies was about blended families. Dr. Gail specializes in the child, family an parenting.
Chrina Cuna-Henson, Adoption and Foster Care Expert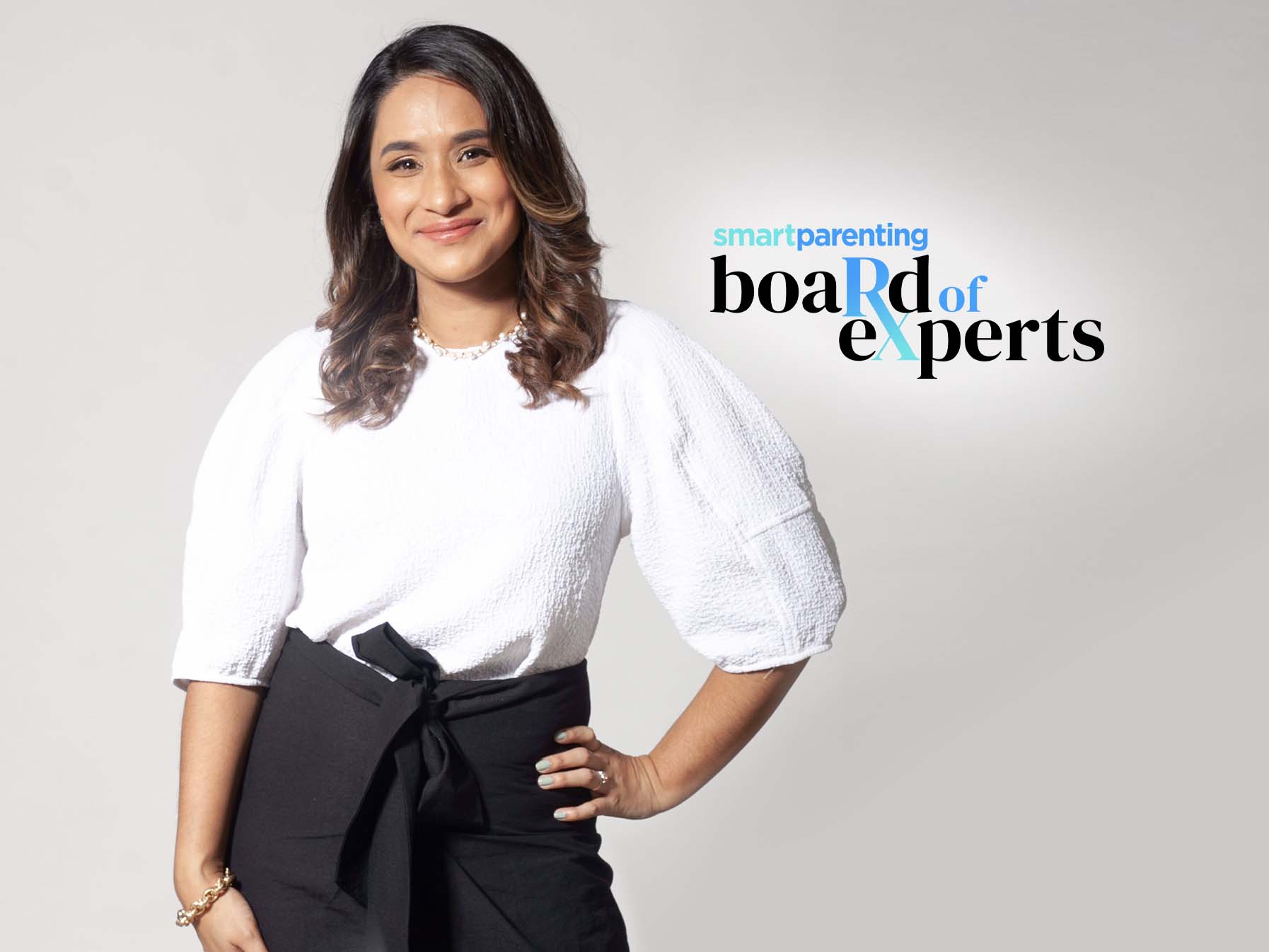 Chrina Cuna-Henson is the managing director of Rohei Foundation, a non-profit organization and licensed Child Placement Agency that advocates for adoption, foster care, and orphan prevention. Before becoming an adoption advocate, Chrina was a video producer and communications professional in Singapore. She has three children, one of whom came to her through adoption.
Maria Campos-Lopez, Baby Sleep and Positive Parenting Expert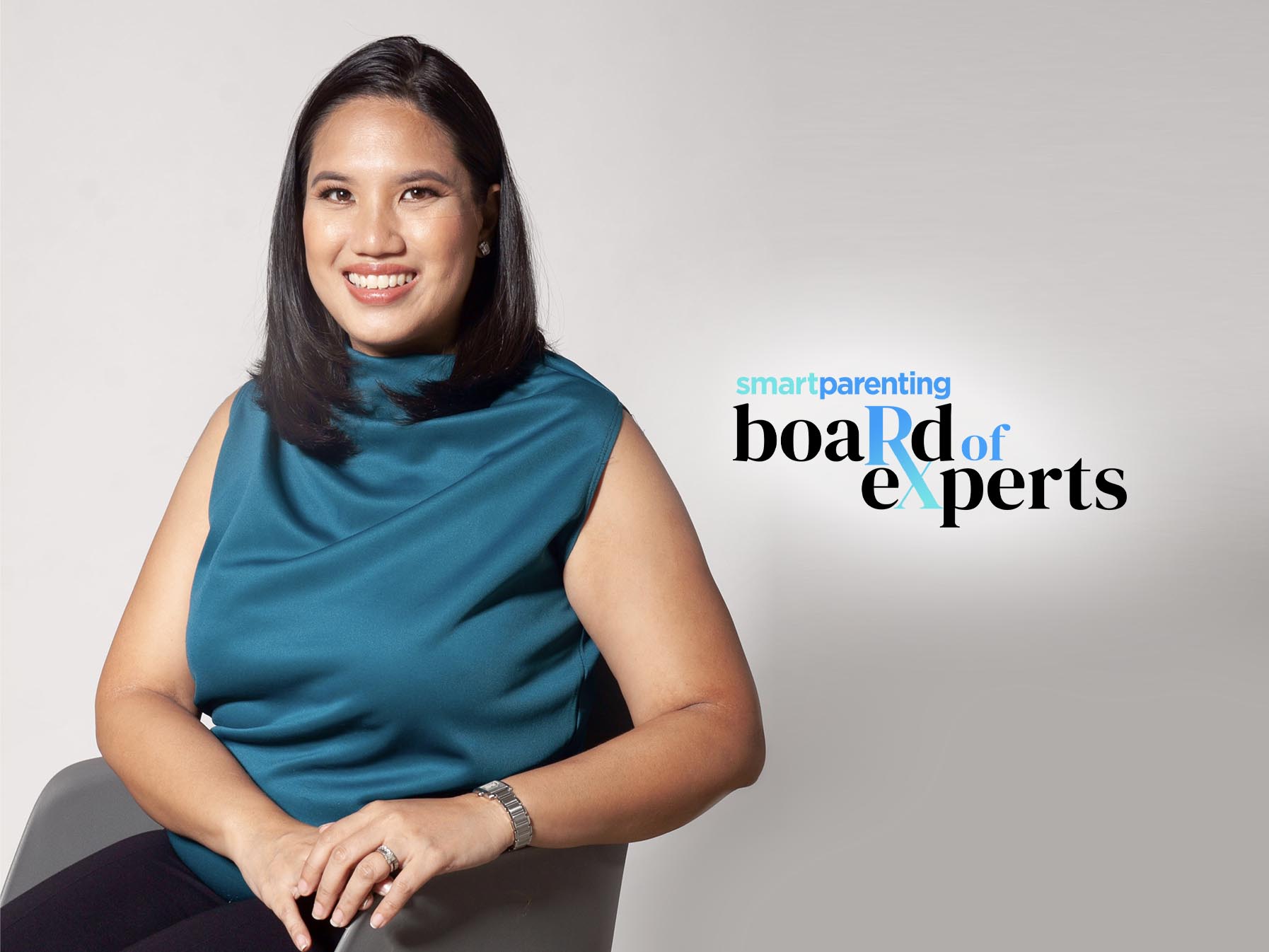 Maria is a mom of three, an educator, and a lawyer with a certification as a Positive Parenting coach. She graduated from De La Salle University with BA in Psychology and BS in Legal Management, 2005 Ateneo School of Law, Juris Doctor. She is also the founder of himbing.ph.
Thumby Server Veloso, Early Childhood Educator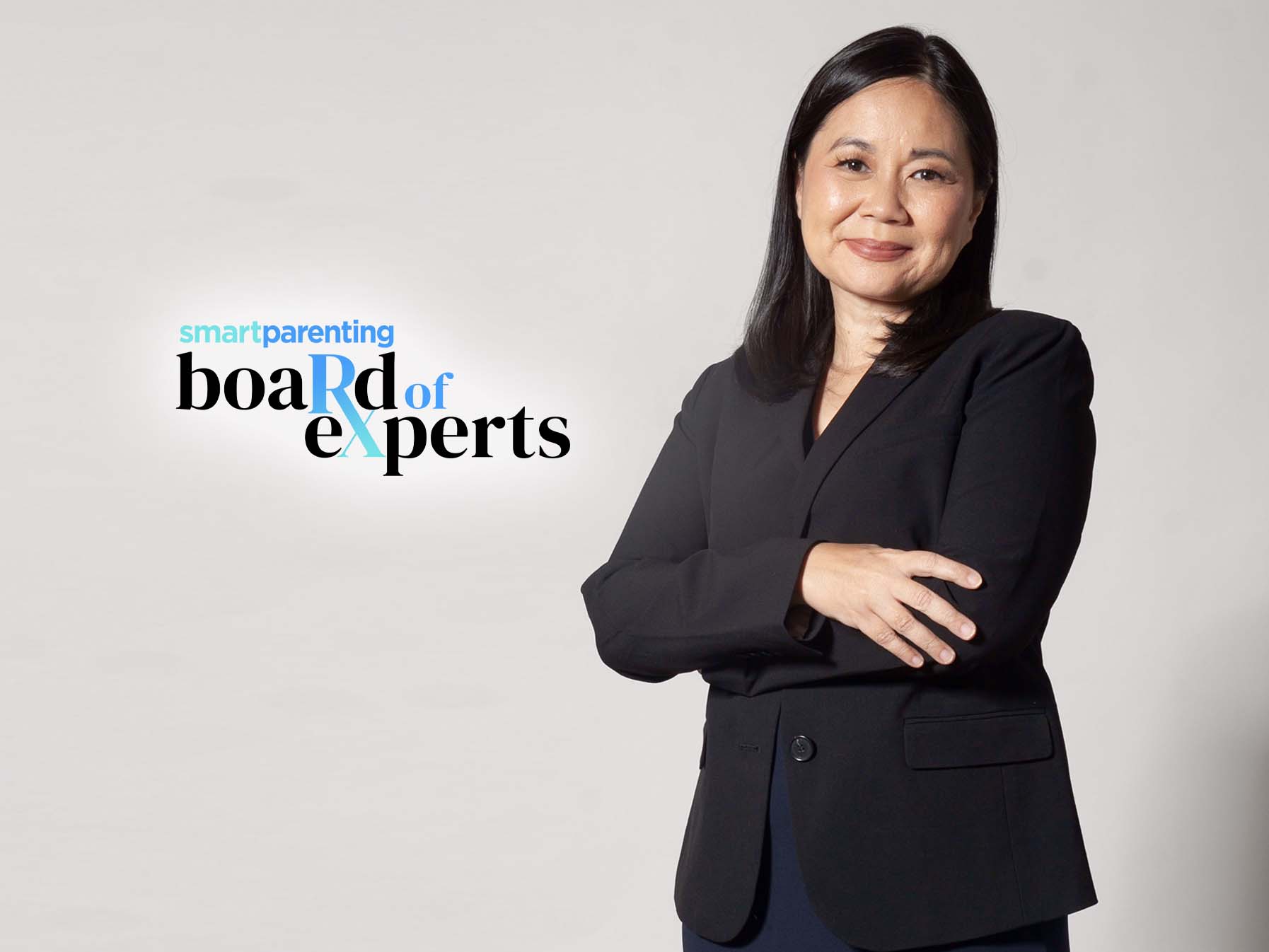 Thumby is known as Teacher Thumby or Ms. Thumby by children in her two schools, Toddlers Unlimited and Thinkers Unlimited where she is also the School Director. Thumby has a Masters degree from the University of the Philippines in Family Life and Child Development. She has almost 30 years of experience and has been teaching since 1993. 
Thumby says, "We hope to bring information to parents who need it–information that is reliable, factual, and honest."
Finance and sex education experts
Dr. Rica Cruz, Sex and Relationships Therapist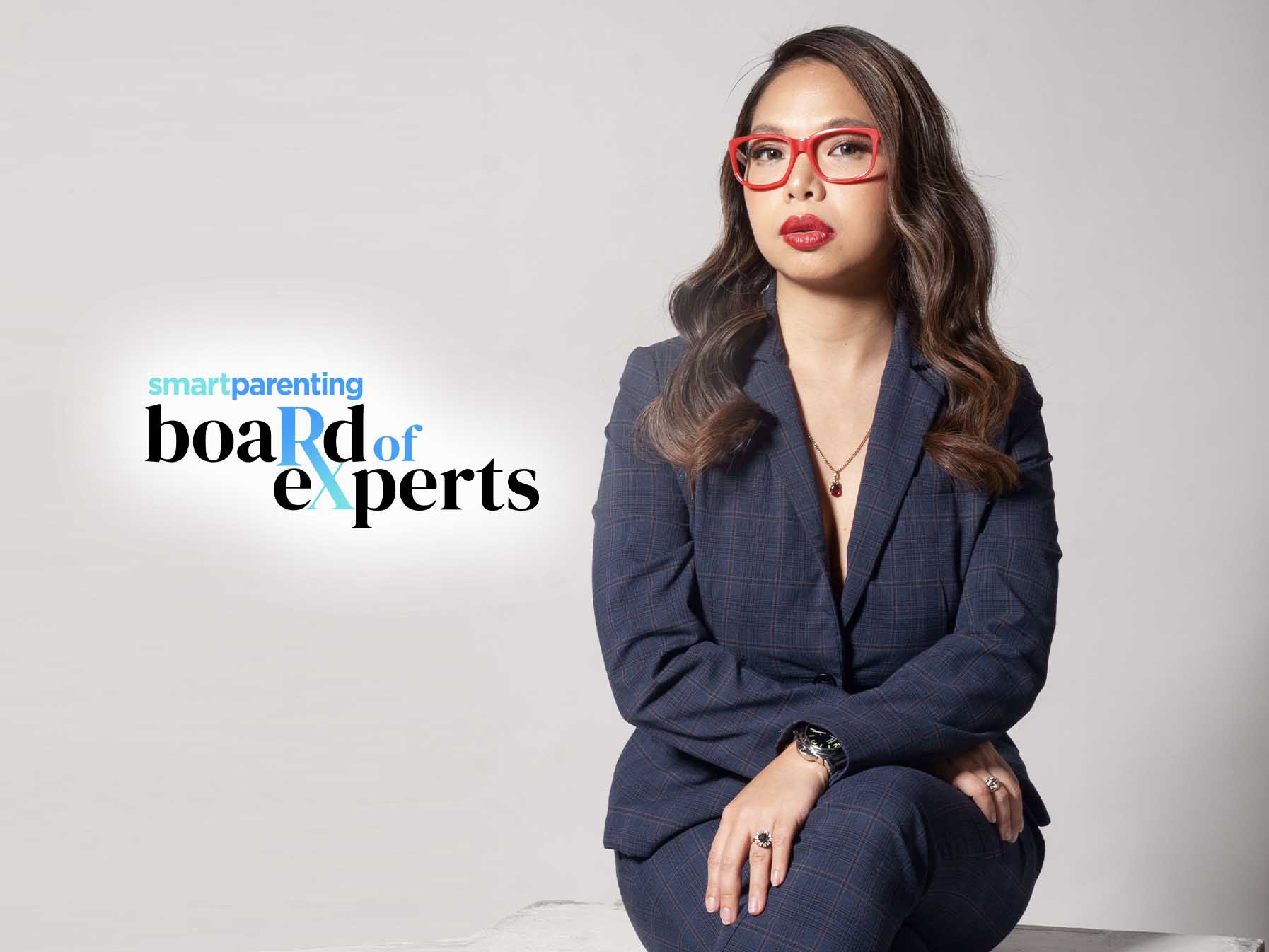 Dr. Rica is a sex and relationships therapist, educator, and broadcaster. She is the first and only Filipino board certified diplomate in clinical sexology from the American Board of Sexology. Dr. Rica has dedicated her professional life toward understanding Filipino sexual behaviors and pleasure, and helping individuals and couples with sexual and relationship issues. Her goal is to provide quality sex education to the youth and guidance to everyone who's in their journey towards understanding and embracing their sexual selves, so they can fully experience and enjoy sex on their own terms.
She and her tween daughter Caia Miella have a sex education column on Smart Parenting entitled Smart Parenting's Guide to Sex Education. Dr. Rica is also the CEO of Unprude.
Vince Rapisura, Money Expert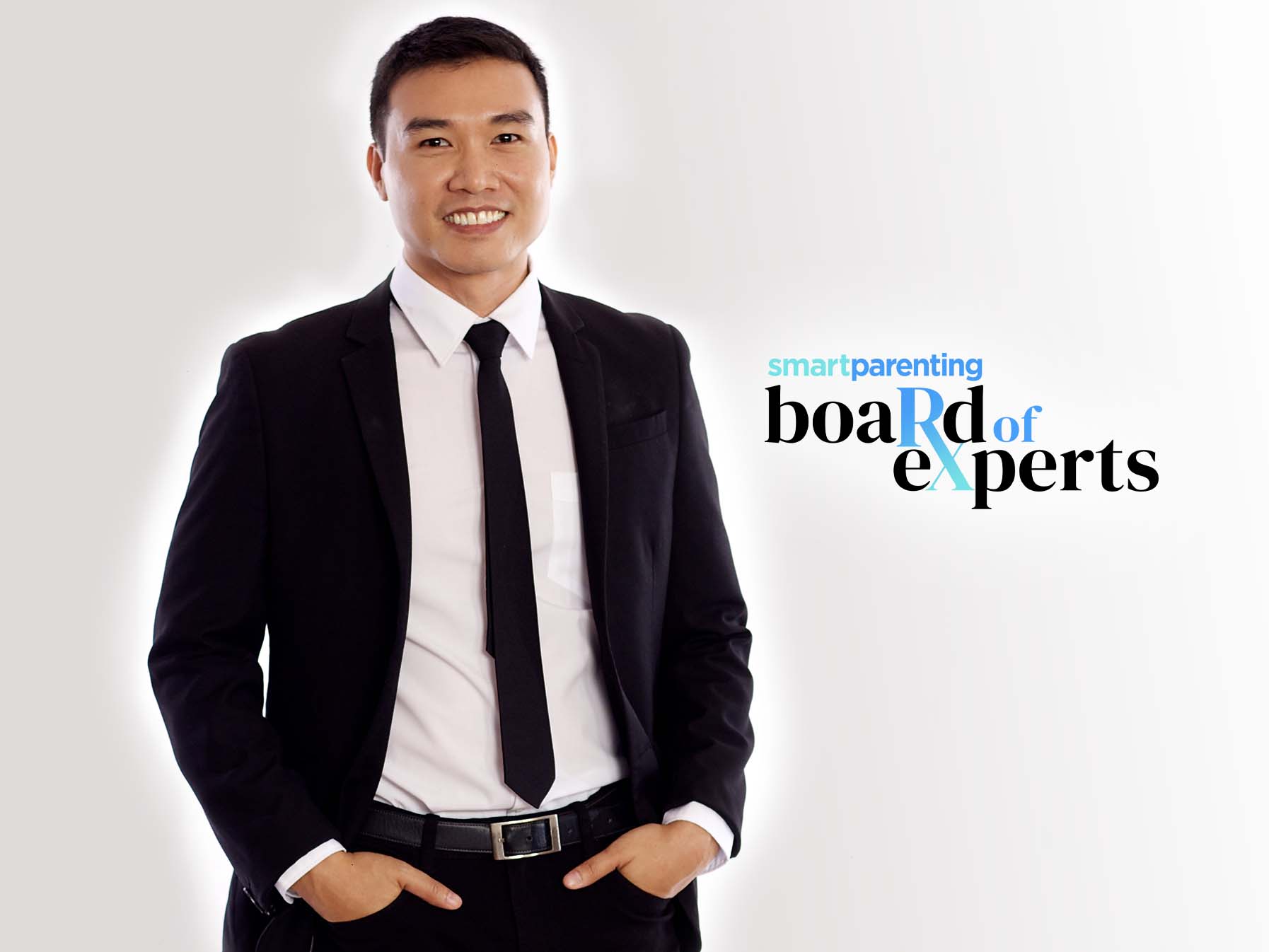 Vince Rapisura has been teaching Microfinance and Social Entrepreneurship at the Ateneo de Manila University for the past 15 years. He established SEDPI, a social enterprise that provides financial literacy training to low-income OFWs in 15 countries worldwide.

Stay tuned to Smart Parenting's website and all social channels for Smart Parenting Board of Experts' advice. Follow us on Facebook, YouTube, Instagram, TikTok, and Twitter and join Smart Parenting Village for expert-backed advice.
--------------------------
Produced by Ronna Capili Bonifacio and Denise Estrella
Interviews by Judy Santiago-Aladin
Photographs by Paolo Crodua
Art Direction by Stephanie Ocampo
Social media manager: Angela Baylon
Video producer: Cherrie Julian
Video team: Jonathan Paredes, Jino Del Mundo, Aly Angeles
Hair and makeup by Muriel Vega Perez, Jazthine Manaloto, Jhai Castillo, Moriel Flores, and Erika Glendro for TeamMVP
Brand and Business Head: Iza Santos