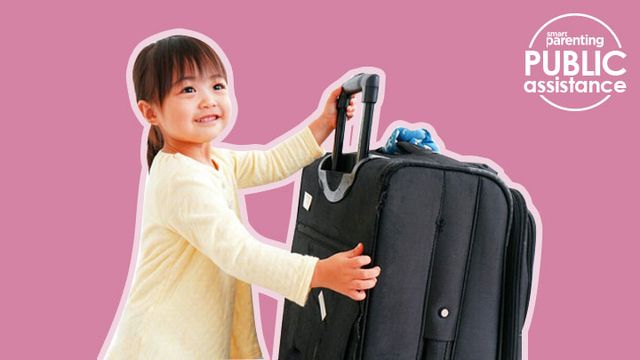 Parents with school-age kids, you can now start planning your vacations and booking tickets for the whole family because the 20% discount for students on domestic airline flights has taken effect!
The Civil Aeronautics Board (CAB) recently released guidelines for Republic Act (RA) No. 11314 or the Student Fare Discount Act, which requires a 20% discount on all public transportation fares for students.
According to the CAB, discounts for domestic flights can be availed starting November 1, 2019. The law covers local carriers and students enrolled in any elementary, secondary, technical or vocation and higher educational institution.
Discounts will not be applicable to those who are enrolled in postgraduate and informal, short term courses like dancing, swimming, music, and driving lessons, as well as seminar-type courses.
The 20% discount will be calculated from the "regular base fare" of domestic flights. In case there are promotional fares, the students can choose between the promotional fare and the discounted regular fare.
To avail of the discount, students must personally present the following documents when purchasing tickets in their chosen airlines' ticketing office:
Duly issued school identification card (IDs), or
Current validated enrollment form, and any one of the following:

Birth certificate
Baptismal certificate
Latest School Records (Form 137)
Naturalization Certificate
Passport
In accordance to the Student Fare Discount Act and CAB guidelines, all students can avail of discounted rates during the entire period they are enrolled, including weekends and holidays.
Any airline which does not grant a student the discount will be sanctioned in accordance with Section 10 of RA No. 11314.
RA No. 11314, which was signed into law by President Rodrigo Duterte on April 17, 2019, covers all public transportation utilities such as taxis, buses, jeepneys, vehicles for hire, tricycles, passenger trains, and marine vessels.
The Department of Transportation has already waived train fares for students at LRT-2, MRT-3, and PNR during select hours in the day starting July 2019. It also waived terminal fees for airports under Civil Aviation Authority of the Philippines supervision, and seaport terminal fees under the Philippine Ports Authority.
Do you want to know how to get more discounts on your family vacation without incurring debt? Click here for tips from travel-wise families!