Baby Naps Are Essential! Take Note of These 9 Do's and Don'ts

Consistent routines are one helpful way to put your baby down for his daytime nap.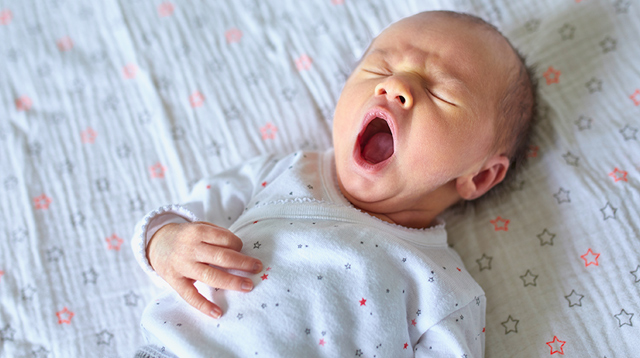 It may be safe to say that baby sleep is one of the things many parents, especially first-time moms and dads, have a lot of questions about. We know we want them sleeping through the night on their own, but how much naps do babies need in a day? If the baby starts crying in the middle of his nap, should his parent rush in right away? Learn more about the do's and don'ts of baby naps below.

DO know that babies need plenty of sleep

Naps, which happen at daytime, are necessary for babies. According to Kids Health, naps provide an opportunity for growth and rejuvenation, which is crucial since much of physical and mental development occur in early childhood. Naps also prevent kids from being overtired, which can make it harder for them to go to bed at night.

When babies nap, parents are also given some time to rest or to finish whatever task needs to be done at home. "Having a break lets parents regroup and have the energy they need for when their baby is awake," Jodi Mindell, Ph.D., a sleep specialist and author of Sleep Deprived No More, tells Parents.

Parents are encouraged to let their babies take daytime naps regularly. Mayo Clinic says that babies between the ages 4 months and 1 year typically need to take at least two naps a day (one in the morning and one in the early afternoon). These naps can add up to three or more hours in total. most children age 1 year old and above might only require one nap in the afternoon, which can be for at least two to three hours.

ADVERTISEMENT - CONTINUE READING BELOW

DO keep your aby engaged when he is awake

According to Parents, keeping your baby busy and active when he is awake is a great way to encourage him to nap better later on. You may do this by playing games with him, talking to him while you're doing chores, or going to the park to get some fresh air and to fully engage his senses.

DO be on the lookout for signs of sleepiness

You will know your baby is feeling sleepy when he starts showing clues such as yawning, rubbing his eyes, and getting fussy. Prepare him for his nap when he is becoming heavy-eyed but still awake. The longer you wait to get him to bed, the more overtired and fussy he might get and the harder it will be for him to fall asleep.

DO establish a pre-nap routine

A mini-version of your bedtime routine can be helpful in ushering your little one off to daytime dreamland. Kim West, co-author of The Sleep Lady's Good Night, Sleep Tight suggests doing relaxing activities like giving your baby a massage, reading books to him, and creating a sleep-inducing environment by turning down the lights or bringing a white-noise machine into the room.

DON'T wake your baby up when it is not yet his usual time

When your baby is in the middle of his nap, try not to wake him up. Instead, let him snooze for a bit. Still, there might be situations when you absolutely need to wake him up — for example, if it has been a couple of hours since he last fed or if he is getting close to sleeping an hour more than the time he usually naps every day.

ADVERTISEMENT - CONTINUE READING BELOW

Recommended Videos

Sleep consultant Donna McLachlan tells Today's Parent that when babies oversleep, their existing regular nap routine can be ruined, which can then impact the quality of their sleep at night. To avoid that from happening, McLachlan suggests sticking to a uniform nap schedule and waking them up when they oversleep a little too much. Otherwise, try to be consistent with your baby's daily nap schedule.

DON'T let your baby get used to being rocked, held, or fed to sleep

Many parents might find that their babies fall asleep faster when they are rocked, held in a parent's arms, or given a feeding. However, Mayo Clinic advises against doing these to put babies to sleep because these might cause the child to be unable to fall asleep if these are not done to him. As Dr. Mindell points out in an article on Parents, "Don't fall into the habit of helping your child fall asleep by extraordinary measures that you don't want to do forever." 

DON'T immediately rush in

While your baby is napping, you might hear him getting fussy after being asleep for a bit. Experts recommend parents to not immediately rush to their babies' rescue; instead, allow them the time to settle down on their own. WebMD says that fussing and crying may actually be signs that the baby is settling into sleep, so parents don't always have to rush in unless they think that the baby might be hungry or in pain.

ADVERTISEMENT - CONTINUE READING BELOW

DON'T let your baby nap in the car seat

Allowing baby to nap in his car seat while you run errands might seem like a great idea because, in doing so, you would be hitting two birds with one stone. However, this might only prevent your baby from getting the rest he needs. You want your baby waking up feeling rested, even if it's just a nap.

Take note also that car seats are not substitutes for bassinets or cribs. In May 2019, the American Academy of Pediatrics (AAP) had published a study which found that between the years 2004 and 2014, 3% of the babies they studied dies while sleeping in sitting devices, with 63% of these deaths occurring in car seats. Furthermore, a majority of these deaths had occurred because the car seats were being used for purposes other than transport.

DO keep in mind that nap hours change as your baby grows

In the book Dr. Spock's Baby & Childcare, nap times change in most babies around age 1. Some who would take naps at 9 a.m. may want to have it later in the morning or skip it altogether. But if your baby naps later, it may mean he will not take his afternoon nap. Dr. Spock's Baby & Childcare says if your baby becomes sleepy just before noon, it is your cue to move up his lunch to 11:30 a.m. or even 11 for a few days. The long nap will come after lunch, but expect that cutting down to one nap a day, whether morning or afternoon, may make the baby tired before dinner.

ADVERTISEMENT - CONTINUE READING BELOW

The book emphasizes though that each baby is different, and they will not nap in the same way or even in the same age. Patience is crucial when it comes to baby sleep.

To learn more about how much sleep children need at all ages, click here.

What other parents are reading

Celebrate your pregnancy milestones!


Enter your details below and receive weekly email guides on your baby's weight and height in cute illustration of Filipino fruits. PLUS get helpful tips from experts, freebies and more!

You're almost there! Check your inbox.


We sent a verification email. Can't find it? Check your spam, junk, and promotions folder.

Trending in Summit Network