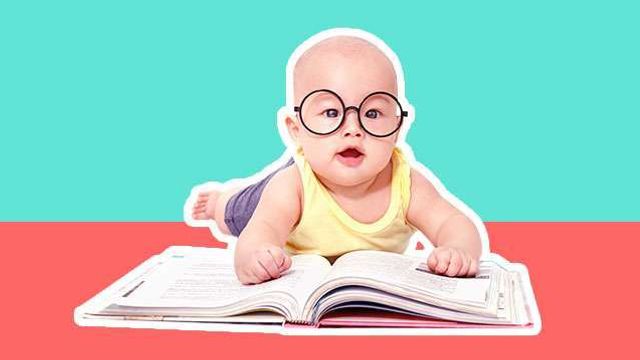 Studies have shown that being bilingual reaps a lot of benefits. Kids who learn more than one language grow up smarter and more socially adept, plus it can help improve their memory and make them better at multi-tasking.

So when is the best time to teach your kids a new language? A recent study proves that you can start as early as 7 months old because babies' brains are the "best learning machines ever created." 

It was the conclusion of researchers from the University of Washington Institute of Learning & Brain Sciences (I-LABS). Their study, published in the journal Mind, Brain, and Education, focused on finding out whether babies can be a taught a second language at home even when they are not exposed to a foreign language at home.
After developing an intensive and play-based English-language method curriculum, researchers tried it out in public infant-education centers in Madrid, Spain.

One group of babies aged 7 to 33.5 months (that's around 2 years and ¾ months of age) were given one hour of English sessions a day for 18 weeks based on the researchers' method. Another group, the control group, received the Madrid schools' standard bilingual program. Both groups of kids were tested in Spanish and English at the beginning and end of the 18 weeks.
Those who learned through the new method were much faster at English comprehension and production and outdid the other group on all English tests. By the end of 18 weeks, the first group learned an average of 74 English words or phrases per child per hour, while the control group learned only 13 English words or phrases per child, per hour.

The key difference was in the way the instructors taught the foreign language to the babies. The researchers' method involved "infant-directed speech" or "parentese." Parentese is the way parents speak to their children—usually with simpler grammar, higher and exaggerated voices, plus drawn-out vowels. Think: "Hiiii, baby! I MISSED you!"
What this study proved was that babies from monolingual homes could develop bilingual abilities at this early age. "Science indicates that babies' brains are the best learning machines ever created and that infants' learning is time-sensitive. The brains will never be better at learning a second language than they are between 0 and 3 years of age," says Patricia Kuhl, co-author of the study, co-director of I-LABS, and a professor of speech and hearing sciences.

A toddler who can be a walking advertisement for "it's never too early to start" is Scarlet Snow Belo Kho, who amazes everyone with her coherence and eloquence. And she will only turn 3 years old this March. 

According to her dad Hayden in this interview with SmartParenting.com.ph, Scarlet Snow had her first tutor for basic skills when she was only 6 months old. By her eighth month, Scarlet Snow was already enrolled in a children's music class. "At 10 [months], we added swimming just so she becomes comfortable with water; then at 1 year old, we started bringing her to kiddie gymnastics class," Hayden recalls.

At the time, Scarlet Snow went to a bilingual playschool. At home, she took voice lessons, and she still has her Mandarin one-on-one sessions. "Her yayas also now speak to her in Tagalog so she could learn the language, too," Hayden said.

A little as one hour a day can greatly improve your baby's language development skills. And don't worry about affecting your native language (yes, we still encourage parents to teach their children Filipino first), the study showed that the babies' native language (Spanish) were not negatively affected when they were taught English. You won't confuse them if you speak to them in two different tongues.

Your baby's brain is powerful — utilize it and give them a head start in life!