Top 7 Skills Your Child Needs to Succeed in a Tech-Driven World

The number 1 skill requires your help.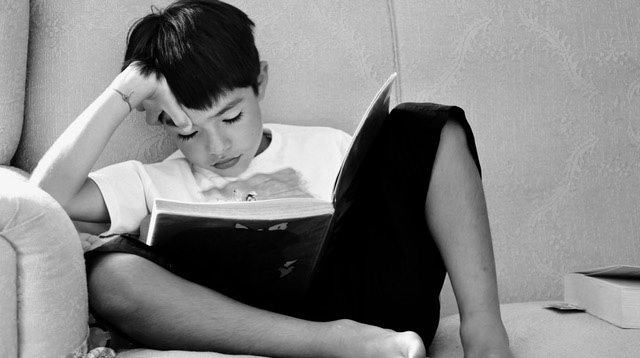 In today's technology-driven world, what skills does a child need to succeed? It was the question Pew Research Center posed in a survey to a national sample of American adults. The study, conducted in 2014 among more than 3,000 respondents, asked participants to select from a list of the skills the ones they thought a child should have to "get ahead in the world today." Based on the results, here are the skills that ranked the highest, plus practical tips on how you can start developing them in your child.

1. Communication skills
The "ability to understand others and express oneself using words gestures and facial expressions," as the University of North Carolina Language puts it, ranked the highest as the most important skill for success. Higher levels of language stimulation during the first years of life will help your child have better communication skills, adds the university.
How to nurture in your child: Engage him in conversations. Comment on anything and everything you and your child experience together. Use complex grammar and rich vocabulary when speaking him. And, perhaps the most important, read to him and later on read books together.  

What other parents are reading

2. Reading skills
Reading came in a close second in the survey, with 87 percent of participants saying it was an important skill to have. According to the to the American Academy of Pediatrics (AAP), reading to your child should start as early as infancy. It encourages word learning, literacy, and positive family relationships. As your child grows, set a habit of making time for reading. 
How to nurture in your child: Never stop reading aloud to your kids, says speech language therapist Anthony D. Koutsoftas, PhD., in an article for SmartParenting.com.ph. It is one of the best ways to improve your child's reading and language abilities.  

A child needs to hear "complex sentences" if he is expected to read them. When he's at toddler and preschool age, reading aloud lets him become aware of sounds he hears in words, and it's a good start in building his vocabulary and developing his listening skills.

Kumon, an international supplementary education provider, also suggests surrounding your child with a variety of books and reading materials, including magazines and newspapers. Koutsoftas recommends putting them on the floor to encourage preschool kids to read and write.

Have storytime sessions where your child gets to be the storyteller too. And be patient. Koutsoftas explains, "I think it's important to let kids have a dialogue with you even if it doesn't seem to be about the book. When the kid points to a book and says,  'Oh, that red ballon looks like my red truck,' they are connecting it to what they know. They are learning how to be inquisitive when they ask questions." 

3. Math skills
Even if you're not particularly fond of math or don't think of yourself as good at it, Maya Thiagarajan, author of Beyond the Tiger Mom: East-West Parenting for the Global Age, says that you can still build a math-rich home for your kids. "The important thing is to become conscious of how to integrate math into everyday conversations and activities and make it a part of one's life," she told Smartparenting.com.ph.
How to nurture in your child: Moms can provide their children with building blocks, LEGO sets, puzzles and board games, Thiagarajan said. And, once your child is old enough, play math games together. See who can add up numbers on a license plate faster. At the grocery store, ask questions like, "If an apple costs P15, how much will six apples cost?"  

ADVERTISEMENT - CONTINUE READING BELOW

What other parents are reading

4. Teamwork skills
Learning how to cooperate and work together with other kids is part of developing your child's social skills. Games and activities in school will play an important role in this. Parent&Child magazine suggests asking your child's teacher about her school year objectives at the start of classes. Voice out your concern to her teacher if your child does not seem to be keen on working with others. 
How to nurture in your child: At home, you can try asking your child who she would like to have over for a playdate. "It is often easier for children to make friends in their space, one on one, than in school," says Parent&Child. "This relationship can then carry over to the classroom setting. Once there is a connection to one child in the class, more are soon to follow!"  

5. Writing skills
From being able to shape out his first letters in crayon to composing full sentences on paper, writing is a skill that develops over time and slowly. School plays an essential part, but we all know that a parent's support and involvement goes a long way too. 
How to nurture in your child:Encourage him to write at home by providing a good writing space and lots of fun materials for writing. Share stories and experiences with each other; these will help your child find something to write. After reading what your child has written, praise the effort and avoid focusing on errors of spelling and punctuation. "For every mistake the child makes, there are dozens of things he or she has done well," says the National Council of Teachers of English.

ADVERTISEMENT - CONTINUE READING BELOW

Recommended Videos

What other parents are reading

6. Logic skills
Logic and reasoning refers "to the ability to think through problems and apply strategies for solving them," defines the Early Childhood Learning and Knowledge Center of the U.S. Simple strategies can nurture this skill in your little one.
How to nurture in your child: Try asking questions or posing problems that have multiple solutions. For example, "It's raining and we can't go outside. What could we do instead?" During playtime, play games that ask your child to match, sort, compare and contrast. ("Can you find the large, blue square?") Reading and acting out stories with characters who solve challenging problems can make great examples of logic and reasoning skills to kids as well. 

7. Science skills
At a young age, the best way for parents to develop their child's science skills is to provide a supportive environment for exploration. The goal is to help kids have a conceptual understanding of the world around them, show them how science is practiced and develop their ability to conduct scientific investigations, says PBS.  
How to nurture in your child: Set up science experiments at home and make sure to follow the scientific method: make an observation, ask a question, form a hypothesis, gather data, conduct an experiment and draw a conclusion. Simple science fun can involve discovering which objects sink or float in water. Books about the natural world, technology and the human body can fuel your child's curiosity.  

Sources: Pew Research Center, University of North Carolina, Kumon, Scholastic, National Council of Teachers of English, Early Childhood Learning and Knowledge Center, PBS

ADVERTISEMENT - CONTINUE READING BELOW

What other parents are reading

Celebrate your pregnancy milestones!


Enter your details below and receive weekly email guides on your baby's weight and height in cute illustration of Filipino fruits. PLUS get helpful tips from experts, freebies and more!

You're almost there! Check your inbox.


We sent a verification email. Can't find it? Check your spam, junk, and promotions folder.

Trending in Summit Network