Why Parents of Young Kids Need to Pay Attention to the Logan Paul Story

The popular YouTuber faced backlash after uploading a video of a suicide victim.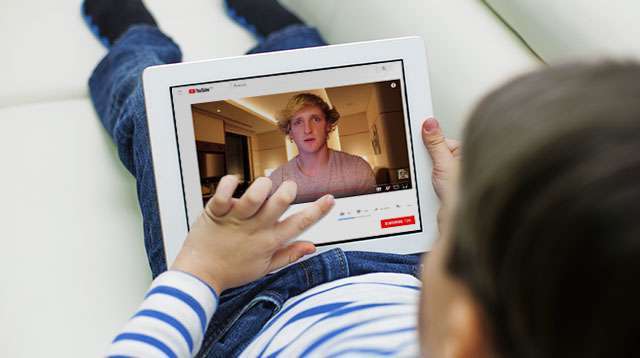 We now live in a world where social media influencers, bloggers, and vloggers (video bloggers) are as popular as our favorite celebrities. We spend most of our time on social media and streaming videos on sites like YouTube and Netflix are as normal as watching our favorite teleseryes on TV.

Our children are on these websites, too. If they're not watching toy reviews and unboxings or viral videos, they're streaming kid-friendly shows and cartoons. YouTube is so popular with kids that it created YouTube Kids app in 2015, which features curated videos specifically for children. No one is surprised when a 7-year-old says he wants to become a "vlogger." It is a viable and even lucrative job option. (This article on Entrepreneur Philippines lists 10 kids who have amassed a following on Instagram and profited from making videos on YouTube.)

What we need to worry about is when our kids' role models commit an act that makes you question their value system, like in the case of 22-year-old Logan Paul. He has 15 million subscribers on his YouTube channel, and many are underage, according to Wired.com.

Logan recently came under fire for posting a video of his trip to the Aokigahara Forest, a place in Japan more commonly known as the "suicide forest," where some 100 people took their lives between 2013 and 2015 alone, CNN reports.

What other parents are reading

In the video uploaded on December 31 in the United States, which has since been deleted, Logan stumbles upon a suicide victim's body and does not stop filming. In fact, the video is described as having close-up shots of the corpse with the victim's face blurred. The situation gets worse with Logan's attempts at being funny (along with friends who went on the trip with him) after seeing the victim's body, which he later clarified at the end of the video as a "coping mechanism" to the shock they experienced, according to Vox.  

ADVERTISEMENT - CONTINUE READING BELOW

The video did not go unnoticed. By the time Logan deleted it on January 1, it had already gotten 6.5 million views. Tragically, it got 600,000 likes on it, says fellow YouTuber Philip DeFranco

What other parents are reading

There was a lot of (well-deserved) backlash, and Logan issued two apologies on his Twitter and YouTube accounts. On his Twitter, he clarified that he intended to raise awareness for suicide and suicide prevention, not views. "I thought I could make a positive ripple on the Internet, not cause a monsoon of negativity," he says in his post, which many felt was "insincere" and "self-serving."

For his second apology, Paul looks somber and distressed as he addresses the issue on cam. "I've made a severe and continuous lapse in my judgment and I don't expect to be forgiven," he says. "I should have never posted the video. I should've put the cameras down." He then goes on to apologize to the victim and the victim's family and asks his fans to stop defending his actions. "They do not deserve to be defended," he says before promising to "be better."

For us, what is unsettling is Logan's instinct didn't tell him to put the camera down when he saw the body. That isn't a simple lapse in judgment — at that moment, he did not see his actions as wrong. 

We all know the foundation of a strong moral compass begins in childhood. And this sad story highlights why we need to work hard at raising our kids to be kind, responsible, and empathetic. It will guide them to choose between what is right and wrong correctly and to seek role models who are worth emulating.

ADVERTISEMENT - CONTINUE READING BELOW

Recommended Videos

What other parents are reading

Of course, you could always police what your kids are watching on YouTube, but that's the easy way. Instead, try the following: 


1. Help your child identify his emotions.
If he's seen similar disturbing videos like what Logan posted, parenting and relationship counselor Michele Santos-Alignay suggests that you help your child frame his mind after seeing such content. Try and provide similar situations and assist him in labeling emotions. Put things in perspective and be honest as much as you can. Then try to look for positive feelings or find a teaching moment that you can glean out of the situation. 

2. Let your child know that his role models are not perfect.
Dr. Anna Vazquez-Genuino, a Child and Adolescent Psychiatrist, says that a "child's moral development undergoes many stages." At some point between age 7 and 9, some children will "want to please" the people around him.

Many of our kids who idolize vloggers think of them as their friends. They can easily be swayed to copy and make their own versions of a certain vlogger's actions, thinking that it will make their "friends" happy. This is very dangerous.

For your child to develop a strong moral compass, remember to set and implement rules that are aligned with your family's core values. Explain to your child that you don't have to seek approval from other people to feel fulfilled. Once this is ingrained in him, he'll be able to make his own decisions and won't be pressured into following what's trending or popular.

3. Your child needs to know he is accountable for his actions. 
Knowing that his actions have direct consequences, that nothing gets solved when you hide or run from your mistakes, will make him understand why he needs to do better. Help your kids understand why they failed and what they can do so they succeed in their next attempt.

We cannot do anything about social media and technology — its presence is already part of our lives. What we can do is to show them that there is more to "views," "likes," and "shares." Let's strive to be present and give them our support — they should be looking up to us as their role models and not some stranger behind the screen.

If you or someone you know is considering suicide, help is available. Call 804-HOPE(4673), 0917-558-HOPE(4673) or 2919.

ADVERTISEMENT - CONTINUE READING BELOW

What other parents are reading
Celebrate your pregnancy milestones!

Enter your details below and receive weekly email guides on your baby's weight and height in cute illustration of Filipino fruits. PLUS get helpful tips from experts, freebies and more!
You're almost there! Check your inbox.

We sent a verification email. Can't find it? Check your spam, junk, and promotions folder.

Trending in Summit Network